Sean Harper's Email & Phone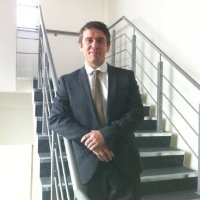 Sean Harper
Fleet Supply Chain Manager @ S and G Response
Sean Harper Contact Details
Blackpool, United Kingdom
Fleet Supply Chain Manager @ S and G Response
Membership Director @ AMVEA
Membership Development Manager at National Association of Bodyshops @ RMI
Membership Director at The Association of Motor Vehicle Engineers & Assessors (AMVEA) Membership Development Manager at The Retail Motor Industry Federation (RMI) Regional Network Performance Manager Ai Claims Solutions Network Relationship Controller at Ai Claims Solutions Bodyshop Business Manager at Ai Claims Solutions Sales Manager at Cable & Wireless Communications Sales Manager at The Guardian Media Group
ContactOut is used by
76% of Fortune 500 companies
Similar Profiles to Sean Harper
Herbert Weber

HFW Services GmbH Zürich / Arabian Explorers Dubai, Luxpitality International USA

Rudo Mulder

Controller Senior Manager at PATRIZIA Immobilien AG / PATRIZIA NL

usharani vattikuti

Sr. Manager- R & D at Smilax Laboratories Limited

Jost, Colin
Chidanand BN

Head of Sales & Marketing

Laurie Kraus

Lead System Design Engineer, AT&T

Kristin Lok
Aziz Hassouneh

Software Engineering Manager at Microsoft

Alkistis Petropaki

International Marketing Manager bei Lindt & Sprungli

Youngjoo Sohn

Project Leader at Boston Consulting Group (BCG)

MAXMORE NJANJI

operations manager at insing

Nils-Arne Nilsson

Senior Hardware Design Engineer

Kelly Yough

Dean of Student Affairs at Mount Saint Mary College

Claudia Drobchinsky

Career Services Director at ASA Institute of Business & Computer Technology

Desta kassa

Director General at Ministry of Culture and Tourism

Srivathsan Ramakrishnan
Nathaniel Cohen
Tomohiko Hayashi

株式会社ベイカレント・コンサルティング - シニアアソシエイト

Naum Sipinkoski

Manager, Software Development at Fiserv | Transaction Processing SME | Software testing and Quality Assurance expert

Retief Kleynhans

Consulting Engineer at Gorra Water

Fran Bruno

Senior Recruiter at TriWest Healthcare Alliance

Rupak Kumar

Software Test Engineer at Mando Corporation

Jyothi Gurram

Actively seeking new opportunity in Memphis, TN

Lisa Kaucher

Vice President, Employee Relations and Recruitment Manager at Alliant Insurance Services

Durairaj Jawahar
Ayanda Ngcebetsha

Enabling the digital difference

Lemuel Lasher

Chairman Of the Board at Leading Edge Only, Ltd. - The Global Innovation Marketplace

Denise Albertelli

Director of Student Accounts at SUNY Maritime College

Sayantan Sen

Technical Expert at Landis+Gyr

Jane PE

Structural Engineer at Exyte

Yaz Iida

President at Rakuten USA, Inc.

Rachel Roberts

Vice President of Sales, Americas at Sitecore

Ben Edmond

CEO & Founder of Connected2Fiber

Christopher LaRosa

Product Manager, Google AI

John Judge

Senior Vice President of Sales at Crayon

Brian C.

Executive Recruiter & President at BWC Executive Group, LLC

Igal Perelman
Reginald BA

CHRO - Chief People Officer | Culture Driver | Change Agent | Organizational Architect | Executive Coach | Speaker |

Alan Stein

Building world class teams that deliver engagement, impact, and loyalty.

Douglas Karr

Every day I wake up ready to learn, ready to be challenged, and ready to serve and educate others.

Michael Webster

Director of Marketing at Sony Computer Entertainment America LLC

Raghu Nambiar

Corporate Vice President and Chief Technology Officer at AMD

Chitrang Talaviya

Firmware development engineer II at Microchip

Alison Behar

Manager, Corporate Function Recruiting at Etsy

Fawad Butt

Chief Data & Analytics Officer | United Healthcare & Optum

Keyvan Nayyeri

Software Engineer, Researcher, Author, and Speaker

Raoul J.D.

Former Head of HR and Corporate Support @ VIZ Media, LLC.

Sean Everett
Terry DTM

★ ★ ★ ★ ★ Experienced Keynote Speaker | Self Esteem Architect ✔Helping Professionals be exceptional Speakers ✔

Yasmin W.