👋 Hey there and welcome to our collection of 300+ sales articles, videos, guides, bookmarks, templates and more – all in one place!
We've handpicked this set of sales materials (yep, including the templates we swear by!) – the kind we so wished we had on Day 1 of our sales adventure. We're optimistic that they'll supercharge your journey in mastering sales.
So, who will benefit from this?
🕵️‍♀️ Sales Reps –

Boost your numbers with these easy-to-use guides.

🏔️ Sales Managers –

Lead your team to victory with smart tools.

🚀 Sales Directors or VP –

Strategize and expand quickly with our proven tricks.
---
Table of Contents
---
Curated by ContactOut. Follow us for more recruiting tips on LinkedIn and Youtube
We plan to update this resource regularly. Share your feedback or suggestion here!
---
🏁 Starting Out
Building a Winner's Mentality for Sales Success
Setting up Your Sales Strategy
For small agile teams:
Productivity
---
📋 Steps in the Sales Process
🔎 Prospecting
Searching for Potential Customers
Creating Buyer Personas (BP) & Defining Your Ideal Customer Profile (ICP)
Multithreading
📧 Engaging Prospects
Cold Emailing & Email Sequences
Cold Calling
Social Selling
Hosting Events & Webinars
Handling Your First Discovery Call
🧐

Qualifying & Evaluating Leads
🎬

Running Sales & Product Demos
🚫 Objection Handling & Negotiations
😁 Closing
🙋 Onboarding
---
🤖 AI & Automation in the Sales Process
Automating Everyday Workflow in Sales
---
📈 Measuring the Success of the Sales Process
---
🚩 Sales Operations 
Structuring Commission Plans and Sales Budgets
Managing Remote Sales Teams
---
🧠 Thought Leaders
Founders & Entrepreneurs
Outbound Sales Experts
SDR, BDR, AE Experts
Sales Content & Education Experts
---
🎥 Video Channels
---
📺 Webinar Channels
---
🎙️ Podcasts
---
📚 Books
---
🎓 Courses
---
🧰 Sales Tools
CRM
Sales Engagement
Sourcing
Contracts
---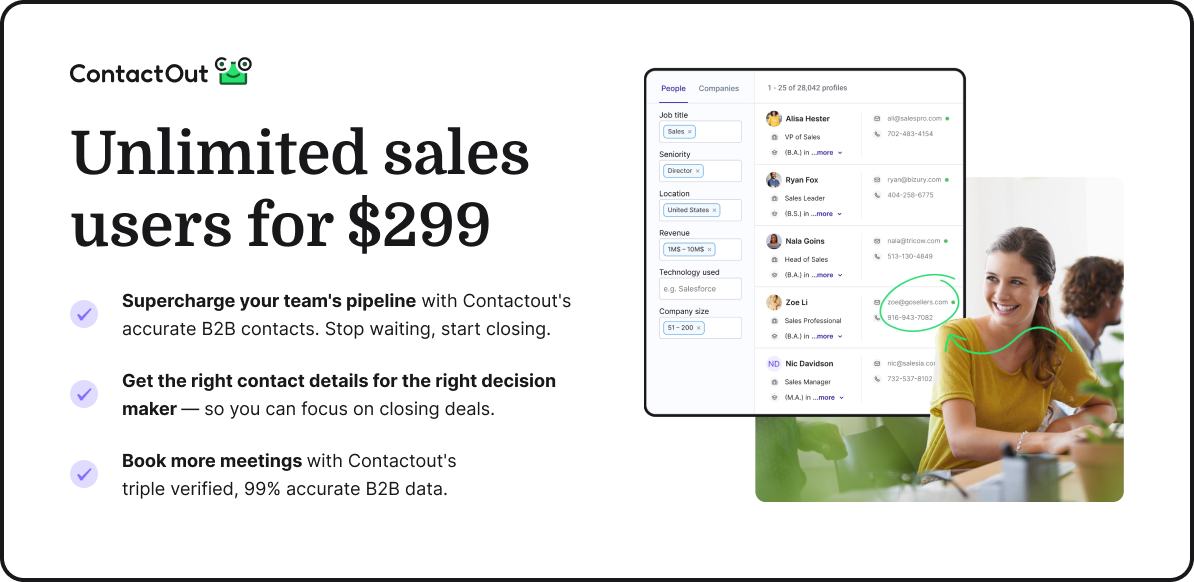 🐸 See how ContactOut has helped over 1.4M recruiters & sales reps from Fortune 500 companies →