Wooju Choi's Email & Phone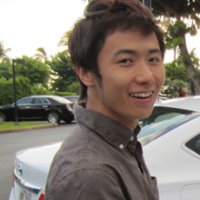 Wooju Choi
Senior Software Engineer @ Yammer, Inc.
Wooju Choi Contact Details
Senior Software Engineer @ Yammer, Inc.
Founder and CEO @ Geniusforest
Software Engineer @ Endeca
Senior Software Engineer @ From October 2011 to Present (4 years 3 months) San Francisco Bay AreaFounder and CEO @ From April 2011 to September 2011 (6 months) Toronto, Canada AreaSoftware Engineer @ From July 2010 to March 2011 (9 months) Greater Boston AreaResearch Intern @ From January 2009 to October 2009 (10 months) JapanProgram Manager Intern
ContactOut is used by recruiters at 30% of the Fortune 500 companies
Similar Profiles to Wooju Choi
Brian Gray

Paint Launch Team at General Motors. STEM advocate.

Bobby Linaberry

Global Director, Marketing & Business Development at Heidrick & Struggles

Jennifer Pricci

Web & Social Strategist | Content Marketing | Inbound Obsessed | Integrated 360° Marketing Maven

Katlyn Duchow

National Representative, CPP Consultant Solutions - Helping Consultants and Coaches Succeed

Kathryn Garner

Freelance Executive/Senior Producer at kathasspots.com

Jay Cooke

Real Estate and Finance Expert, NMLS#274280 BRE#00635095

Samuel Cabral

Senior Interactive Designer at Fidelity Investments

Nick Snow

Senior Digital Marketing Manager at MD Connect

Alison Lipman

Director, People - Shutterstock

Katie McGraw

Director, Digital Loyalty and Partner Marketing at IHG - InterContinental Hotels Group

Lauren Barnes

Senior Manager, Global Strike Strategy at Boeing

Gil Holmes

Senior Account Manager at Graphic Management Partners (GMP)

Doug Reynolds

Founder/CEO at LowCarbUSA®

Nancy Isaacs

Business Development Manager/ VW Credit/Audi Financial Services

Douglas Geller

Experienced software expert and creator of custom solutions for legal

Brian Battey
Erin Sauer

Sr Brand Manager at rue21

Katy Montgomery

Bringing innovation to higher education career services

Carter Wood

Senior Manager at Ernst & Young

David Windhausen

President at Intouch B2D - Forbes Technology Council & Beta Gamma Sigma - International Business Honor Society

Brian Dixon

Assistant Vice President of Student Financial Services at Washington State University

Brett Moyer

President, CEO and Director at Summit Wireless Technologies Inc.

Aaron Snyder

Director of Customer Service & Claim Operations - Leading Teams to Deliver World-Class Customer Experiences

Rona Goldman

Director, Brand Management at Beanstalk

Fred Lilley
Andrew Lane
Marcin Czabański

Global IT Privacy Manager at General Motors

Terry Peters

President and Chief Revenue Officer Townsquare Media Cedar Rapids - Iowa City - Waterloo - Cedar Falls

Colin Ogden

Account Manager Healthcare Division at CDW-G

Carrie Anderson

Chief Accounting Officer at Dover Corporation

Rahul Iyer

Product Manager at Facebook

Devika Mathrani

Executive Vice President (EVP) / Chief Marketing Officer, Consumer Bank at Wells Fargo

Lou Leporace

Vice President Products and Marketing at Hatch Networks

Paolo D.
Vikram Hosakote
George Lesko

Vice President and Chief Information Officer at Ferrara Candy Company

Ken Stickevers

CEO at Sweet Harvest Foods

Michael Himmelfarb

Strategic advisor on corporate-startup engagement & collaborative innovation

Chia Hsieh

UX/UI Designer at Occipital

Nishita Shetty

Jr. Engagement Manager at Mckinsey & Company

Dan Schimelman

Vice President Global Sales & Marketing | Business Development & Strategy | Growth Initiatives | New Product Innovation

Christian Fiorelli

Sr. Director, E-commerce Americas at Giorgio Armani

Julio Loredo

Director, Acquisition Marketing

Nupur Kantamneni

Group Product Manager, Consumer at Affirm, Inc.

Cindy MSDC
Shweta Merchant

Head of M&A Integration at Intuit

David Levy

Technology investor, financier, founder, and operator.

Terry DTM

★ ★ ★ ★ ★ Experienced Keynote Speaker | Self Esteem Architect ✔Helping Professionals be exceptional Speakers ✔

Yasmin W.