Lawrence Fellows's Email & Phone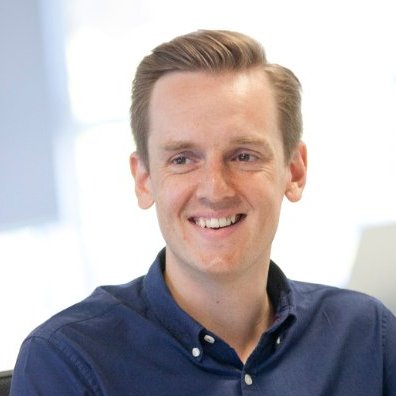 Lawrence Fellows
EU Exit Resourcing & Attraction Lead @ Department for Environment, Food and Rural Affairs
Lawrence Fellows Contact Details
I am an experienced recruitment and talent acquisition professional with experience of agency, in house and consultancy. I have worked across IT, Management Consulting and Financial Services and am currently Head of Talent Acquisition for Mosaic Island. I lead the team responsible for the Mosaic Island talent network and resourcing capability. Working closely with the Practice Leads
ContactOut is used by
76% of Fortune 500 companies
Similar Profiles to Lawrence Fellows
Bernd Ennsfellner

Technical Director at gizmocraft. Web Technologist. Entrepreneur. Photographer. Drummer. Gardener.

Hannes Schwarz

Managing Director at FCm AT

Tamara Stix

Strategic Consultant at LHBS

Ahmed Adel

Founder / Inventor / CEO at Solabolic

Dietmar Petz

Sales director Retail & Export bei Ottakringer Brewery AG

Mario Kogler, MSc.

Principal Consultant IT-Governance, Risk Management and Compliance at Devoteam Consulting

Manuel Machajdik

Gründer & Geschäftsführer bei komfortkasse.eu

Manuel Müller

Account Manager / Business Development

Hannes Jank
Gunther Kronnerwetter
Werner Duerr

CIO - Head of Org. / IT at Erste Asset Management GmbH

Dobromira Boyadjieva

Telecom and media consultant

Johannes Michael Weiß

Solution Sales Engagement Manager bei SAP Österreich GmbH

Anna Wutke
Peter Pöcksteiner

Director Division Marketing and Sales Austria, Italy (Managing Director),CEE & Export Europe

Karl Ecke
Robert Entner

Senior Analog Design Engineer / Technical Group Leader

Christian Mahr

"Do the right things right to be effective and efficient!"​

Karl Burda

Managing Director under Trade Law, Channel & Key Account Manager at Swissphone Austria GmbH

Mariana Mykhailyshyna

Chief Marketing Officer, SolarGaps Inc.

Oliver Wana

Head of Technology & User Experience at KLAITON

Iris Baier
Reinhard Schlossnagel

Founder Formunauts, Head of Recruitment Face2Face & Signup Fundraising, Recruiting Consultant Temmel Fundraising

Roman Rabitsch

CEO, Angelbird Technologies GmbH.

Silvia Emrich

CFO GI & Life Zurich Austria

Andreas Schmidt

Head of Asset Based Finance FI

Erwin Reiter

Senior Buyer at Infineon Technologies Austria AG

Erik Op de Beeck

Director Risk Management & Sourcing GoodMills Group GmbH

Terry DTM

★ ★ ★ ★ ★ Experienced Keynote Speaker | Self Esteem Architect ✔Helping Professionals be exceptional Speakers ✔

Niels Does

.NET developer at DataLeaf

Michel Hofman

IT Director at Amsterdam Trade Bank

Bart Stokman

Leuk als je mij belt: 0618982926. Senior Software Engineer | Manager Software Engineering bij Bright Cubes

Gemmie Hermens

HR Director at FNG Group Nederland

Joery Huiden
Adam Powell

Senior Data Scientist at Catawiki

Glenn Donald
Chretien Kammann

Senior Consultant at Rely

Robin van Polanen Petel

Account Manager bij Information Builders: Business Intelligence & Analytics | Enterprise Integration | Data Integrity

Khyran Herklots

Office 365/ADFS (Azure) Onboarding Consultant at gem Eindhoven

Patrick Laive

Founder & CPO at TNW, meet me at TNW2020 (Amsterdam, June 18-19 2020)

Nathan Navarro

Helping companies to optimize customer experience and build stronger relationships

Allard Schuurmans

Senior .Net Developer via Cimsolutions at SSC-ICT

Derrulex Djoukwai

Lean-Agile-Digital Enterprise Architecture & Transformation (SAFe Agilist, TOGAF, Archimate)

Geoffrey Galatá

Sales Consultant bij EasyStaff

Eric Pronk

PHP Developer bij Medicore

Philip Buitendijk

Head of Owned Media bij Taxi2Airport

Dora Michalostamou

Frontend Developer at Adyen

Yasmin W.
Looking for colleagues of Chris Shelby at Company Inc?