Keith Posehn's Email & Phone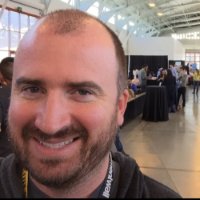 Keith Posehn
Advisor @ Swiftly, Inc.
Keith Posehn Contact Details
Head of Performance Marketing, Local Business @
Nextdoor
** Strategic thinker bridging the gap between technology & growth ** Online marketing professional with experience running the gamut from branding campaigns for fortune 1000 companies to highly targeted performance marketing. Strategic problem-solver that can understand both the technical requirements and the needs of stakeholders at all levels. Proven success in developing innovative solutions to difficult problems
ContactOut is used by
76% of Fortune 500 companies
Similar Profiles to Keith Posehn
Myriam Landry

Ingénieure de projet junior - Infrastructures aéroportuaires

ted LAU

Creative Principal - Ballistic Arts Media Studios Inc.

Kevin Murphy

Vice President, Operations at iQor Philippines

Farzaneh Kaji

MASc, Mechanical Engineering Professional

Joel Bisson

Founder / President & CEO at instream

Jodie Seymour

Pricing Coordinator at Parkland Fuel Corporation

Karen Furgiuele

President at Gardex Chemicals Ltd.

Dami Oduseso
Noha Bichri

Account Executive at Amazon Web Services

Nick Nasiakos

In2Sports; The Soccer Superstore - Pickering

Michael Bugaisen
Payam Baroudi

Product Manager at Canada Colors and Chemicals Limited (CCC)

Beryl Derro

President and CEO at ACCLAIM Ability Management Inc.

Hubert Lai

Product Design Lead, Mobile

Nitesh Lal
Harry Lundin

Chief Executive Officer at Bromma Asset Management Inc.

Richard Yusa

Quality Assurance Analyst at NEOVIA Financial PLC

Jay Delorme

SVP - Head of US Model Risk at TD Bank, America's Most Convenient Bank

Ovidiu Cojocaru, CPA, CA

Financial Analyst at Oxford Properties Group

Gord Wehner
Kori Chan

Principal at Proscenium Architecture + Interiors Inc.

Stephen Willem

Chief Information Security Officer (CISO) at University of Guelph

Nancy Turcotte

Directrice, Ressources Humaines chez Mondo America inc

Tony Doyon%2C P%2EEng%2E

Regional Sales Manager, GE Digital Energy Canada at General Electric

Laurie Ladyka

Customer Service Specialist at New Flyer Industries

Raj Hundal

President/CEO A-1 Drilling corporation

Ryan Kaye

Director at RestorFX Toronto

Tori Bakker

Full time Registered Dental Hygienist at Martindale Dental

Jeff Seaman

Director, Procurement and Contract Management at SCI Group Inc

Terry DTM

★ ★ ★ ★ ★ Experienced Keynote Speaker | Self Esteem Architect ✔Helping Professionals be exceptional Speakers ✔

Anh Doan
Kevin Juneja

Software Engineer at Airbnb

Brittany Catton

Director, Client Services at TechHi Consultants

Robert N. Deeks

Sales & Marketing Strategist l Communicator l Leader

Tim Erickson

Senior Software Engineer (Mobile and Public APIs) at Nordstrom

Traci Larson

Account Manager at GR8 People

Rajeev Prasad

Software Engineer at Groupon

Amber Hughes

Linux System Administrator at Medata

Srivardhan Jalan

Software Developer @ LinkedIn

Daniel Koh

SiriKit Platform Engineer at Apple

Yifan Ying

Software Engineer at YouTube

Gábor Szarka

I detest linkedin headlines.

Zsolt Kocsi

Senior Android Developer at Badoo

Samine Mojaver
Ildiko Varga

Executive Assistant / Tesco Magazine PM

Håvard Kindem

Programmer with a passion for game development

Mostafa Kandil

Building the fastest unicorn in MENA and Africa ?

Moustafa AboulAtta

Grad. Student at TUM & Data Sc. at Allianz

Yasmin W.
Looking for colleagues of Chris Shelby at Company Inc?