Stephen 'Reed' Stephen 'Reed' Scherer's Email & Phone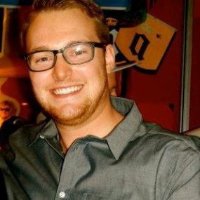 Stephen 'Reed' Stephen 'Reed' Scherer
ISO Team Lead @ Pure Storage
Stephen 'Reed' Stephen 'Reed' Scherer Contact Details
Outside Sales Representative @ Cintas
High School Diploma @ Rocklin High School
ISO Team Lead @ From August 2015 to Present (5 months) Inside Sales Representative @ Pure Storage's goal is to enable the widespread adoption of flash in the enterprise data center. Pure Storage has effectively and efficiently leveraged flash to change the performance and cost dynamics of enterprise storage. Our unique ability to combine inline deduplication and
Looking for a different Stephen 'Reed' Stephen 'Reed' Scherer?
Get an email address for anyone on LinkedIn with the ContactOut Chrome extension
Install the extension - it's free!
ContactOut is used by
76% of Fortune 500 companies
Similar Profiles to Stephen 'Reed' Stephen 'Reed' Scherer
Alexis Geier-Horan

Expert Consultant, HHS/Office of the Asst. Secretary for Planning and Evaluation

Deanna Scott

Leasing Agent at Westminster Management

Derek Stanley

ESPN Radio Personality / College Football Coach

Jack Wiener

Chief Executive Officer at Financial Services Consulting

Allison Trimble

Senior Legal Counsel at DST Systems

Seth Hall

Sr. VFX Artist at Riot Games

Patrick T Holland, CMCA, AMS

Director of Sales & Business Development

Amy Bartko
Chatchawin Assanasen

Children's Cancer Research Institute Distinguished Chair in Pediatric Oncology at UTHSCSA

Ellen Kaster

Healthcare Analyst at Huron Consulting Group

Dashan Axson-Lawrence

Residence Hall Director at University of Georgia

Rodney Hebron

Owner & Founder at Value Worksource

Courtney Dickey

Senior Director of Legal, Americas at HomeAway.com

Santosh POPM

Available Strategy Consultant; Project Manager; IT Analyst, Data Analyst; Safe POPM, IT, eCommerce & Healthcare SME

Andrew Chang

Manager of Business Advisory at Viacom

Bob Kaplan

Executive Vice President and Chief Information Officer at Future Genesis, Inc. (FGen)

Zak Mountassir

Vice President of Sales- at TRACK Hospitality Software

Jared Stanchina

Working with customers to deliver solutions in UCaaS, IaaS, and Security

Peter Rekstad, CFP®, CLU®, ChFC®

Chief Executive Officer (CEO) at BGM TruNorth Wealth Partners

Stephanie Falcon

Director, Integrated Marketing & Partnerships - NBCUniversal Lifestyle Group

Lauren Bernsen

Marketing & Brand Strategist at San Diego International Airport

Thu Nguyen
Sean Roddy, MBA, CPA, CMA, CGMA
Daniel Troya
Carolyn Carganilla

IT Management and Network Services

William Nereson

Associate Consultant - Intern at PwC

Laura Stude

A/B Testing & Web Optimization Strategist

Vicki Frye

Director, Corporate Marketing, Ply Gem Industries

Resa P.

Specialty Sales Representative - Women's Healthcare

Terry DTM

★ ★ ★ ★ ★ Experienced Keynote Speaker | Self Esteem Architect ✔Helping Professionals be exceptional Speakers ✔

Michael Pascual

Site Reliability Engineer at Bluecore

Sunil Nagdev

Chief Customer Officer at Anomali

Nick Teleky

Software Engineer at Vistaprint / Cimpress

Brett Suwyn

Hiring growth minded software engineers at Grand Rounds to better healthcare outcomes for everyone, everywhere!

Zhiyan Du

Software Engineer at Google

Matt S.

Senior Linux Systems /DevOps Engineer

Vincent Chen

Sr Staff Design Verification/Validation Engineer for Intel Base CPU, ARM Base Multi-cores SoC server processor and ASIC

Bryan Arbelo

Chief Technology Officer (CTO)

Michael Sansone

Full Stack Web Developer at kenna:

Cora Calagna

People-Culture-Strategy-Process-Business Partner/Leader

Peter Sloterdyk

Head of Original Series Marketing @ Netflix

Camille Fratanduono

Vice President - Merchandise Planning & Operations at The Vitamin Shoppe

Sean Green

Software Development Engineer II at Amazon

Dean Godfree

DevOps Manager at Accenture

Adam Lewis

Software Developer at Headlands Technologies LLC

Jesper Andersen
Alejandro Mosquera

Sr Princ Machine Learning Eng. at Symantec

Luke Watson

Software Engineer at WorldFirst

Yasmin W.