Sam Camblin, PMP (LION)'s Email & Phone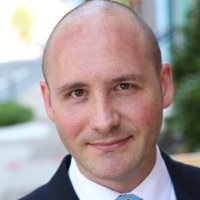 Sam Camblin, PMP (LION)
Project Management Consultant @ NorthStar Solutions Group LLC
Sam Camblin, PMP (LION) Contact Details
Greater Philadelphia Area
Project Management Consultant @ NorthStar Solutions Group LLC
Project Management Consultant @ ARAMARK
Project Manager @ MMIT (Managed Markets Insight & Technology)
More than 13 years of information technology management experience with focus on project management, product management, and business process outsourcing. Worked in diverse industries including insurance, pharmaceutical, food services, and ecommerce. Highly skilled in managing international teams to complete large mission critical client facing projects. I believe in the power of networking, that's why I am a
ContactOut is used by recruiters at 30% of the Fortune 500 companies
Similar Profiles to Sam Camblin, PMP (LION)
Mahesh Thomas

Manager- Technology Project Manager at AIG

Jessica Sellar

Associate Director of Operations at Concentra

Francine Jackson

Director, QA Automation & Performance at McGraw-Hill Financial S&P Capital IQ

Jai Bilimoria

Sr. Manager, Strategic Sourcing at JLL

Stacy Thiele

Operations Manager at Bella & Chloe

Marcela Magnavita

Head of Operations - Scalability at QuintoAndar

Anna Hovet

Entrepreneur, Fashion Designer, Educator, and Influencer

Mike Segelhorst

SAP EWM Project Manager at Nestle Purina

Gregory Spadea

Managing Member at Spadea & Associates, LLC

Dan Quigg

CEO - Public Insight | Transforming Public Data to Insight for Education & Health

Justin Brotman
Ibrahim Ferouz

Technical Program Manager

Carol Bibb

Managing Director, Operations at J. F. Lehman & Company

Bob Lansing

Source to Pay Thought Leader

Douglas A. Miro

Partner at Ostrolenk Faber LLP

Joan Albert

Principal at Page Southerland Page

Michele Maguire

Vice President Networks @ASTERI

Shanti Christensen

Food-obsessed Startup-Creative passionate about connecting people to great solutions.

Abhijeet Tilekar

Project Manager at American multinational financial services corporation

Kevin Crosthwaite

Real Estate Investment Consultant,Commercial, Hotels, Land Development ,1031 Exchanges Off Market

Maynard Wagner
Kayla Reynolds

Senior Visual Designer at Rent The Runway

AJ Haney

Litigation and Dispute Resolution. Associate Attorney at Lippes Mathias Wexler Friedman LLP

Robert Bradley, Jr

Technology Manager / Recruiter at The Photonics Group

Nancy F Baker

Administrator at Wesley Neurology Clinic, PC

Amy Pfaehler

Associate Director of Development, Lombardi Comprehensive Cancer Center (GUMC) at Georgetown University

Rachelle Akuffo

Producer & Business Correspondent, China Central Television (CCTV America)

Dona Lisa Buschmann

Managing Member/President at Buschmann, Buschmann & Laux Surety Insurance Services, LLC

Trish Fields

President and Owner at Fields Associates

Dana Pittard

Senior Executive, Allison Transmission

Jeff McDonald

NEM Foundation Co-founder & LuxTag.io Co-founder

Nalini Chaterpaul

Senior Manager, Digital Marketing

Shahin Naji

Software Engineer at REVOLVE

Ravi Rajamani

Software Development Engineer at Dell EMC

Hyunjun Kim

Software Engineer at Jelli, Inc.

Zack Siddall

Engineering Team Lead at Bloomberg LP

Greg Kinman

Software Engineer at Palantir Technologies

Renjie Weng

Increase my programs' reusability binarily.

Jalisa Stanislaus
David Amusin

Co-Founder of Copilot (Now part of OpenTable)

Adam Kirkwood

Creator of @Sketchpacks. Previously @IBMDesign, @Recurly and @MochiMedia

Marissa S.

Traveling the world sans computer til late 2020 :)

Cillian Kieran

Founder & CEO of Ethyca (we're hiring!)

Shruthi Bathina

Analytics Engineer at Amazon Visual Search & AR

Rohan A.
Sabyasachi Saha

Principal Data Scientist at Cyphort Inc

Esteban Ferrer
Terry DTM

★ ★ ★ ★ ★ Experienced Keynote Speaker | Self Esteem Architect ✔Helping Professionals be exceptional Speakers ✔

Satya Nadella
Yasmin W.