Julian Gutman's Email & Phone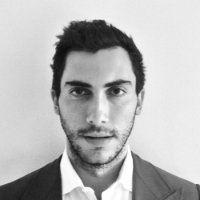 Julian Gutman
VP Product @ kgb
Julian Gutman Contact Details
Greater New York City Area
Combining qualitative insight, data-driven analysis, and creativity with hands on execution to deliver innovative products in collaboration with great teams and partners. Experience taking products through the entire development lifecycle - working across business, design, engineering, marketing and external partners to develop beautiful, useable, and useful products and take them to market. Highlights include: •Part of the
ContactOut is used by
76% of Fortune 500 companies
Similar Profiles to Julian Gutman
Susan Stadtmiller

Strategy & Insights | Customer Marketing | Category Management

Michael Sterling

Managing Member at CPA Recruitment, Expert in CPA Career Consulting, Recruitment, Mergers & Acquisitions

Emily Lynn

Senior Vice President, Global Sales & Strategic Accounts at Interstate Hotels & Resorts

Marla Ravkind

Commercial Account Executive | Nutanix

Joseph Bradley

Senior Vice President at Black Knight Financial Services

James Guyton

Principal at A.T. Kearney

Nancy May

President and CEO, The BoardBench Companies, LLC

Chris Roy

Principal Software Engineer at St. Jude Medical

Jennifer Sheran

Communications Strategist | Content Marketing | Brand Messaging | Social Media | PR | (Seeking opportunities in Atlanta)

Randy Riemersma

Keynote Speaker, Sales Growth Consultant, Sales Trainer, Executive Coach

Brian LaRoche

Driving the Buzz at CallMiner

Robert Pakalski

New Product Buyer at SpaceX

Zeynep Koch

Global Marketing Director, Oracle Open Cloud Infrastructure

Connie Santiago

Regional Channel Manager at Nutanix

Shweta Kapadnis

Business Analyst at Deloitte

Bernd Lambrecht
Tiffany Stalker

Senior Sales & Marketing Manager at Korg USA

Dilip Patel

IT Change Leader with expertise in Agile, SDLC, SOA/EAI, Enterprise Strategy, Architecture & Technology Roadmaps

Abigail Rathmann

Senior Manager, Global Marketing at Abbott

Darrick Zucco

General Manager, Strategy & Business Development. Executive leader with a record of growing revenue and profitability.

Jeremy Rogers

VP, IT Central Services at FirstGroup America

James Nannos

Director of Regional Sales at Carbyne

Justin Sykes

Pixel Density - Event Production Services

Jean Shi

Senior Vice President, Alternative Development at Fremantle US

John Bottiglieri

Successful Entrepreneur, Strategic Business Advisor, Sr. Business Developer

Scott Mariani, JD

Partner at WithumSmith+Brown, P.C.

Marian Petrelecan
Robert Hood

Senior Vice President, St. Joseph Health System

Caitlin Darnaby

Sales Manager at ServiceSource

Josh Drew

Regional Manager at Robert Half Technology

Terry DTM

★ ★ ★ ★ ★ Experienced Keynote Speaker | Self Esteem Architect ✔Helping Professionals be exceptional Speakers ✔

Max Harpunsky

Backend Guild Manager @ Dynamic Yield

Gal Almog

Co-Founder & CEO at Talenya

Neomi Farkas
Or Tamir

Vice President at Moburst

Michael Vershinin

Senior DevOps Engineer at BlueVine

yael friedmann

Full Stack Software Developer at Pyramid Analytics

Aleksandr Pekurovskiy

Senior DevOps Engineer at Sizmek

Anat Assaf
Kfir Moyal

General Partner & Co-Founder at Cyhawk Ventures

Yotam Elkaslasy

Software Engineer at Epsagon

Lior Geller

Director of Product Management at VOOM Insurance

Shachar Grauman
Anastasia Grinman
Yotam Galon

Director of Sales at BigaBid

Tali Alterman

Data Engineering Manager at Facebook

Janiv Ratson

Co-Founder and CEO at Axonize

Michael ✪

Infrastructure Manager at Viz.ai - creating a new era in intelligent stroke care - we are hiring!

Yasmin W.
Looking for colleagues of Chris Shelby at Company Inc?