James Timmins's Email & Phone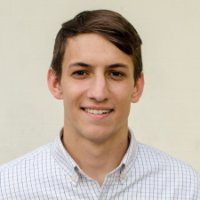 James Timmins
Junior Software Engineer, Tools @ Tradesy
James Timmins Contact Details
Junior Software Developer, Tools @ From December 2014 to Present (1 year 1 month) Business Systems Analyst Intern @ From September 2013 to May 2014 (9 months) Admission Ambassador @ From September 2010 to May 2014 (3 years 9 months) Operations Intern @ From September 2012 to December 2012 (4 months) Sales Engineering Intern @ From May
ContactOut is used by
76% of Fortune 500 companies
Similar Profiles to James Timmins
Bianca LaVerne Jones

Principal actress in TWC commercial spot at Time Warner Cable

Anthony Bambocci

Executive VP and Chief Marketing Officer

Kyle Duggan

Associate Director, Transient Sales for the Metro Market Boston, a member of the Starwood Sales Organization

Dumisani Banda

Principal Consultant at Aptris

Caren Kelman Edwards

Business and Marketing Strategy/Business Development

Navin Pasem

Managing Attorney at Law Office of Navin R. Pasem, P.L.

Anna McGrady

Senior Editor for Growth & Analytics at HuffPost

John Klemme, CMP

Assistant General Manager at Blue Harbor Resort, Sheboygan, WI -New Frontier Property

Chelsea Ansari

Project Coordinator at Rosetta

Peter Bisbecos

Principal, Bisbecos Consulting

Amber Holman

General Manager at Pottery Barn

Daniel Warrilow

Bar and Cocktail Consultant.

Kevin Jones, MBCP, CISA, BC/DR PMP

Senior Business Continuity / Disaster Recovery Auditor at CBRE

Grant Din

Director of Community Relations at Angel Island Immigration Station Foundation

Gina Rossetti

Looking to help small and large companies grow their business with effective branded merchandise.

Oleg Rutman
Bex Dumler

AirCrew Coordinator at AirMap

Jacob Stringer

Outside Sales Representative at Graybar

Aileen Warren, PHR

Assistant Vice Chancellor and Director of Human Resources at University of Nebraska Medical Center

Allan Trent
David Deninzon

Partner at McKinsey and Company

Yanni Guo

Corporate Attorney at Nossaman LLP

Lauren Katzenberg

Managing Editor, Task & Purpose

Ashok Kanagal

Sr. Director, Operations, Software & Services Group at Intel Corporation

Chad VanCalster

QOLOS Automates Subscription Billing for Service Based Businesses

Dirk Schweitzer

Senior Process Chemist at Metabolix

Andrew Currier

Engineering Director, Program Manager, Dedicated Executor at Broadcom

Karen Lujan

Tanner EDA Support Team Lead at Mentor Graphics

Chito Arellano

Freelance Designer at Jakks Pacific

Stephen Sebesta

Mortgage Loan Originator NMLS #1169210 at Infinity Mortgage Holdings, LLC NMLS# 1444092

Terry DTM

★ ★ ★ ★ ★ Experienced Keynote Speaker | Self Esteem Architect ✔Helping Professionals be exceptional Speakers ✔

Satya Nadella
Charles Clément

Senior Software Engineer, Mixed Reality, Amazon

Jonathan Abraham
Gustaf Öhrn
Max Radermacher
John Wu

Senior Software Developer at HTG Capital Partners, LLC

Alan Shieh

Software engineer and researcher

Mayank Malu

Software Engineer at Palantir Technologies

Rohan Joshi
Yogesh Sabnis

Chief Supply Chain Officer at Borden

Wenjia Shi

Software Engineer at Google

William Leonard

Senior Software Engineer at Salsify

Archana Atreya

Software Engineer at Google

Courtney Holt

Head of Studios and Video at Spotify

Sean Gleason
Hanimi Meruva

Senior ETL/Data Integration Lead Engineer

Teri Barroso

People Strategy and Operations

Matthieu Le

Machine Learning Engineer at Google

Yasmin W.
Looking for colleagues of Chris Shelby at Company Inc?