Hannah Drew's Email & Phone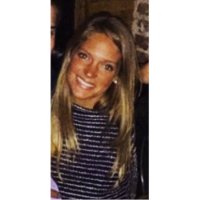 Hannah Drew
Recruiter @ Barclays Investment Bank
Hannah Drew Contact Details
Recruiter @ Barclays Investment Bank
Recruiting Coordinator @ Barclays Investment Bank
Front Desk Receptionist @ Exceed Physical Culture
Recruiter @ From September 2014 to Present (1 year 4 months) Recruiting Coordinator @ From April 2013 to October 2014 (1 year 7 months) Front Desk Receptionist @ Exceed Physical Culture is a gym devoted to the highest level of training and workouts. Our trainers and instructors are true athletes who passionately pursue their own physical challenges
ContactOut is used by recruiters at 30% of the Fortune 500 companies
Similar Profiles to Hannah Drew
Nathan Flaher
Lily Silverton

Features Director at Hunger Magazine

Sebastian Woodhams

Graduate Acoustic Engineer at Hilson Moran

Chris Comben

Web Designer and Developer at Swag Jewellers

Hanson Raju

Business Development Executive

Francesca Williams

Wealth Proposition Manager at Close Brothers Asset Management

Maureen Twist

Marketing Consultant at MT&D

Louisa Elkington

Legal & Operations Director at CTG, delivering humanitarian & development projects in fragile & conflict-affected areas.

Nicole Wevers

Area Manager, South East at Lenta Business Centres

Stewart Pilkington

Managing Director at Towergate Underwriting Group Limited

Roy Ro

LINE Plus Corp Senior Manager, Business Operations & Development in TH & CLM

Ohbum Kwon
KEEHONG WOO
Jung-Won HAN

HR Business Partner, East Asia @ALSTOM

Jonathan Sarandi

Planner / Scheduler at Samsung Engineering Co. Ltd.

Jeongsoon Na

sales medical representative at sanofi-aventis

Selimhan YILMAZ

Hyundai Assan Otomotiv A.Ş

Tommy Ohyun Kwon

Principal Engineer at Samsung Display Co., Ltd.

Hyeonki Kim

Oracle의 Sales Representative

Kisun Chung

head of planning, HHI group

Dae Joon Kang

Professor at Sungkyunkwan University

Jaehan Park

Chief Executive Officer at NAUGEN, Inc.

Sunjung Kim

Principal Engineer at Samsung Heavy Industries, co.,Ltd.

Jin Ho Chang

Associate Professor at Sogang University

Kuk Khim

Senior Portfolio Manager at National Pension Service (NPS)

Minsoo Jo

Principal Sales Consultant at Oracle Korea

Jaepil Hwang

Publisher MBC Economy Application Magazine

Young-Wan Kim

Team Leader of Pro. Football Dept. at Pohang Steelers Football Club

Sang-Hyuk Hong

Marketing manager at Abov semiconductor

Sadak Ali

Lead Recruiter at VMware - NSX/ Machine Learning/ AI/ Containers/ Service Mesh/ VeloCloud SD-WAN -smohamedali@vmware.com

Jakob Gudbrand

President & CEO at GN Hearing A/S

John Burnham

Senior Account Executive at SAP

Ben Macey
John Spieth

Senior Account Executive @ Vlocity

Richard Broglie

Chief Technology Officer at Pivot Bio

Hamilton Yang

Senior Product Manager at CrowdStrike

Antonio Jones

Product Executive, IT/Engineering Executive, Chief Architect, Customer Experience, Healthcare Payer/Provider, and Retail

Kris Skrinak

Global Machine Learning Segment Lead

Jeff Hood

Executive Vice President, Human Resources at Citizens Financial Group

Stuart Ransom

Vice President, Global Account Management at Acquia

Catherine Johnson

Data geek, architect, developer, and strategist. All kinds, all the time.

Rebecca Cha

Account Executive at Cohn & Wolfe

Dan Daum

Head of Sales, Americas at Charles River Development

Joe Anstine
Carl Youngblood

CTO at Mainframe, Blockchain Speaker and Advisor

Michael Walsh

Vice President, Field Marketing at IBS Software

Terry DTM

★ ★ ★ ★ ★ Experienced Keynote Speaker | Self Esteem Architect ✔Helping Professionals be exceptional Speakers ✔

Satya Nadella
Yasmin W.