Gus Horwith's Email & Phone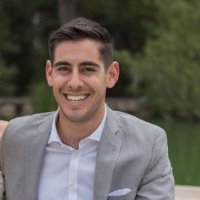 Gus Horwith
Product Marketing Manager @ Lyft
Gus Horwith Contact Details
Redwood City, California, United States
Product Marketing Manager @
Lyft
Product Marketing Manager @ Marketing lead for Search for Developers (g.co/DeveloperSearch), a family of products that allow developers to integrate with Google Search. Responsible for branding, positioning, acquisition, awareness, and all product launch comms. From November 2014 to Present (1 year 2 months) Associate Product Marketing Manager II @ Managed launches for new products/features for Google Search
ContactOut is used by recruiters at 76% of the Fortune 500 companies
Similar Profiles to Gus Horwith
Mike van Toll

Trainer en ondernemer at Kenneth Smit

Ewald Austen

electrical consultant at USG engineering Professionals

Herman Strijtveen

Product Manager Customs at Kewill

John van der Steen

Directeur Consulting en Projecten bij Conclusion FIT / Coach

Wilma Koelewijn

Senior P&O Adviseur at Koninklijk Nederlands Genootschap voor Fysiotherapie (KNGF)

Aldo Sluga

Test Manager bij Ministry of Defence

Fahd Bouchti
Norbert Horstink

Uw MKB Financiering? Mijn uitdaging.

Jeroen Stel

Manager Business Development & Marketing at Axa Bike Security

Rudy Jansen

Accountmanager bij Rensen Regeltechniek B.V.

Ton Bukkems
Pierre Freriks

Marketing en Communicatie │ Manager en projectleider │ Bedrijfskundig adviseur

Marcus Justus

DIRECTEUR VAN JUSTUS SLIJPTECHNIEK

Frank Haarman

Enterprise Architect bij Sogeti

Gareth Ellson

IT Infrastructure & Integrations Leader at UTC BIS

Silvia van der Kallen

Manager Communicatie at Xenos B.V.

Bryan Brouwer

Account Manager at Broekman Group

Joris Kuper

Account Manager New Sales bij RPI Europe

Frank Bruijninckx
Frank Wijffels

Dentist, owner KTA Tandartsen,Kliniek voor Tandheelkunde Amersfoort, ktatandartsen.nl

Noortje Luijten

Medewerker P&O Coöperatie Dela

Arjon 't Jong

Network administrator by Amega Holding B.V.

Felicia Dullemond

Coordinerend wijkverpleegkundige

Marijke Dieleman

Project Coördinator Professionalisering ICT a.i. Corporate antropoloog in opleiding

Carmen Alvarez Perez

Director of Sales & Marketing at Holiday Inn Leiden & ECC Leiden

Ellen Wageman

Afdelingsmanager bij Intersport Twinsport Hengelo Megastore

Rineke Buren

Projectmanager KYC bij ABN AMRO Bank N.V.

Lennart Petiet
Tom Freriks

Sales Manager bij The Label Collective Group BV

Sylvia Rita Delos Reyes

International Recruitment Consultant at JVR Group - The Netherlands

David Reeder

CEO at Tower Hill Insurance Group

Mackey Craven
Jonathan Carter

Product Security Specialist

Tim Taylor

CEO at Light Efficient Design

Samantha Taub

Account Executive at Fox 35 Orlando, WOFL-TV

Tito Goldstein

Principal Designer at Uber

Christine Evans

CMO at Ginger, an on-demand mental health company

William Shulman

VP of Engineering at MongoDB

Mark Pedro

Strategic-minded finance leader, change agent and people developer | CFO

Zack Urlocker

Software Executive, Board Member, Musician, Writer

Anirudh Mallem

Software Engineer at Blend

Nelson Haung

Leading Marketing at Zinier. We're hiring, check us out!

Rob Cheng

Chief of Staff and Head Coach at Elementum

CJ Burk

Global Talent Engagement @ eBay

Sriram Manoharan
Victor Wong
Ram Sriharsha

Product Manager at Databricks

Terry DTM

★ ★ ★ ★ ★ Experienced Keynote Speaker | Self Esteem Architect ✔Helping Professionals be exceptional Speakers ✔

Satya Nadella
Yasmin W.
Looking for colleagues of Chris Shelby at Company Inc?