Craig Donisthorpe's Email & Phone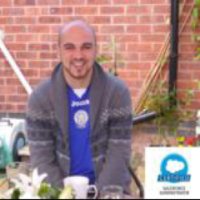 Craig Donisthorpe
Salesforce.com Administrator @ Office Depot
Craig Donisthorpe Contact Details
Leicester, United Kingdom
TAM Sales Data Analyst @ Office Depot
First Degree In Sports Science, Football @ Leicester College
Salesforce.com Administrator @ *Certified DEV401 Developer from August 2015 *Certified ADM211 Salesforce Advanced Administrator from May 2015 *Certified ADM201 Salesforce Administrator from May 2013 *Technical lead on monthly release cycle updates and Salesforce release cycles (Spring, Summer, Winter) across 1700 user org. *Technical lead for Chatter, Salesforce1 and Content European Implementation (10 Countries) for around 1300 users.
ContactOut is used by
76% of Fortune 500 companies
Similar Profiles to Craig Donisthorpe
Greg Segal

CEO 5Keys.co.uk, NED, Advisor and Coach

Andy Dipper

Principal & Chief Executive

Changwe Mutakasha

Digital Account Manager at Threepipe

James (Jim) Mortleman

Independent business and technology writer, editor, analyst, commentator and consultant.

Johnny (David) Graaff
Scott Colvin
David Jenkins

Director of Sales - EMEA - Retail Signage Solutions at Lexmark

Martin Cooper

Principle Consultant at TXM Recruit

Alan Waxman

Founder & Chief Executive at Landmass

Lynne Colgate

Partner, Interim Management - CFO & Finance Practice, Eton Bridge Partners Ranked 1st in the 2019 IIM Survey

Niti Jolly Tulyani
Thomas Walsh

Account Manager at PRG XL Video

David Wyn Evans

International Sports Events Manager at Welsh Government

Anthony Woodhouse

Principle Design Manager at Mace Group

Geoff Pearce
Zoe Patoff

Head of Digital at Karla Otto

Dilesh Lalloo

UX Designer at Random Studio

Amanda Hancox

Financial Controller - Associate at Your Right Hand Finance Team

Emma Worrollo

Founder & Chief Creative Officer

Amanda Burton

Portfolio Non-Executive Director

Seamus Smith
Chris Armitage

UK Sales Manager, JCB Agriculture

Iman Fadaei

Founder at Whitelance. I help companies launch their own freelance marketplace.

Paul Tovey
Amit Rabheru

Risk and capital markets Lead at private Bank

Tim Flanagan

Endoscopy Specialist at TBS GB Telematic and Biomedical Services Ltd

Shirley Warner

Managing Director at Arthur J. Gallagher

Tony Joyce
Terry DTM

★ ★ ★ ★ ★ Experienced Keynote Speaker | Self Esteem Architect ✔Helping Professionals be exceptional Speakers ✔

Jeevan Geddam

Senior Software Engineer Team Lead at PayPal

Dustin Preuss

Software Engineer at Twitch

Perry Bell
Kathy Wu

Software Engineer at Justworks

Vince Mansel

Senior Software Engineer, iOS

Yuning Zhang

Senior Software Engineer at DocuSign

Paramasivam Kumarasamy

Principal DevOps Engineer

Charles Hill

Software Engineer at Zillow

Ilya Shaisultanov

Software Engineer, Infrastructure at Plaid

Sreesha Venkat

Software Engineer at Lyft

Alex Fish

Software Engineer at Blend

Nicholas Xu

Software Engineer at Weebly

Joel Sigo

Software Engineer at Tableau Software

Jason Lund

CFO | Business Builder | Operations

Masoud Valafar

Software Engineer at Twitter

Shima Salimi

Software Engineer at Microsoft

Marlena Buzzi

Senior Manager - Packaging Procurement at The Kraft Heinz Company

Brijesh Patel

Software Engineer at Facebook

Yasmin W.