Bob Myers's Email & Phone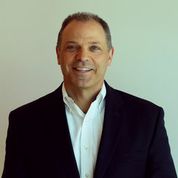 Bob Myers
President & CEO @ Sheplers Inc.
Bob Myers Contact Details
Bachelor of Science @ State University of New York College at Buffalo
Member Board of Directors @ From January 2012 to Present (4 years) Member Advisory Board @ From October 2011 to Present (4 years 3 months) Board of Governors College of Merchandising and Digital Retailing @ From April 2011 to Present (4 years 9 months) Member Board of Directors @ From January 2011 to Present (5 years) President
ContactOut is used by
76% of Fortune 500 companies
Similar Profiles to Bob Myers
Elizabeth Therkalsen

I'm a People Connector - connecting great talent to work at Momentum.

Benjamin Bryant

Technical Sales Professional

Lisa A. Wise

President and Managing Partner I Executive Search Consultant at Wise Decisions Search Group LLC

Jennifer Proudfit

Health System Manager at Novo Nordisk A/S

Steve Clary, PE

Project Manager at Total Petrochemicals and Refining, Inc.

Susan Embry-Busch
Libby Brunsvold

State Government Affairs Director - Midwest at Takeda Pharmaceuticals USA

Bill Winter

General Counsel at Hodges-Mace, LLC

Karen Aldridge

Sr. Channel Manager at illusive networks

Jennifer Gabler

Partner at Marlborough Street Partners

Chris Haag

Business Development Manager, Aviation and Defense

Kristian DiMatteo

R&D Leader | Medical Device | Start-up | User-Centric Design | Engineering Education

Elias Aleman

Researcher at School of Business-Stevens Institute of Technology

Jorge Avila

Branch Manager at The Money Store

Artie Schimek

Sergeant, Honorably Retired, Miami-Dade Police. US Lacrosse Coach and Referee. Lacrosse Coach, University School at NSU

David Korte

Partner at Korte & Kowatch

Victoria Duff

Business Consultant / Writer with 20 years experience in startup advisory

Jay P.E.

Chief Hydrologist at Kinross Gold Corp. & Owner at Dixon Hydrologic, PLLC

Steven Milner

Founder & CEO of US Mortgage Corporation

DR. JAY S. HUGHES

Chiropractor- Atlanta Accident Center

Patrick Gocke

Director of Sales at Medfusion Inc.

Keegan Hayes

Product Manager, MDU WiFi at Charter Communications

Amruta Chaudhari

Sr. Director, Analytics at Sanofi Pasteur

T MW
Andrew Jensen

Director of Strategic Partnerships at DBX

Bill Sheppard

Technology Sales & Market Strategy Executive

Alberto Medellin

ITSM / Service Now Administrator at Forcepoint, LLC

Lisa Danno

Experience Expert. Avid Learner. Open to Global Relocation

Robert Schumacher

Fort Hood SFL - TAP Marketing Coordinator & Transition Services Specialist

Natalie Thng

Customer Director at Majestic Wine

Luke Windeatt-Dickens

Associate Director at Futurestep, A Korn Ferry Company

Andrew Long

Co-Founder & Group Chief Operating Officer

Mark Pfeiffer

Consulting Director of Purchasing - MGP Retail Consulting - Adult Beverages (Wine & Beer), Non-Alcoholic Beverages

John Thompson

Venture Partner at Lightspeed Venture Partners

Mansur Wadalawala

Director of Information Systems at NEXT Trucking

Vincent DiCarlo
Robert Jr.

CTO. Love cool blue color solutions to hard technical problems. I'm not the genius founder, I'm the one that helps an awesome scrappy startup scale into a big-f'in-deal.

Brendan Shea

Director of Engineering at Lovepop

Tarek Sahmoud

CMO Consultant - Oncology Drug Development

Matt Plank

VP Sales @ Rippling **We're hiring**

Rob Castaneda

Founder/CEO at ServiceRocket

Rick Morrison
Shawn Achor

Happiness Researcher and Speaker

Mary Liu

Group Product Manager at Dropbox

Tim Yandel
Blake Blake(at)lightstep(dot)com

Head of Talent Acquisition at LightStep

Rama AWS

Technical Architect Delivery Manager at Accenture

Terry DTM

★ ★ ★ ★ ★ Experienced Keynote Speaker | Self Esteem Architect ✔Helping Professionals be exceptional Speakers ✔

Yasmin W.