Andy Hedges's Email & Phone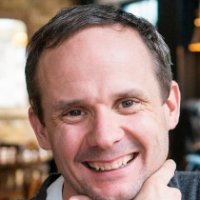 Andy Hedges
Director, Software Engineering, Amazon Prime Video @ Amazon
Andy Hedges Contact Details
London, England, United Kingdom
Director, Software Engineering, Amazon Prime Video @ Amazon
Engineering Director - Customer @ Tesco PLC
Head of Technology Strategy and Enterprise Architecture @ Tesco PLC
@ St Edward's School, Oxford
A Technical, Solutions and Enterprise Architect with 17 years industry experience successfully delivering distributed internet scale architecture, design and executing software at pace. A Service Oriented Architecture expert with a track record of delivering such architectures and the business and technology transformation necessary for success at bluechips and start-ups alike. Significant cross sector experience having worked in
ContactOut is used by recruiters at 76% of the Fortune 500 companies
Similar Profiles to Andy Hedges
Victoria Ahn

Account Executive at iHeart Media

Ricky Canales

Senior Generalist, Human Capital

Scott Mitchell

Director of Production for The American Wedding Group

Joe Rinaldi
Niko Michas

Chief Operating Officer at BridgeNet Solutions

Thom Henkel
Yazceminne Coa

Internal Auditor at The Geo Group

Alek Gorely

Software Developer at 10-4 Systems

Rebecca Moss
Dina Mahon

Chemical/Biochemical Engineering

Jose Hernandez, PMP

Vice President, Forward Operations at CGI

Daniel Trumbauer

Sr. Systems Engineer at Rockwell Collins

Jason Samikkannu

General Manager at AmTab Manufacturing Corporation

Michael Seiler

Senior Web Developer at Industries for the Blind, Inc.

Al Pintoy

Chief Software Architect at Pico Quantitative Trading

Jeff Erickson

Director, Strategic Sourcing at Microsoft

Andrew Rice

Partner, Data Scientist at Algorithmic Investment Models

Ovidiu Barbu

Tools, Localization & Internationalization

Daniel Dragnev

Senior Software Architect and Developer

Kyle Thorp

Security Client Executive at IBM

Nachiket Lotlikar

TOGAF® 9 Certified Application Architect at naviHealth, Inc.

Autumn Drake

Customer Account Management - Proposal Generation - Commercial Aircraft Deliveries

Joette Schulte

Director, Human Resources at Carl Zeiss Meditec

Keisha Bloise, MS

Clinical Research Scientist

Garry Chien

Technology Consulting Senior Analyst at Accenture

Adrian Olmedo

Sr. Manager, Advertising Production at El Clasificado | EC Hispanic Media

Dave McCall

Service Cloud Director at PolSource

James Tomsco

Ad Monetization Analyst at Warner Bros. Entertainment

Keith Symons

President at State Roofing Systems, Inc.

Thomas Allder

Customer Director at Vanquis Bank

Sadaf Zahid
Ian Storer

CTO - Strategy & Architecture - Digital transformation

Jamie Warren

Experienced technology leader passionate about using data and technology to solve meaningful problems.

Melinda Nicci

Founder/ CEO Baby2Body. We're hiring. UKBAA Best High Growth Woman Founder 2019 |Top 5 Rising Star Computer Weekly.

Rob Denton

Head of Marketing at Nested

Kellie Pryce

Centre of Excellence Head of Talent, Performance Management and Resourcing EMEA

Nigel Harniman

Solution Architect at Brightcove

Tom Murphy

Chief Marketing Officer at Turbonomic

David Koehn

SVP Product Management at D2L

David Holmgren

Chief Investment Officer HHC Endowment

Rick Lewis
Kiran Gurumurthy

Vice President Operations and Supply Chain at Berry Global, Inc.

Christian Guzman
Pooja Kumar

Partner, McKinsey & Company (Healthcare Practice)

Hayley Leibson

Lunchclub Cofounder - we're hiring! | Forbes Contributor | Speaker

Heather McLinden
Mark Ferry

Senior Principal at Maven Wave Partners

Terry DTM

★ ★ ★ ★ ★ Experienced Keynote Speaker | Self Esteem Architect ✔Helping Professionals be exceptional Speakers ✔

Yasmin W.
Looking for colleagues of Chris Shelby at Company Inc?