Thomas Brisse's Email & Phone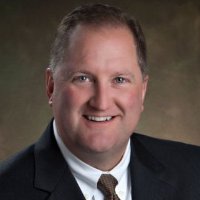 Thomas Brisse
President and CEO @ McLaren Macomb Medical Center
Thomas Brisse Contact Details
Bachelor of Arts, Sociology @ University of Michigan
I currently serve as the President and CEO of McLaren Macomb. I have 27 years of progressive hospital operations experience and responsibility, and have a formidable track record of exceptional performance, growth, and outcomes. My ability to develop relationships with physicians and colleagues is strong, and my organizational loyalty and commitment has been unwavering. Throughout my career,
ContactOut is used by
76% of Fortune 500 companies
Similar Profiles to Thomas Brisse
Scott Safranek

Regional Sales Vice President at MetLife

Fatima Jackson

Boutique Manager at Luly Yang Couture

Gabriel Weissman

Senior Vice President, Communications at AmerisourceBergen

Libby (Lizabeth) Christman

Vice President, Risk Management at Ahold USA

Douglas Turnquist

CEO - Thermimage, Inc. (Medical Device Company)

Matthew Davis
Al Pollard

Advertising Sales Recruiter at Mspark and Job Search Consultant helping people find a better career. Be awesome.

Rick Wescott

Experienced, Successful B2B Director Of Sales, Sales Manager, National Account Manager, Business Development Manager

Olga Pidgeon

Lic. R.E. Salesperson at Halstead Property

Ryan Watts

President at Springbok Energy

Diane Burbie

Managing Principal, The Aspire Group

Emmett Lyman

Director, Transformation at Evolent Health

Dharmesh Patel

Product and Marketing at Panasonic Avionics

Michael Kalachman

Executive. Leader. Expert Commercial/Technology Attorney.

Jessica Pritchard

Family Law Attorney at Antheil Maslow & MacMinn, LLP

Mike Wood

Director, Fluid Power, Global Procurement at Gates Corporation

Víctor Usandizaga

Investor - Structured Partnerships at Portobello Capital

Alex Shikanov

Analytics solutions for your insights and outcomes

David Oppenheim
Brian Anderson

Strategic Procurement at Motorola Solutions

John C. White

Brand Management - Procter & Gamble

Ron Dawson

Sr. Content Marketing Manager / Managing Editor

Grant Kieffer

Consultant at Bain & Company

Aaron Carpenter

Head of Global IT Security at JDA Software

Robert Chananie

Business Manager at The Flooring Gallery, LLC

Todd Junkin

Director Tech Broadcast Media at Circuit of The Americas

Justin Meharg

Managing Director at DIVERSANT, LLC

Amanda Pope

Account Manager at DigitasLBi

Cliff Holle

Regional Sales Rep - Trimble Imaging

Terry DTM

★ ★ ★ ★ ★ Experienced Keynote Speaker | Self Esteem Architect ✔Helping Professionals be exceptional Speakers ✔

Silvio Mascioli

.NET/Sitecore Developer, Architect, Consultant - Contract

Nic Ferrier

Technical Architect at Rule Financial

Osama Al-Hassani

Software Engineer at Bottomline Technologies

Yen Deng

SEO Account Manager at Verb Brands

Steve Barr

Vice President, Business Development Europe at SK biotek

Roger Davies

Group Head of Procurement at Marks and Spencer Plc

Gerard Palma

Lead Android Developer at Nenx

Tim Cheung
Rafael Bottega
Ben James

Software developer using functional programming

Eftar Miah

Software Engineer at Rated People

Mahesh Malani

Manager, Engineering at Expedia

Alexa Jeggo
Robin Watteaux
Denis Ogun

Software Engineer II at Amazon Prime Air

Mostafa Abdulhamid

Senior Software Engineer at Cake Solutions Ltd

Manoj Kakarla
Mohammud Jaffoo

Platform Engineer at Capgemini

Yasmin W.
Looking for colleagues of Chris Shelby at Company Inc?
Tammy Gualdoni
Pediatric RN