Sumreen Ahmad's Email & Phone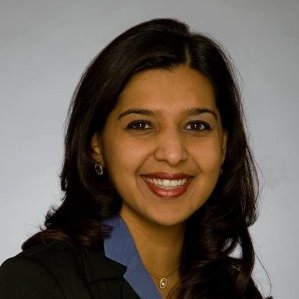 Sumreen Ahmad
Global Change Enablement Lead @ Accenture
Sumreen Ahmad Contact Details
Global Change Enablement Lead @ Accenture
Bachelor of Commerce (B.Com.), International Business @ University of Alberta
Management Consultant with focus on leadership development, human capital and organization design, operational and business process improvement towards organizational maturity, and certifications and assessments. Passionate speaker about inclusion and diversity in the workplace, with a focus on women and interfaith in business. Specialties: Leadership development, organizational design, stakeholder management, change management, journey management, program / project management,
ContactOut is used by recruiters at 30% of the Fortune 500 companies
Similar Profiles to Sumreen Ahmad
Piero Ferrari

Inside Sales at Aztec Electrical Supply Inc.

Wayne Dejong

Outside Sales Representative at United Rentals

Ali Khashman

Consultant .Net chez GesTIsource inc. (.NET, C#, VB.NET, MVC, EF, UML, HTML, JQUERY, AJAX)

Hani Lammam

Executive Vice President at Cressey Development Group

Betty Lu

Associate Consultant at Bain & Company

Salah Machani

RSA Board Delegate at FIDO Alliance

Melisa Alessi

Director of sourcing and product development at Frank & Oak

Shahbaz Haider

Software Engineer at CEL Aerospace Group

Dave Thomson

President at Challenger Geomatics Ltd

Sophie Theberge

Director, Digital Development Bell Media

Boris Koechlin

President at Digitcom Inc

Dr. Yogendra Chaudhry, EP, CRSP

Vice President, Professional Services. ECO Canada

Jean-Philippe Welsh

3D Animator chez Squeeze Studio Animation

Raymond Groothuizen

Director of Development at Cadsoft Corporation

Rob Yule

Director Of Engineeering at Blue Giant Equipment Corporation

Scott Hooker

FPGA Verification Engineer on Switching Products at Corsa Technologies

Rachel Kang

Coordinator at HealthPRO Procurement Services Inc.

Florinda Dias

Senior Manager at Bank of Montreal

Marc Belanger

Network Sales Specialist - Hewlett Packard

Glen D'Souza

Associate Creative Director at UNION CREATIVE LTD.

Francis Kwok

Firmware Developer, Commercial & Residential Solar Business at Schneider Electric

Dan Heyman

Contributor at The Driver Magazine

Nina Candidate

Talent Acquisition Consultant at Canadian Tire

Kiki Plytas

Vice President, Business Transformation & Customer Enablement at Moneris Solutions

Deana MBA

President, Brockhouse & Co.

Josh Mann

Director of Delivery at TalentNet Inc.

Jennifer Black, CFP, CIM

Investment Advisor and Financial Planner, Author of Managing Alone, Founder of Widowed.ca

John Cederberg

Administration & Logistics Manager at Hudbay Minerals Inc.

Benoit Rainville

President / Owner chez MS Geslam

Chris Genge

Small boutique agency that is ranked #2 in Canada for SEO and PPC, our customer service, pricing and 96% Retention Rate

Aaron W.

Director, Head of Finance & Business Analytics, PayPal U.K., Germany, Austria, Switzerland

Nadine MCIPD
Luke Adams

Director, Digital Analytics and Optimisation Specialist @ Xcede

Ian Williams

Solution Architecture Leader, Europe & Middle East at GE Digital

Emma Hopkinson-Spark
Nicolás Carranza

Senior software engineer at InstaDeep Ltd

Barış Boyvat

Programme Manager at Elsevier

Claire Good

Customer Experience Leader

Tatiana Lorenzzoni

Ecommerce Manager at Sweaty Betty

Emily Maben

Consumer Engagement Director at ELEMIS LIMITED

Ben Tossell

Co-Founder at Token Daily

Pedro Gomes

Senior Software Engineer at Bloomberg LP

Isabelle Wijnolst

Associate, Debt Capital Markets, Financial Institutions Group at J.P. Morgan

Chris Brooks

Frontend Lead at Airwallex

Chris Griffiths

Director of Delivery at House of Fraser

Samuel Babalola

Development Engineer in Test at blinkbox

Nick Taylor
Terry DTM

★ ★ ★ ★ ★ Experienced Keynote Speaker | Self Esteem Architect ✔Helping Professionals be exceptional Speakers ✔

Yasmin W.
Looking for colleagues of Chris Shelby at Company Inc?