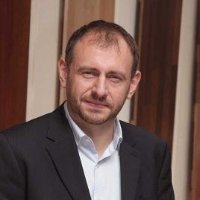 Richard Mckay's Email & Phone Number
✫Owner at Sprung Gym Flooring ➕ Marcias Flooring ➕ Sports Flooring ➕ SuperStrong Fitness ➕ Outside 365 ➕ Gym Flooring Store USA
Richard Mckay's Email Addresses
Richard Mckay's Phone Numbers
+44 ** **** *154
Phone number
Richard Mckay's Work Experience
Gym Flooring Store USA
Owner
March 2022 to Present
SuperStrong Fitness
Owner
September 2020 to Present
Gym Flooring
Managing Director
May 2017 to Present
Sports Flooring
Sports Flooring Director | Sports Court Markings
July 2010 to Present
Marcias Flooring
Owner
March 2021 to Present
McKay Flooring Limited
Managing Director
July 1999 to April 2020
Love Salvage
Director
April 2013 to June 2015
Medlock Group
Quantity Surveyor
July 1997 to June 1998
Bonnington Builders Limited
Quantity Surveyor
May 1993 to June 1997
Richard Mckay's Education
Glasgow Caledonian University
January 1993 to January 1998
Richard Mckay's Professional Skills Radar Chart
Based on our findings, Richard Mckay is ...
What's on Richard Mckay's mind?
Based on our findings, Richard Mckay is ...
Richard Mckay's Estimated Salary Range
About Richard Mckay's Current Company
Sports Flooring
Frequently Asked Questions about Richard Mckay
What company does Richard Mckay work for?
Richard Mckay works for Sports Flooring
---
What is Richard Mckay's role at Sports Flooring?
Richard Mckay is Sports Flooring Director | Sports Court Markings
---
What is Richard Mckay's Phone Number?
Richard Mckay's phone +44 ** **** *154
---
What industry does Richard Mckay work in?
Richard Mckay works in the Retail industry.
---
About Richard Mckay
💼 Past Experience
Richard McKay has 5 years of Construction Management experience with both owner as a Quantity Surveyor and Director. Richard played a very important role in the success of both projects and is highly respected within the construction industry. As a Quantity surveyor, Richard was responsible for drawing up plans and making sure the work was carried out within budget and to standard. In DIRECTorship, Richard took care of all of the day-to-day operations of the company, as well as managing all of the contracts and liaising with the customers. Richard has a wealth of knowledge and experience in the construction industry and is highly respected within it.
🎓 Education
Richard McKay has a Bachelor of Science degree in engineering from Glasgow Caledonian University. Richard McKay has also studied at St. Ninian's High School, where he obtained a high school diploma in engineering. Richard McKay is currently attending The University of Phoenix in order to complete a Bachelor of Science degree in engineering.
💡 Technical & Interpersonal Skills
Richard McKay has been a flooring contractor for over 15 years, and has experience with a wide variety of flooring products. Richard is a Quantity Surveyor with Medlock Group and has worked on projects such as ADD/SOC, IRC, GF sill, Foyer, Kitchen and Bathroom and many more. Richard has also been working on projects as a Managing Director for Gym Flooring Ltd., SuperStrong Fitness Ltd., and Marcias Flooring Ltd. Richard is currently a Director at McKay Flooring Limited, and has been working there since 1999. Richard is a highly experienced person and has a great eye for detail. He is very patient and always seems to have the right idea when it comes to flooring. He is also an excellent communicator, always keeping everyone up to date on the progress of the project.
Richard Mckay's Personal Email Address, Business Email, and Phone Number
are curated by ContactOut on this page.
Richard Mckay's Email Addresses
Richard Mckay's Phone Numbers
+44 ** **** *154
Phone number
Find emails and phone numbers for 300M professionals.
Search by name, job titles, seniority, skills, location, company name, industry, company size, revenue, and other 20+ data points to reach the right people you need. Get triple-verified contact details in one-click.
In a nutshell
Richard Mckay's Personality Type
Extraversion (E), Intuition (N), Feeling (F), Judging (J)
Average Tenure
2 year(s), 0 month(s)
Richard Mckay's Willingness to Change Jobs
Open to opportunity?
There's 75% chance that Richard Mckay is seeking for new opportunities