Richard Honiball's Email & Phone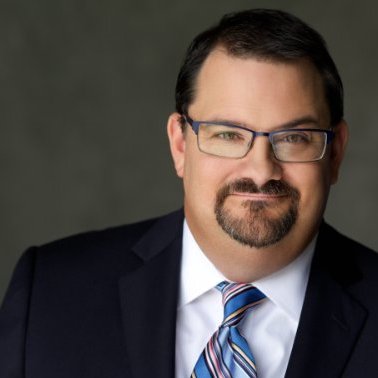 Richard Honiball
SVP - Marketing, Licensing & E-Commerce @ Haggar Clothing Co.
Richard Honiball Contact Details
Certificate @ University of Chicago Graduate School of Business
MERCHANT | MARKETER | MAKER Change agent with expertise in steering the evolution of brands by integrating a company's proven, profitable heritage with a forward-looking vision to ensure continued success. Consumer-centric merchant with a passion for uncovering, defining, and communicating the disruptive purpose and power of an organization. Pushes beyond the traditional boundaries to create unexpected results.
ContactOut is used by
76% of Fortune 500 companies
Similar Profiles to Richard Honiball
Mary Still

Interim Manager Network Development at Sprint

Chuck Lester

Principal at Concept Art 360 LLC

Jerry Dimeo

Chief Executive Officer - First Carolina Management, Inc

Miah Marquis

Human Resources Manager at Enterprise Rent a Car

Karen Stepan

Program Manager, Psychosocial Oncology The University of Texas MD Anderson Cancer Center

Steffi Valkov

Flight Operations Engineer

Kimberly Ashman

Matrix Q&C Solutions, LLC

Aaron Sinn

Manager, Closed Captioning at Bounce TV

Lusya Gordievsky, CPA, MSA

Staff Accountant at The Dennis Group, LLC

Angie Rios

Strategic & Project Managment

Jennifer Kline-Ray
Chano Ramirez

Purchasing Manager at Lombardo produce

Rita Tamayo

Assistant Professor at University of North Carolina

Heidi Gough

Research Assistant Professor at University of Washington

Kerri Martinez

Managing Broker at Brokers Guild - Classic

Garrett Elkins
Mike Topinka

Senior Territory Business Manager

Dan Dalgarno

District Manager at Garlock Sealing Technologies

Chip Ferguson

Business Analyst State of GA - DOI

Marshall Lanners
Chris Adkins

Engineering Supervisor at Thayer Power and Communication Line Construction Company, Inc.

Adam Whitmer

IT Repair Technician at CSI Material Handling, Inc.

Michael DiRobbio

Financial Analyst IV at Fidelity Investments

Aaron Barth

Information Technology Professional

Doug Enright

Senior Engineering Specialist at The Aerospace Corporation

Jacqlyn Piscetelli

HC Government Realty Trust, Inc.

Zilong Cui

Branch Manager at Wells Fargo

Scott Ruthford

Owner/President at G Seven, Inc

Pam Ackerman

Credit Account Manager at McKesson Medical Surgical - Primary Care & Independent promoter, Fucoidan rich LIMU products

Aaron Hurdle

Sr. Director of Sales, North America at Vidsy

Thomas MD

Medical Director - Clinical Development - Medical Affairs Gastroenterology at Pfizer

Mark Isaacson

Software Engineer at Facebook

Lezou Dali

Software Engineer at Paloma.

Alvin Heng

Aspiring Actor, Former Software Engineer at Snapchat, Inc.

Neeraj Verma

Senior Technology Evangelist at Infosys

David Tedman

Entrepreneur and Angel Investor

Sadat Ahmed

Intermediate Software Engineer at Shutterstock Custom

Cobi Moos

Entrepreneurial Spirited Software Developer

Prosperity Paul

Machine Learning Engineer

Andrew Woodley

Regional Vice President North America Operations

Jessica Stephanou

Sales Specialist End-user Computing Dimension Data South Africa

John Bates

Senior Software Engineer at Zendesk

Asha Kasinath

Sr. Full Stack Developer at BabyCenter

Aric Caley

Senior Front End Software Architect

Michael Lipman

Cloud Architect at Chamberlain Group (CGI)

Samuel Goodwin

Senior Software Development Engineer at Amazon

Terry DTM

★ ★ ★ ★ ★ Experienced Keynote Speaker | Self Esteem Architect ✔Helping Professionals be exceptional Speakers ✔

Satya Nadella
Yasmin W.
Looking for colleagues of Chris Shelby at Company Inc?