Ramya Raghuram's Email & Phone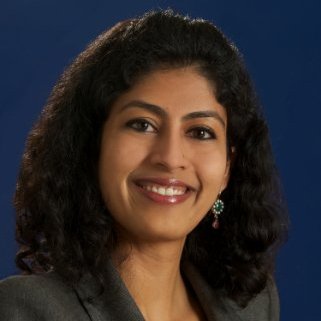 Ramya Raghuram
Senior Associate @ Clifford Chance LLP
Ramya Raghuram Contact Details
B.A. LLB (Hons), Law @ National Law School of India University
Specialties:Debt capital markets, structured debt, derivatives and financial regulatory advice.
Senior Associate @ From April 2011 to Present (4 years 7 months) London, United KingdomTrainee Solicitor @ From 2008 to 2010 (2 years)
BCL, Law @ University of Oxford From 2007 to 2008 B.A. LLB (Hons), Law @ National Law School of India University From 2002 to 2007
ContactOut is used by recruiters at 76% of the Fortune 500 companies
Similar Profiles to Ramya Raghuram
Sarah-Jane Barker

VP Market Access Strategy at WG Consulting

Lea Cademenos

Director, Corporate Communications, at Visa

Azalia Medina

Graphic Designer at American Specialty Health

Erin-Anne Lemieux

Senior User Interface Designer at Farm Design, Inc.

Aaron Kass

Territory Manager at ACell Inc.

Joseph Rosena

Commercial Research Associate

Cindy Tuttle
Valentina Midura

Managing Director, BDO Capital Advisors, LLC

Charles Hambrook
Craig Tiren

Senior Software Test Engineer at Wabtec Railway Electronics Inc.

Andrew Gillis

Partner/Operator of Gillis Hill Farm and Ice Cream Shop and Ariix Independent Representative

Nick Stapenek

Devops Engineer / Systems Integrator at Omnigo Software

Beth Schivley

Global Director Marketing Communications at Dymax Corporation

David Filippo

Director at Perficient, Sitecore Technology MVP

Desiree Fowler

Vice President - National Closing Operations at Fairway Independent Mortgage Corporation

Hai Sun

Assistant Professor of Neurosurgery and Director of Epilepsy Surgery at LSU Health Sciences Center

Ken Stansell

Director of Sales and Marketing at Darcie Kent Vineyards

Ronda Stark

Customer Service and Administrative Assistant, Exploring new opportunities

Jana Gasior, PMP

Sr. IT Project Manager at Health Net, Inc.

Russ Gross

Manager, Off Highway Aftermarket Sales, North America at Horton, Inc.

Chris Hudson

Operations Manager at Marathon Oil Corporation

Paul Noble
Sarah George

Business Development Manager at GreenZone Solutions, Inc.

Christopher Simpson

General Manager at Hampton Inn and Suites

Esmeralda Rivera

Experienced Office Administrator

John Wyatt

HouseWorks...Remodeling Contractor and Handyman Service

Cindy Schmidt

Sr. Staff Accountant/Payroll Administrator at Smith Micro Software

Joe Preston

Driving Targeted Traffic Any Way I Can - SEO + SEM + Content

Greg Brown

Quality Team Leader at YKK Corporation of America

Terry DTM

★ ★ ★ ★ ★ Experienced Keynote Speaker | Self Esteem Architect ✔Helping Professionals be exceptional Speakers ✔

Stephanie Ertz

UI Developer, Baker of Noms, Casual Economist

Steve Smith

Front End Web Application Developer

Christopher Gill
Martin Nicholas

Group CFO at Breville Australia

Duncan Brett

General Manager Clearly ANZ eCommerce | M&A | P&L Ownership | Leadership | Analytics

Julie Doubinski

Digital Marketing Manager (Contract)

Kshira Saagar

Director of Data Science and Analytics at GFG

Danielle Robertson

Providing aged and disability care options to individuals and to corporates' employees.

Mark Simon

Fullstack Javascript Developer at Department of Justice NSW

Van Nguyen

Senior Software Engineer at William Hill

Isaac Su

Engineering Manager at Culture Amp

Chris Thelwell
Tom Bass

Product Manager / Startup Mentor / Drone Logistics Pioneer

Antonella Ventura

Consultant Forensic and Adult Psychiatrist

Bryan Maass

I bring my "get stuff done" mindset from Co-founding Fetchh to create and extend products and experiences.

Felicity Blazevic

Global Talent Acquisition at Microsoft

Katherine Chalhoub

Social Media Specialist @ Web Profits

Marion Braunl

Partner AsiaPacific at Comites - Perfect Placements

Yasmin W.
Looking for colleagues of Chris Shelby at Company Inc?