Qirui Xu's Email & Phone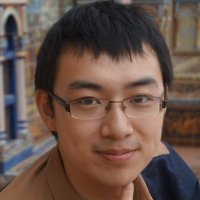 Qirui Xu
ASIC Design Engineer @ Marvell Semiconductor
Qirui Xu Contact Details
Design Verification Engineer @ Apple
@ Technische Universität München
I am a first year MSEE student at Columbia University, majoring in digital circuits and hardware design. I will graduate on December 2015. Now I'm actively looking for summer internship for 2015 in Digital Circuit Design and Verification, specifically in VLSI design, RTL design, ASIC design and FPGA development,System-Level design and verification. Skill Set: - Hardware design,
ContactOut is used by
76% of Fortune 500 companies
Similar Profiles to Qirui Xu
Mari Ivan

President at The L.E. Smith Company

Michael Rovins

Global Security, Head of Global Content (Production) Protection and Autonomous Technologies at Apple

Dana Nir
Mackenzie Dart

Category Manager at Trader Joe's

Stacey Scharton

Customer Success Manager at PatientPop Inc.

Jodie Taylor

Key Account Sales Team Leader at AllBatteries Ltd/Enix Power Solutions

Ping Li

Technical leader at Cisco systems inc

Kimberly SPHR

Sr. HR Business Partner Manager at General Dynamics Mission Systems

Leighton Lee
Chris Davey

Senior Technical Leader and Manager, Vehicle Controls and Systems Engineering at Ford Motor Company

Alekhya Polamada

Senior Associate at Capital One

Nigel Cunniffe
george Allingame
Aloysius Aw

Deputy Project Manager at Rotary Engineering Limited

Rudy EIT

Mechanical Design Engineer at Wolfe Engineering

Taylor Thompson

Human Resources Coordinator at Kendra Scott

Raymund Macaalay

IT Operations and Development Leader at Flight Centre

Cyrus Deboo

Managing Director at Mooreland Partners LLC

Jonathan Bost
Michael Kapoor

COO & Co-Founder, WishKnish

Joost Wijk

Benieuwd naar de zwakke plekken in je netwerk? Pentest nodig? Hulp bij ransomware of advies bij IT-security? 06-18651935

Harley Evans

Managing Director at Moshtix

Andrew Desrochers

Software Engineer at Rockwell Collins

Nhien Tran
Henry Kim

CEO at Finotek Co., Ltd Veen_foundation

Olaf Haas

President, Wessel Led Lighting Systems

Scott Joksch

Channel Sales Manager at Bio-Rad Laboratories

Karen Cobo

Supply Chain Industry Professional

Arpit Agrawal

Strategist at Tower Research Capital

Kirk Lacob

Assistant General Manager at Golden State Warriors

Mark Dorsey

Senior Vice President Enterprise Cloud Sales at Oracle

Dylan Swift

Senior Marketing Manager, User Acquisition at Warner Bros. Entertainment

Josh Martone

Data Scientist at Foursquare

Mike Mason

President and CEO of Weathermatic, Board Member, Telsco Industries

Tom Savage
Harold Tenbarge

Reagan Enterprises, LLC : Supply Management Solutions

Ankit Jain

Equities Professional with 12 years experience in portfolio trading, electronic trading and market microstructure

Shawn Kriger

Director of Sales - US Measurement & Analytics Business

Vladimir Milošević

Senior Product Designer at Coinbase

Naveen Prasath

Data Engineer - Python | Java | Hadoop | AWS

Iris Clayter

Growth Marketing Manager at Carta

Nichole Grant

Account & Operations Executive with extensive success forging strong relationships and championing complex operations

Cheryl Nash

President Investment Services, Fiserv

Jonathan Moccia
Nate Eborn

Software Engineer at LinkedIn

Mike Ballenger

Director, Recruiting - Technology

John Garrish

Product Management at Guidewire Software

Darren Leva

Business Development Executive at Patheon

Dhruv Gupta
Looking for colleagues of Chris Shelby at Company Inc?