Mona Frey's Email & Phone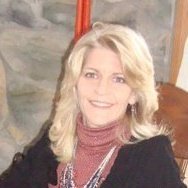 Mona Frey
Special Accounts Manager @ Wild Planet Foods
Mona Frey Contact Details
Clearville, Pennsylvania, United States
Special Accounts Manager @ Wild Planet Foods
Director of Retail, East @ Wild Planet Foods
President @ Moonstone Business Solutions
Giving a sales person access to their spending information in a format that is easy for them to understand. MBS not only bridges the gap between accounting and sales, it strengthens the sales person's bargaining power. A proprietary software program tracks all promotional information, captures detail from deduction invoices, accrues program spending, finds erroneous issues, and generates
ContactOut is used by recruiters at 30% of the Fortune 500 companies
Similar Profiles to Mona Frey
Phil Derbyshire

CLAS, ITPC, A.Inst.ISP. ISO27001 Lead Auditor

Gaetane Schaeken Willemaers

University Lecturer at Université catholique de Louvain

Jennifer Dixon

Comms and Engagement, Corporate & Strategy at Jaguar Land Rover

Ken Davies

HR COO for Development at HSBC Group

Yulia (Yuliya) Syerova

Associate Analyst - Corporate Finance Group

David Page

Chief Operating Officer at James Hay Partnership

Richard Booth

Construction & Engineering Lawyer at Holman Fenwick Willan LLP

Cova Corripio

Revenue Manager- Combe Grove Hotel - Bath

Mark P.

Shipping in the DevOps Big Data...

Tony Shaw MBA ICIOB

Director at Henry Boot Construction Ltd

Dominic Lane

Contracts Manager at Rullion Engineering Ltd

David Knox

Consulting Director at CGI

Bill Blackwell

Solutions Architect (Public Sector) at Leidos

Peter Owen

Major Account Manager - Nimans

Gemma Abrahams

Partnerships Marketing at British Airways Holidays

John Richardson

GDPR & Privacy Management Software at OneTrust

William Butler

Resourcing Consultant (Investments, Real Estate and SLW) at Standard Life Investments

Jef Harris

CEO and founder of Mauve Partnership & Digital Mauve

Shreene Swann

Deputy Head of Recruitment at Imperial College Healthcare NHS Trust

Gordon Murphy
Marc Harris

Interim Management & Executive Search

Chantel Smith

Experienced industry professional in all aspects of security products, access control, CCTV and IP integrated solutions

Ian Chisholm

Director, Information Security (Operations) at Charles River Laboratories

Aemilia Varfis

Director, EMEA | D.F King

Martin O'Hara

Project Manager at TE Connectivity

Lindsay Sparrow

MSc Candidate at King's College London

Liz Beswick
Tony Kemp
Urmil Patel

IT consultant specialising in cloud, server consolidation and virtualisation technologies.

Terry DTM

★ ★ ★ ★ ★ Experienced Keynote Speaker | Self Esteem Architect ✔Helping Professionals be exceptional Speakers ✔

Christina Zhong
J. DeLuca

Senior Director at PepsiCo

Daniel Blay

Treasurer at University of Sydney Young Entrepreneurs Society

Patrick Toribio

Digital Media Designer / Developer at Village Roadshow Limited

Jonathan Barouch

CEO & Founder at Local Measure

Gareth Linnard

Talent Acquisition Manager at Hallmark Labs

Richard Gregory

Consultant at Nakama Sydney

Ger Doyle

President MODIS North America

Kate Godfrey

Careers Leader at Schweppes Australia - Asahi Beverages

Joel Diaz
Peter Bonney

GM Technology, Engineering & Data (Arch, Strat, Cloud, Engineering, R&D, BI, Big Data, Advanced Analytics, AI) at Coles

Damian Fasciani

Director Of Technology at Culture Amp (Writing my first book on Teams and Technology)

Anna Hickey

PR & Communications Specialist at Etsy

Nicholas Faiz

Technical Lead of Dynamic Content Services at News Corp Australia

Sam Wheeler

Account Manager | Inside Sales | ERP | Business Solutions | Cloud | SaaS | eCommerce | BI | CRM

Stanley Yang

Senior Software Engineer at Commonwealth Bank

Nathan Reese
Christian Porter

Group Executive General Manager, Corporate Strategy

Yasmin W.
Looking for colleagues of Chris Shelby at Company Inc?
Dana Posner
Marketing Website and Project Manager (2017-Present)/Marketing Coordinator (2014-2017)
Tim Fiorino
National Sales Manager