Mark Alexander's Email & Phone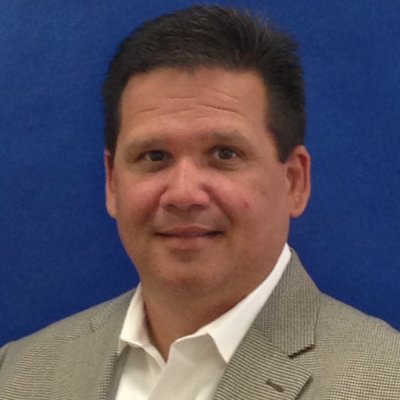 Mark Alexander
Unit Sales Manager @ PepsiCo - Pepsi Beverages Company
Mark Alexander Contact Details
Unit Sales Manager @ PepsiCo - Pepsi Beverages Company
Market Director @ Pepsi Beverages Company
Regional Sales Director @ Pepsi Beverages Company
A seasoned Sales Executive that manages both Sales and Operations for Pepsi Beverages Company in the Upstate SC Area. Currently manages the Anderson, S.C. location with 60+ employees generating over $30,000,000 in revenue per year. Very customer focused and detailed oriented. Strong employee relations. And has a passion to be Best in Class throughout daily operations.
Unit Sales
ContactOut is used by
76% of Fortune 500 companies
Similar Profiles to Mark Alexander
Tammie Lucas

Senior Process Specialist at Shell

Alexandre Bailon

Creative Design Executive

Raphael Paul B. Putong

Web Developer at MyBizNiche

Autumn Grace Ongsansoy

Campaign Support at FanTees

Noel Antonio

Software Engineer at B2BE

Daryll Aldwin Sales

Project Manager - Implementation Consultant at Concur

Valerie Peramide

Senior Marketing Manager at SM Development Corporation

Noel Bionson

Manufacturing Engineering Supervisor at Cebu Mitsumi, Inc.

Mica Milan

Technical Operations Governance Lead at Hewlett-Packard

Ryan Benemerito

Application Developer at IBM

Eric Libay

Senior Web Developer at Netwise Philippines

Jan Valencia
Teesha Bagtas

Recruitment Advisor at GHD

Paul Bahnisch
Jojo Seno

Business Development Manager at WESTEAM CORPORATION

Anne Charlotte Reyes

Manager, Training at PhilWeb Corporation

Jose Manuel F. Lagdameo

Founder/President at Kapserv

Christopher Asis

Back End Developer (.NET) at Isobar

Randy Mendoza

Hospital & Health Care Professional

Sophia Erasmo

Chief Marketing Officer at Starloop Studios & Starshot Software

July Sumillano

Assistant Manager - Business Development (HB6 Division of Q2 HR Solutions)

John Paul Jimenez

Lead Ui Ux Designer at Indra Philippines

Yvonne Soriano

ERP Implementation Consultant - NetSuite at Upaya - The Solution Inc.

Leandra Carla Herrera

Creator and Designer at Alahas by Carla Herrera

Reynante Bautista

Asst. Vice President at K.U.S Architectural Components, Inc.

James Dogelio

CFO at Creative & Technical Production Network, Inc.

Alfredo Gesmundo

Associate Channel Accounts Manager

ROY MONDOY

CONSTRUCTION MANAGER at EEI CORPORATION

Chrysler Batucan

Sales Director at Diebold Philippines, Inc.

Jack Bulfa

IT Systems and Infrastructure Manager

Stan Filonenko

Vice President - DevOps, Global Business & Technology Solutions at Prudential Financial

Aaron Evans

Test Automation Strategist

Chris Onan

Entrepreneur, Operator, and Investor

Conrad Cheeks

Senior Growth Marketer at GIG Car Share

Elyse Klein

Product Marketing Manager at Facebook

Liz Howard

Engineering manager and educator

Silvija Martincevic

Chief Commercial Officer at Affirm, Inc.

Jill Richards

Expertly Growing Businesses with Marketing + Strategerie

Jason Gibbins

Global Head of HR for Global Ventures at The Coca-Cola Company

Risa Borr

Delivering simple and effective HR solutions to help business leaders achieve their strategy.

Raymond Velez

Global Chief Technology Officer member Publicis.Sapient Executive leadership team

Craig Driscoll

General Partner at Highland Capital Partners

Anupam Shrivastava

Technical Lead, Senior SDE & Bar Raiser @ Amazon Web Services

Andrew Krowne

Venture Capital Professional

Caroline Castrillon

I'm a business & life coach helping people go from employee to entrepreneur

Benjamin Harvatine

MIT Engineer, 2016 Forbes 30 Under 30 in Healthcare

Max Palma

⭐️ Software Engineer Mobile & Web / Seeking Interesting Opportunities

Terry DTM

★ ★ ★ ★ ★ Experienced Keynote Speaker | Self Esteem Architect ✔Helping Professionals be exceptional Speakers ✔

Satya Nadella
Yasmin W.
Looking for colleagues of Chris Shelby at Company Inc?