Marc Friend's Email & Phone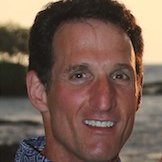 Marc Friend
Director @ Acsis, Inc.
Marc Friend Contact Details
Palo Alto, California, United States
Director @ Acsis, Inc.
Senior Advisor @ PubNub
General Partner @ Summit Partners
Experienced senior operating executive and venture investor in technology businesses. Ideal partner for technology company CEOs - 20 years in finance, operations, marketing and venture investing, including executive roles in software and General Partner experience at Summit Partners and U.S. Venture Partners. Focus on early and growth stage technology companies. Broad operating experience with focus on financial
ContactOut is used by recruiters at 76% of the Fortune 500 companies
Similar Profiles to Marc Friend
Lydia Varelli

HR Business Partner at Puratos nv

Sibrecht Minjauw

Senior Data Engineer at ErgaTEL

Jan Gythiel

Production & Purchase Manager at Polypreen België NV

Ellen Saeys
Anton Janssens

Director Entreprises and Real Estate Finance in Brussels

Ive Callaert
Cihan Kranda

CEO at Netcom Solutions and founder of Watt solutions, Printmatics and Mobile Fixer.

Dominique Marinus

Communication Manager chez Snecma Brussels

Volkert Vananderoye

Service Desk Support Engineer / Roll-Out / Migrate level 1 & 2 at Nilort Technologies IT Group

Gerda Haegemans

Zoekt ... onderhoudstechnicus allround

Tristan De Backer

Network Engineer at Dimension Data

Xavier Di Giamberardino

Compliance Product Manager at SWIFT

Kamerman, Martijn

Sales Director at BE Networks NV

Pieter-Jan Vandevelde

Group M&A Manager at Bekaert

Dries Coucke
Rudi Stegen

Global Logistics Director

Pavlina Chopova-Leprêtre

Associate Lawyer at Mayer Brown

Laurence De Prins

International Project Manager at Proxistore

Evelyne Soenen

Junior Consulting Actuary bij Towers Watson

Karen Peeters

General Manager Omni-Channel Management at Toyota Motor Europe

Grondelaers Lize

MRP Pringles at Kellogg Company

Pieter Nijs

Java Developer at SOLAR-IT

Svetlana Bykanova

Quality Compliance Director EMEA – Baxter World Trade Corporation

Marion Gautier

Marketing Communications Manager ASEAN

Gregori GHITTI

IT Director, Scrum Master, PRINCE2, ITIL

Malcolm Bowden

President, Global Solutions at GS1: President, GS1 Data Excellence Inc.

Adriaan Buys

Boarding agent bij S-5 Agency World NV Antwerp

Anneleen Klaps
kris nijns
Terry DTM

★ ★ ★ ★ ★ Experienced Keynote Speaker | Self Esteem Architect ✔Helping Professionals be exceptional Speakers ✔

Michael Whitehead

DevOps Engineer at EMS Software

Ilias T.
Debbie Chen

Software Engineer at Pivotal Labs

Audrey Liu

Senior Software Engineer at Google

Mammad Hiring]

VP Engineering, Data Platform

Samit Hirawat

Chief Medical Officer at Bristol-Myers Squibb

Andrew Slatter

Finance & Agribusiness Executive

Anna Yum

Digital Marketing Strategy | Paid Media | Growth Marketing | Customer Acquisition | E-commerce | Demand Generation

steve lee

Deputy Chief Executive Officer at IHiS (Integrated Health Information Systems)

Deepak Singla

Senior Java Developer at Barclays Bank Plc, Manchester

Yohan Fernando

Senior Manager, Cloud Engineering at Pearson

Henry Lin

Research Scientist, Core Data Science at Facebook

Susie Donaldson

European Marketing Director at Canon EMEA

Serhiy Yarovyy

Java developer at Intellias

Barry Zwarenstein
Filippo Licini

Web Developer using PHP Symfony, Laravel and AngularJS. I like contemporary art, electronic music, travel and good food

Michael Herz

Sales Manager at J. & N. HERZ LIMITED (07565648366)

Paul Meehan
Yasmin W.
Looking for colleagues of Chris Shelby at Company Inc?