Marc Downes's Email & Phone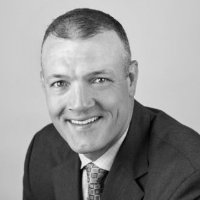 Marc Downes
Coach @ Fairfield University
Marc Downes Contact Details
Greater New York City Area
Partner @ Benissimo
Coach @ Fairfield Rugby Club
A & O Levels Now GCSE's @ Emmbrook
Interested in SAAS, Salesforce.com, Oracle Global ERP, FUSION, WORKDAY, MULESOFT Connectivity Currently manage a Solution Architect Practice that provides Oracle R12 expertise. Globalization areas include Europe, ASPAC and Latin America. Partner/Investor in SAAS based consulting company - Benissimo. Solving Integration in this new cool disruptive paradigm shift. Specialties: Market Making, Globalization, Corporate Compliance, IFRS, SAAS and Cloud
ContactOut is used by
76% of Fortune 500 companies
Similar Profiles to Marc Downes
Scott Hartman

Founder Hartman Investments, LLC and Asset Manager

Sharon Yi

China Marketing Manager, Research Square

Rick Langella
Fred Aguilar, M.D.

Houston Plastic Surgeon at E. Fred Aguilar, MD, PA

Blu Hulsey

VIce President of Government and Regulatory Affairs

Celina Kirschner

Senior Executive Recruiter at Amazon

Randy Richmond

Director of Sales- Cooking Products at Electrolux North America

Nina Grove

International Regulatory Affairs at Abbvie

Gardner Rees

Senior Managing Director at Greystar

Pamela Pantos

Executive Director at Newport Music Festival

Ted King

Senior Producer at Granaroli Design and Entertainment

Denise Farrell

Senior Account Manager at Cvent, Inc.

Sophia Cicilioni

Sales Director at Waterline square

Samy Hamdouche

Entrepreneur and Investor

Amy Crawford
Ben Gay III

Salesman/Speaker/Sales Trainer @ "The Closers"/Coach/Consultant

Susie Murphy

Oncology Field Sales Manager, Eli Lilly Oncology, Syneos Health, Commercial Solutions

Jennifer Stone

Senior Talent Acquisition Consultant at Randstad

Julie Wirth

Realtor/Broker GRI at Keller Williams SouthPark

Marci Grossman

Senior communication executive and brand strategist with more than 20 years of experience

Ken Tippie, CMP

Sales Manager at Los Angeles Marriott Burbank Airport Hotel

Michael Lyne

Sr. Manager, Digital Product Management

Jason Armstrong

Podiatric Physician and Surgeon at Foot and Ankle Centers of North Houston

Andy Ivanov

Software Engineer at Microsoft

Troy Myers

Recruiter for Phalen Leadership Academies and Summer Advantage, USA

Jeff Lang

Sales Consultant at Cayenne Medical

Monica Cravotta

Marketer. Speaker. Social Change Agent.

Michael McCracken

Senior Director - End User Solutions at SHI International Corp.

Terry DTM

★ ★ ★ ★ ★ Experienced Keynote Speaker | Self Esteem Architect ✔Helping Professionals be exceptional Speakers ✔

Muhammad Tasleem

Java Architect and Senior Developer

Haitham Hazani

Treasury Media Viewer Modal

Abdullah Alswaha

Minister at Ministry of Communications and Information Technology of Saudi Arabia

Alexandru-Valentin Pavelescu

DevOps Engineer at Zenitech

Livia Lastun
Ruxandra Mustacel

Java Developer at Ingenio Software

George-Valentin Marin

.Net Enterprise Software Engineer

Bogdan Matragociu

Software Engineer at Deutsche Bank

Dragos Ivanov
Raul Popa

CEO, Co-founder & Data Scientist at TypingDNA

Stancu Adrian

System Engineer (Linux/Virtualization)

Simona Pop
Stefan Radu

Infrastructure Developer | IT Specialist

Vlad Dascalu

Chief Executive Officer at Beetux Software

Mihai Florin Țaran

Software Developer at PayU Romania

Remus Sinorchian
Florin Diaconeasa
Ionut Pistol

Front end developer at Deutsche Bank

Yasmin W.