Lindsey Brooks's Email & Phone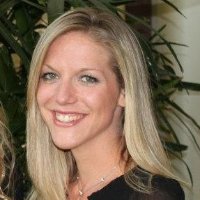 Lindsey Brooks
Executive Recruiter @ The Intersect Group
Lindsey Brooks Contact Details
Experience • Assimilating and organizing large volumes of information • Creating and distributing marketing tools • Building relationships and organizing teams effectively • Managing and maintaining sensitive information in a secure manner • Event planning for both large (300+) and small events • Exceptional customer service skills • Vast experience with direct sales, marketing and public relations
ContactOut is used by
76% of Fortune 500 companies
Similar Profiles to Lindsey Brooks
Samuel Buchanan

L2 IT Desktop Support Specialist at Alstom/GE Power

Gary Turner

Customer Experience Manager at Assurant Solutions

Ryan Davies
Jessica Marks
Meghan Weaver

Technical Recruiter at The Computer Merchant

Bruce Reichert

Chief Technology Officer at Tenaris Coiled Tubes

David Prince

President at Prince Management, LLC

Eric Miller
Dan McGinn

Director, Enterprise Information Management at PetSmart

Elias Zambrano

Human Resources Manager at Mortimer B. Zuckerman Mind Brain Behavior Institute, Columbia University

Tiffany Delworth

North America Sales & Services at Red Hat

Fidelma Farinas

International Key Accounts Executive at Knighthead Annuity

Sean Chadwick

Service Deli Category Merchandiser at Ahold USA

Bruce Hart

Managing Director at Vedura Residential

Stacee Gadea

General Manager | Courtyard Marriott Kalamazoo

Scott Hughes

Webmaster at OnlineBookClub.org

Ted Robison - "Mr. Link-Me-In"

LinkedIn Coach | LinkedIn Advisor | LinkedIn Expert | LinkedIn Keynote Speaker | Raising your Brand & Visibility

Isabel Nassief
Barry Morofsky

Account Executive at GreenBox Loans

Brian Munroe

Senior Vice President, Government Affairs at Endo Pharmaceuticals

Manny Rodriguez

Market Manager at United Global Technologies

Tim ONeil

Business Development at James Hardie Building Products

Rob Steiner
John Anderson

Park Central San Francisco

Melissa Taylor

Director of Innovation, Senior Services, Providence Health

Bob Marshall

Medical Devices Professional

Robert Rodriguez

Director, Training & Development at Live Nation Entertainment

Kim Schulz

District Manager at rue21

Jon Nies

Enhancing process optimization through custom configured mobile applications.

Joshua Harrell

Chief Growth Officer in the Travel Industry

Erik Hjortshoj

Executive Technology and Product Development Advisor

Jeff Hurley
Inyang Akpan

Director -- Managing Midcore & Hardcore Portfolio at Tilting Point

Ron Buell

VP of Software at PAX Labs, Inc. And we are hiring!

Nilesh Dosooye

Chief Software Architect, Sparefoot

Candice Tang

Recruiting for great Data Scientists & Data Engineers

Peter Hauser

Co Founder at Carfit Corp.

Faisal Mushtaq

SVP & General Manager, Clinical Networks & Health Sciences at Change Healthcare

Shilpa Vir

Group Product Manager at eBay

Satya Mallick

Interim CEO at OpenCV.org

Jaime Espinosa

Product Manager for AI/ML Platform

Jaume Mora

Ui & Ux Lead at Blind Squirrel Games

Bill Potter
George Zhang

Sr Research Manager at Uber | ex Google, Intel, Lenovo

Spencer Korn

Enterprise Field Sales at Salesforce

Edward Chenard

Data and Digital Transformation, Personalization, Chief Data Officer

Tiffany Kamani

Helping people find their dream job!

Kristoffer Nelson

Media, Data & Blockchain Executive

Terry DTM

★ ★ ★ ★ ★ Experienced Keynote Speaker | Self Esteem Architect ✔Helping Professionals be exceptional Speakers ✔

Yasmin W.
Looking for colleagues of Chris Shelby at Company Inc?