Laurel Soriano, PE's Email & Phone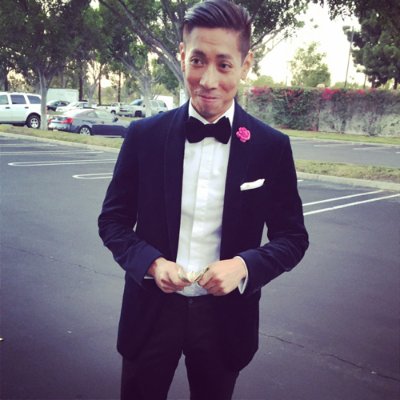 Laurel Soriano, PE
Project Manager @ City of Los Angeles
Laurel Soriano, PE Contact Details
Project Manager @ City of Los Angeles
Resident Engineer @ City of Los Angeles
Transportation Engineer @ Caltrans
College Preparatory, College/University Preparatory and Advanced High School/Secondary Diploma Program @ Daniel Murphy
Civil Engineer with substantial experience in the fields of transportation, construction, and environmental projects. Experience working with local & state agencies in southern California on engineering design, project development, and management. Specialties: Project Management Construction Management, Traffic Signal Coordination, and Hazardous Waste Studies.
Project Manager @ *Prepared and reviewed funding requests through MTA's $25 million in Prop C
ContactOut is used by recruiters at 76% of the Fortune 500 companies
Similar Profiles to Laurel Soriano, PE
Quercia Anne-Charlotte

Project leader en The Boston Consulting Group (BCG)

Carmen Gonzalez

Gerente General en Hoteles Charleston SAS

Ricardo Guerrero

Director GC Research & Hashtagbox

Helena Camargo Williamson

IP Partner at Posse Herrera Ruiz

Natalia Mejia

Analista de mercadeo en Estratégico digital

Adriana Salcedo

Directora de Comunicaciones, Mercadeo y Comercial

Juliana Osorio

Senior Marketing Manager at TELUS | MBA

XIMENA BELTRAN GARCIA

Directora Categoría Ropa y Lencería Bebé - Almacenes Máximo Pepeganga

Juan Lopera

Founder, cocreator and promotor of TOMi.Digital, the most amazing EdTech device for teachers

Bryan Valdir Buitrago Quiroga

General Manager en Cerca Technology

Yanan Shangguan

Operations Director at MSX International China

Dave Engen

Director Supply Chain, APJ at Microsoft

Freya Chan

Compliance Officer at Sumitomo Mitsui

Shuai Wang
Andrew Luo

IP Attorney at General Motors

Skylar Liu

Investment Director at Baidu, Inc.

Qinwen Zheng

Trading Strategy Developer — 古木投资

Ming-hua Zhao

China sales director - Heraeus Noblelight

Chris Pok

Shopkeeper at KrisShop Pte Ltd

Cliff Sheng

Partner at McKinsey & Company

Markus Lesterl

Projekt Manager Globaler Innovations Projekte Berndorf Band GesmbH

Emily Wu

Senior Manager at Starwood Recruitment Center, Hainan

Gene Kwok

Director, Business Development and China Program at Philips Healthcare

Liming Xu

Graphics Driver Engineer — ARM

Vincent Gu
Julia Ritchie

Merchandising Manager + Brand Manager for Arise Collective at Motion Global Limited

Jian wen Chi

Digital Experience Strategy and Design Lead

Sam Xiao

Senior Engineering Manager at SAP

Boulay Dominique

Asia Quality, Development & Sourcing Manager at LONGCHAMP

Giacomo Carminati

Gucci Greater China Chief Financial Officer at Gucci

Terry DTM

★ ★ ★ ★ ★ Experienced Keynote Speaker | Self Esteem Architect ✔Helping Professionals be exceptional Speakers ✔

Charles Bastian

Experienced Fixer - CEH, CHFI, CISA, CISM, CISSP

Chetan Mishra

Software Engineer in ML/Algos at Instabase

Sarah Jansen

Chief Information Officer at Thrivent Financial

Yang Bai

Software Engineer at Microsoft

Tony Vongprachanh
Jody Gould

Biologicals, Regulatory Affairs

Nate Kibler

Senior Software Engineering Manager at Google

Jamshed Rahman

Senior Software Engineer Lead at Twitter

Jared Wood

Software Engineer, Level 5, Autonomous Vehicle Division

Michael Flood

CoFounder, Gameplay Designer and Programmer at Contigo Games

Tod Smeal

Chief Scientific Officer of Cancer Biology, Oncology Drug Discovery

Sixian Hong

Software Engineer at Google

Pierre Oucif

Tech Lead chez Galeries Lafayette

Mehdi Romdhane

Consultant en Risk Management & Sécurité de l'Information chez Solucom

Jérôme Debruyne

Account Manager Data Protection & Performance l Grand Sud

Vincent Roma

Big Data Engineer @ Capgemini

Vincent Mefflet

Supporting companies improve their strategy and commercial performance.

Firas Gabsi

Développeur Java senior chez Groupe AGRICA

Yasmin W.
Looking for colleagues of Chris Shelby at Company Inc?