Jennifer Arroyo's Email & Phone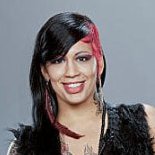 Jennifer Arroyo
Sales Development Manager @ nTopology inc.
Jennifer Arroyo Contact Details
- On May 2015 began working as an Account Executive for Stack Overflow. - Formerly the Inside Sales Manager at MakerBot. I built out the Team and drove the sales team to meet and exceed goals, provide consistent coaching and help bring new strategies into play. - Former Bassist of platinum selling band Kittie. Touring since the
ContactOut is used by
76% of Fortune 500 companies
Similar Profiles to Jennifer Arroyo
Kate Guo

-- LED Lighting Specifier

Amanda Le

Director of Ad Operations

Carole Green

Settlement Processor at Courtesy Title & Escrow Corp.

Claire Merris

Director Clinical Stability & Release testing

Ana Janschek

Senior Transfer Pricing Specialist at PVH Europe

Alex Goister

IT Relationship Manager at BNP Paribas Fortis

Dardan Blaku

Application Development Analyst at Fannie Mae

Jose Perez

Director Tecnico / Director General en INMAREPRO, S.L.

Alicia Sowah
Jean-Claude Michel

Directeur Associé - DistriSoft SARL

Henrik Christoffersen

Principal consultant | Dynamics 365 | Retail | ERP | SALES| POWERBI | international implementations

Ahmad Tabbaa

Founder and Chairman at (AVALON Pharma). Middle East Pharmaceutical Industies Co. LTD (Saudi Arabia )

OSCAR CASTILLO

Iberian Business & Project Development Manager at OPDE

Alain Enault
Antonio Luca

Software Engineer, Teacher

Season Fung
Andrew Stanley

Vice President, APAC at TransPerfect

Sanjay Borah

Market Research ➥Demand Generation ♻ Strategy | Promotions | Lead Generation & Campaign Management

Ata Mufti

IT Architect at UnitedHealth Group

Norman Akita

Senior Software Engineer at Motorola Solutions

SUBODH BHARGAVA

Independent Director Chairman at Tata Communications Ltd and Wartsila India Ltd

Nhi Trinh

Solution Architect Orange Business Services

Tony Kaye
Samuel Tan
Olivier ROBERT

Vice Président et fondateur du groupe BIG SUCCESS France (DIGILOWCOST,TVLOWCOST,LOWCOST MÉDIA)

Arun Mathur

Chief Information Officer at Neuberg Diagnostics

Andy Porter

Operations Director - Medirest at Compass Group UK & Ireland

Nerses Goelian

Chief of Staff to the head of IT Risk Management and Cybersecurity at BNP Paribas

Maxim Semenov
Robert Bronson

Commercial Manager at Suzano Pulp and Paper America, Inc.

Terry DTM

★ ★ ★ ★ ★ Experienced Keynote Speaker | Self Esteem Architect ✔Helping Professionals be exceptional Speakers ✔

Dimo Trifonov
Anil Kumar

Architecture Strategy at WalmartLabs

Pranesha Bunsee

Software Engineer at Camerican International

Mark Hopwood

Director, Technical Services UK and Ireland at Vue Entertainment

Michael Moore
Ernan Dai
Sophie Bai

Consultant at The Boston Consulting Group

Brenda Lubragge

Director of Marketing at Sipp® Sparkling Organics

Alexander Vasilevskiy

Engineering Director at Zuora

Brian Hirst

Senior DevOps Engineer at Barracuda Networks, SignNow Division

Niels Boon

Chief Financial and Operating Officer at Ada Health

Mohan Dhar

Software Engineer at Goldman Sachs

Baxter Denney

CMO, advisor and public speaker.

Jeff Spiegel

SVP & Chief Marketing Officer at KinderCare

Chris Hall

Group CTO at Root Capital LLP

Gregor Stewart

Vice President, Data Science at Medallia

Chris Jacobs

Senior DevOps Engineer at Cylance Inc.

Vladyslav Gnatiuk

Software Engineer at Liquidnet

Yasmin W.
Looking for colleagues of Chris Shelby at Company Inc?