Graeme Hyland's Email & Phone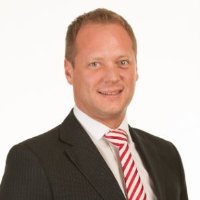 Graeme Hyland
Managing Consultant @ IDEX Consulting Ltd
Graeme Hyland Contact Details
Manchester, United Kingdom
Managing Consultant @ IDEX Consulting Ltd
Team Leader @ Katie Bard
@ North Leamington School
I provide talent management and attraction within Financial Planning, Employee Benefits and Investments across the North West & Yorkshire at IDEX Consulting. Specialties: Financial Planning, Wealth Management, Investment Management, Paraplanning, Actuarial, Employee Benefits and Pensions, Sales Support, Compliance, Search and Retained Appointments, Talent Acquisition, Business consultancy and campaigns.
Managing Consultant @ IDEX Consulting specialises in providing talent attraction
ContactOut is used by
76% of Fortune 500 companies
Similar Profiles to Graeme Hyland
Emilio M.B.A.

Global Operations Executive & Management Consultant

Ryota Hamamoto

Sr. Manager of Consulting Services, Esri Japan Corporation

Ken Doan

Regional Sales Manager at Genie – a Terex brand

Robi Ruane

Director, Catering & Conference Services at Fairmont Hotels & Resorts

Vigneshwara Upadhyaya

Staff Engineer - Hardware at Aruba Networks (a HPE Company)

Dale Scarborough
Jim Byun

Corporate FP&A Professional with PE/VC Background

Susan Town

Consultant at WhiteCloud Analytics

Dr Mittal
Megan Latour

Marketing & Communications Manager

HaiGang Feng
Jenessa Connor

Freelance Writer & Certified Personal Trainer

Elizabeth Reeder

Communication and Marketing Director

Maggie Ring

Marketing Manager, Lead Generation and Digital Marketing at SpecialtyCare

Stu MacLennan

Managing Director, U.S.A., Specialized Bicycles

Rulon Nielsen

Construction Management Services Director at BYU-Idaho

Austin Reale

Lending Agent at Victory Credit and Funding Solutions

Nimai Kanazawa

Entertainer, Magician, and Actor

Serene Huynh-Metson

Business Manager & Interior Design Consultant at BoConcept UK

Lars Opedal

Sales director at Innovit AS

Meghan Collopy

Kindergarten Teacher at Springfield Public School District

Peri Drake

Executive Sales Consultant at Bayer HealthCare Pharmaceuticals, Inc.

Chris Christner

Director, Marketing Communicaitons at Patton Electronics

Cheryl Starybrat

Manager- Revenue Management and Client Services

Holger Ziehr

Senior Manager Global Quality Assurance, Qualified Person bei STADA

Rainer Harstrick

Senior oncology sales representative at Novartis Pharmaceuticals

Shimpei Matsuura
Sam Mesica
Subas Chhatkuli

Principal Engineer at PASCO Corporation

Emma Digby

Senior Consultant - Marketing within Travel, Leisure & Hospitality - Salt Recruitment

Nicola McClafferty

Investor at Draper Esprit

Elcin Seckin
Tony Hunt

Sales and Lettings Manager at Taylor Made Uk Ltd

Sara Bell
Ashleigh - Jade Warwick

IT Sourcing Specialist - BAE Systems

Pawel Lewicki

Lead DevOps Engineer at Defra

Jason Wong

Co-Founder at Kandidate.com

Kevin Gage

CIO & Head of Operations, Senior Managing Director at Mizuho International

Shakir Mohamed

Research Scientist at DeepMind

Andrew Needham
Barry Frost
Adrian Murphy

Chief Executive Officer at Blue Group

Derin Cag

Founder & Editor-in-Chief at Richtopia

Kerry Dorfer
Tigran Mnatsakanyan

java | scala | cloud | k8s | devops | startups

Leo Nelson

Marketing & Digital Director at Sytner Car Supermarket Division

Sarah McVittie
Terry DTM

★ ★ ★ ★ ★ Experienced Keynote Speaker | Self Esteem Architect ✔Helping Professionals be exceptional Speakers ✔

Yasmin W.