David Radcliffe's Email & Phone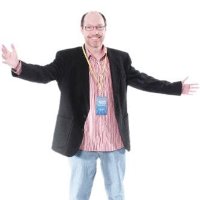 David Radcliffe
Group Vice President, Real Estate and Workplace Services @ PeopleSoft
David Radcliffe Contact Details
Group Vice President, Real Estate and Workplace Services @
PeopleSoft
B.Eng @ Carleton University
ContactOut is used by
76% of Fortune 500 companies
Similar Profiles to David Radcliffe
Bob Carroll

Owner at BBQ Outfitters Inc.

Edward Spencer-Churchill

Chairman at Vanderbilt Homes Ltd

Anthony Birbilis

Managing Director at Blackstair Group

Calen Wooten
Jake Tanis

Deputy General Manager Timac Agro USA

Kikuchi Yukimi

Marketing Specialist, Program Marketing, Marketing at SAP

Hongxiang T.

Design Lead at Plus65 Interactive

Aloka Guha

Former Sr. Vice President- Programming, Sony Pictures Networks India

Dat Le

Devops, platform architect, server admin and network admin challenge seeker.

John Kennedy

Managing Director, Jefferies LLC

Jim Gates

Senior Mortgage Loan Officer at First Home Bank

Michael Garner

VP and Chief Diversity Officer at State of NY Metropolitan Transportation Authority

Jerry Trepanier

Sr. Principal Engineer - EE at Stryker Medical

Danielle Bly

Director Credit & Collections Strategy and Operations at WEC Energy Group

Ben Harries

Head of Events & Operations at European Professional Club Rugby (EPCR)

Lisel Kraus
Dan Cherill

Information Systems Director at Canfield Scientific

Iker Barrón

Managing Director at Portocolom Asesores EAFI

Tressie Hird

Woodford Reserve Distillery Logistics/TTB Supervisor

Jana Pravdová

Customer care service ve společnosti Merck

Lynn Hughes

SAP Functional Analyst at Target Corporation

Rich Nascimento

IAC Group - Account Manager

Chitra K.

COO, SaaS enthusiast, making impact in student safety

Jeff Beach

Lead Developer at Dock411

Michael ChFC

Principal, Oxford Risk Management Group

Tayler Whittler

Senior Consulting Analyst at Accenture

Valerie Andalaft

Marketing Strategy; Relationship Marketing; Consumer Insights; Marketing Ops Executive at Consumer Goods and Pharmaceutical

Miroljub Boskovic
Gary Ingram

Information Services Director at Dahlin Group

Justin Lott

Vice President at Lott Brothers Construction Company

Terry DTM

★ ★ ★ ★ ★ Experienced Keynote Speaker | Self Esteem Architect ✔Helping Professionals be exceptional Speakers ✔

Graham Smith

Group Marketing Director at Kingfisher plc

John Saunders

President & CEO at FleishmanHillard

Sheila Chickene

Vice President Operations - Dispersions, Resins, & Formulation Additives

Clyde III

Incoming Software Engineering Intern at MongoDB (Summer 2018)

Eduard Pliushkin

Web Developer at Starcoders

Reuven Moskowitz

#law and #technology. Entrepreneur at ❤️. @litify

Kevin Tran

Data Scientist at IBM Watson Health

Zoe Snape

Software developer looking to try new things and make the world a better place

Frank Schouten

Developer at Info Support

William Donnelly

Chief Financial Officer at LendUp

Shuwei CFA

Algo Trading Quant/Developer at J.P. Morgan

Amani Turminini

Senior Account Executive at Cisco Meraki

zhiyong zhan

Senior Sensor Characterization Engineer at OmniVision Technologies, Inc.

Ben Gordon

IT Service Delivery Manager

Teresa Overskei

Digital media and consumer internet operations and strategy

Ash Carter

25th Secretary of Defense

Rohit Nambiar

Software Engineer at Adobe Systems

Yashwant Vijayakumar

Senior Backend Engineer at Ridecell

Yasmin W.
Looking for colleagues of Chris Shelby at Company Inc?