David Hagar's Email & Phone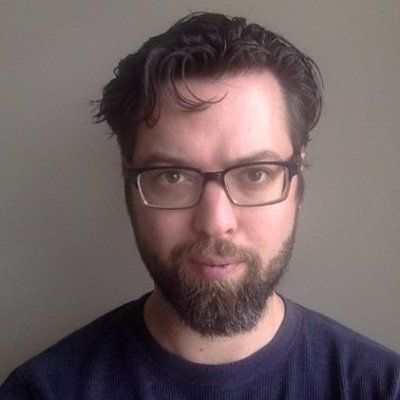 David Hagar
Senior Engineering Manager @ Twitter
David Hagar Contact Details
Senior Engineering Manager @
Twitter
Software development manager with 12 years of industry experience in bridging the gap between business and technology stakeholders. Keenly adept at directing software development teams towards the successful achievement of company goals without sacrificing a fun and motivating environment. Holds an expert knowledge of search and discovery, digital media, e-commerce, and software as a service. Specialties: NoSQL,
ContactOut is used by
76% of Fortune 500 companies
Similar Profiles to David Hagar
Josiah Ritchie

Platform and Infrastructure Developer

Sahana Barade

Data Scientist and Analytics Engineer, Machine Leaning, Big Data Hadoop, Spark Developer | Creating Value from Data

Charlie Murphy

Account Executive at Laughlin Constable

Jeff Hooper

Sr Director Engineering & Ops at T-Mobile

Jason DeVane

Citrus Grower at D&M Landclearing Inc./DeVane Harvesting Inc.Citrus Nursery Grower at Sawmill Citrus Nursery LLC

Daryl W. Johnson

Construction Management and Acquisitions Advisor

Karen Gnehm

Human Resources/Marketing Manager at Armistead Mechanical, Inc.

Patty Roach

Community Relations Director at Pacifica Senior Living

Michael Heyn

Business Unit Director NOMAD

Monty Owens, MN, PMHNP-BC

Psychiatric Nurse Practitioner at Mindful Therapy Group

Kristen Kish

Corporate Communications, Learning & Development, Executive Coaching

Nicholas Ndiege

Process & Application Engineer at aveni

Robert Dixon

Personal Injury Lawyer at Law Offices of Robert Dixon

Richard McCaffrey

Sr. Mgr, Talent Solutions - MBA

Craig Bencsics

Research Scientist at DFCI

John Nocera

Chief Financial Officer - American Veterinary Medical Association

Ryan S. Sultan M.D.

Columbia University College of Physicians and Surgeons

Ric Rojas
Dana Nigro

managing editor, WineSpectator.com; senior editor, Wine Spectator

Kathleen Hoernlein

Associate Principal Software Engineer at Harris Corporation

Sujata Bopardikar

Sr. Engineering Project Manager at Apple

Eric Schossow, P.E

Civil Engineer at Davido Consulting Group, Inc.

Mark Kirby

Art Director at FortyFour

Eleanor Cummins

Communications for CSNE at University of Washington

Sarah Tessmer

Sales Associate at maurices

Adam Boyd

Security Specialist (SFPC, SPSC, Sec+), newly adjudicated TS/SCI (6/2018), currently considering new opportunities.

Ingrid SHRM-CP

Corporate Benefits Coordinator at CompX Security Products

Eric Saper

Computer Software Professional

Gonzalo Jorge

Principal Technology Manager at Sabre Corporation

Andy Williams

Global IT Services Manager at Konica Minolta Marketing Services

Richard Barham
Simon Frost

Head of EMEA Media Marketing | Executive business creator and digital transformation accelerator in TMT | Speaker

Daniel Jacobs

Group IT Director at jardinemotors.co.uk

Lawrence Owusu

Senior Java Developer [ Contractor] at UniCredit Markets & Investment Banking

Yuriy Shaulko
Rob Sansom

Managing Director UK at STRAMMER

Selim Bedrani

Regional Sales Director EMEA South & Africa

Andy Higgs

Vice President of Event Products at Integrate

Brian Pressey

Customer Experience, Insight & CRM Director | CX and CRM transformation born out of insight that demands action

Colin Duc

Partner & Co-Founder, Generation Investment Management

Azeem Aleem

Vice President Cyber Security Consulting at Global NTT

Chris Vezey
Giles Morgan

Associate Partner | Transaction Advisory Technology M&A at EY & GICC Innovation Lead at UN Women

Martin Bolsover
Rory McDermott

Founder @ uniQua. A transition coaching and talent acquisition expert working with leaders and high potential talent.

Chris Hoskin

VP Marketing at Unmade Ltd

Mike Ilin
Terry DTM

★ ★ ★ ★ ★ Experienced Keynote Speaker | Self Esteem Architect ✔Helping Professionals be exceptional Speakers ✔

Yasmin W.
Looking for colleagues of Chris Shelby at Company Inc?