Daniel Halbert's Email & Phone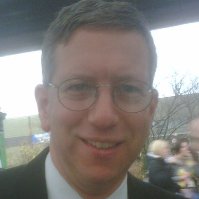 Daniel Halbert
Senior Manager - Procurement @ Abbott
Daniel Halbert Contact Details
Greater Minneapolis-St. Paul Area
Senior Manager - Procurement @ Abbott
Global Category Leader @ SUEZ - Water Technologies & Solutions
Principal @ Dan Halbert & Associates LLC
BS, Chemical Engineering @ Massachusetts Institute of Technology
Results oriented Sourcing and Operations Leader. Expertise in global sourcing of medical devices and pharmaceuticals with technical background in product and process development. Capable of translating complex business issues into practical programs, building cross-functional and cross-cultural teams, and driving high impact results. Creative, energetic and versatile. Outstanding writer and presenter. Specialties: Strategic sourcing, alliance management, medical devices,
ContactOut is used by recruiters at 30% of the Fortune 500 companies
Similar Profiles to Daniel Halbert
Richard Lopez
Steve Morelli

Editor-in-Chief at InsuranceNewsNet

Anu Sharma

Rheumatologist at Center for Rheumatic Diseases and Osteoporosis

Masud Khan

Senior Product Manager @ Fannie Mae

Robb Dilger

General Manager at Flagship Facility Services, Inc.

Loren Benson

Design & Construction Consulting

Ilia Barabadze

Securitization Analyst at JPMorgan Chase

Jordan Herbert

Co-Founder & COO at IndepenDENT Dental Solutions

Tyler Meseck

Student at University of Alabama

A.J. Verunac

Territory Sales Manager at Given Imaging Inc.

Dean Ramsay

Principal Infrastructure Delivery Specialist at DHL Information Services (Americas), Inc.

Sarah Hanson

Research Analyst II at California Department of Food and Agriculture, Office of Farm to Fork

Marius Heislitz

Owner / CEO at Heislitz Professional Search

Gary Boesel

Owner, Alpine CARSTAR Auto Body, Jordan Road CARSTAR Collision

William Wilson, SE LEED AP

Senior Project Manager at Shales McNutt Construction

Vera Buris

Senior Manager, Global Safety and Regulatory Sciences at Biogen

Timothy Caskey

Director Enterprise Architecture at Penn National Insurance

Rubi Bueno
Daniel Shabra

Sales Consultant - HCM at Oracle

Alnoor Dhanani
Lauren Stasie

Sales Proposal Specialist at Revitas

Meta Winn

Executive Personal Assistant/Office Manager

Marta Martinez-Hargis

Senior HR Manager at The Integer Group

Jessica Nelson

Office Assistant at Mojave Electric

Brian CPA

CFO at Hirotec America, Inc

Martin Polar

User Experience developer at Audrey, Grace & Izzy

Marilou Terpenning

Adjunct Faculty at John Wayne Cancer Institute

Arthur Butler

Enterprise Storage & Backup/Recovery Engineer at Sanofi-Aventis

Terry DTM

★ ★ ★ ★ ★ Experienced Keynote Speaker | Self Esteem Architect ✔Helping Professionals be exceptional Speakers ✔

Benjamin Kalman
Jens Düing

Senior Partner at Frog Capital Ltd

Nina Martin

Financial Software Developer at Bloomberg LP

Hiral Naik
Gurb Sahota

Silicon Validation Engineer at Microsoft

Marc Pedro

Sr. Director of Software Engineering

Mujib Adem

Sr. Software Engineer at UnitedHealth Group

TJ Gilbrough

Software Engineer at Facebook

Oleg Gumennyi

Java Developer at DataArt

Mike Nohaile

Senior Vice President of Strategy, Commercialization and Innovation at Amgen

Rob Sylvester

Sr. Machine Learning Engineer at LogMeIn

Arthur Kimpe
Richard Kuiper

Cross-functional Team Lead & Senior Android Developer at Yoti Ltd

Tim Vaughn

President and Chief Operating Officer at BlueChoice HealthPlan of South Carolina

Scott Ebersole

Sr Account Executive at Cloudera

Brian Cantoni

Software Engineering Leader | Product and infrastructure engineering | Assemble and lead globally distributed teams

Linda Callarman
Greg Michelini

CIO - Boots (UK and Ireland)

Yasmin W.