Chris Stecklein's Email & Phone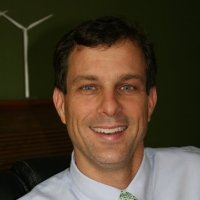 Chris Stecklein
Sr. Engineer - Resource Adequacy @ Electric Reliability Council of Texas
Chris Stecklein Contact Details
Sr. Engineer - Resource Adequacy @ Electric Reliability Council of Texas
Sr. Director - Power Marketing & Origination @ E.ON Climate & Renewables North America
Bachelors of Science, Mechanical Engineering @ Kansas State University
Experienced power industry professional with over 20 years experience in power marketing, business origination, project development, acquisitions and divestitures, long-term complex structured transactions and system planning. Recognized for ability to see the broader business opportunity while mastering important details. Entrepreneurial team player with proven ability to achieve goals in power marketing, deal origination and project development. Specialties:
ContactOut is used by
76% of Fortune 500 companies
Similar Profiles to Chris Stecklein
Nathan Little

Software Developer at Nebraska State Patrol

Zach Bronis

Technical Support at ScanSource

Theresa Rae

Service Parts Planning Analyst at Lenovo

David Windhorn

Inside Sales Specialist at Innovative Lighting Solutions, LLC

Deborah Hoover

Vice President for Administration & Chief Human Resources Officer at The Urban Institute

Bennie Corbett

Credit Manager at Universal Furniture International, Inc.

Shannon Trent

Senior Accounting Specialist at REHAU

Susan Bowen-Cressman

Owner at Simply Yoga, LLC

Paul D. Hipworth

AVEDA Salon Owner, former Accounting Professional

Chris Bane, S.E.

Senior Project Engineer at FBA Inc., Structural Engineers

Matt Hintsa

Digital Media and Special Projects Coordinator at Harvard University

Debby Brown

Owner, Deborah Brown & Associates

Marcus Wiedenhoeft

Director Design at Interface, Inc.

Ashley Kollme
Marissa Elizondo Lozano

Student at Northeastern University

Madhu Betukuri

Senior Technical Program Manager, Salesforce at Amazon

Julianne Ceruti
Ashley D.C.

Associate Chiropractor at Squires Family Care Chiropractic

Amy Tillery

Data Analyst at Seton Family of Hospitals

Andrew Savoy

Assistant Director, Real Estate Development at IBT Group LLC

Stacy Carey, CPP

Certified Payroll Professional

Jeffrey Block

EVP at Darifair Foods, Ince

Ashlee Gifford

Regional Operations Coordinator

Tammie Scarborough

TiGi Talent/Creative Force at TiGi

Kelly Olgun

Retired Human Resources Professional

Connie Lagerhausen

Adult Aquatic Specialist and Aqua-fitness Professional

David Muenchen

Regional Sales Manager at Exact Sciences

Jeffery Yeomans
Cathi Rogers

Business Operations Manager at PharmaDirections

Terry DTM

★ ★ ★ ★ ★ Experienced Keynote Speaker | Self Esteem Architect ✔Helping Professionals be exceptional Speakers ✔

Satya Nadella
David Kaltschmidt

Director Of Engineering at Kausal

Gizem Turan

Senior Recruiter at Wayfair EU (We're hiring!)

Stefan Kirner

CEO at AS LED Lighting GmbH

Mark Rambow

Software Development Manager, AWS OpsWorks, Berlin

Thomas Ackermann

Serial Entrepreneur, CyberDefense & Blockchain Architect

Arkadiusz Bajowski

Entrepreneur / Front-end Developer / PADO Interactive Agency

Solveigh Hieronimus

Partner at McKinsey&Company

Manuel Wenner

CEO and Founder of fortyone - Mobile Agentur

César Henrique Vortmann
Kirill Shirinkin

Fully booked till end of 2019.

Peter Brunzel

DENTAL RESULTS / Consulting - Interim Management

Alexander Abroskin

Lead Software Developer at Fyber

Michael Schrank
Zdeslav Jolic

Bereichsleitung Kaufland Marken International / Head of Division Fresh Food bei Kaufland

Francesco Venturini

Chief Executive Officer, Enel X

Michele Riso

Head of Solution Architecture @HCL-Deutsche Bank FinTech Co-Innovation Lab, AWS Certified Solutions Architect

Claudio de los Rios

Consultant and Entrepreneur

Yasmin W.