Chris McGrath's Email & Phone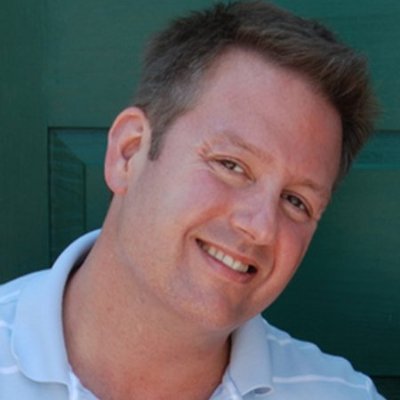 Chris McGrath
Chief Executive Officer @ Esteemed Inc.
Chris McGrath Contact Details
Olympia, Washington, United States
Drupal Architect / Drupal Practice Manager @
TechAspect
High School, College/University Preparatory and Advanced High School/Secondary Diploma Program @ Christian Brothers Academy
Sr. Manager, veteran web developer, information and technical architect. Focused on helping top corporate brands, emerging start-ups, educational institutions, and government agencies leverage the power of Drupal Web CMS and common cloud hosting platforms. Specialize in the creation, migration, upgrade and maintenance of high profile corporate, NGO, and government websites. SKILLS + SPECIALTIES Enterprise Drupal Web CMS
ContactOut is used by
76% of Fortune 500 companies
Similar Profiles to Chris McGrath
Flemming Beck

Head of Music, Radio 100, Pop FM, Radio Klassisk and music director Radioplay.dk

Maria Reinhard Vetö

Stud.jur., Regulatory Experts, Implementation and Control at Nordea

Nicolaj Riisgaard Legarth

M&A Associate at Consilio Partners

Jesper Schneider Kjeldsen

Global Purchasing Manager - Steel & Flanges at Vestas

Fengbin Ye

Research & Development Scientist at Coloplast

Claus Svanberg

Group CFO at Fibertex Personal Care

Soren Korsbaek

Business Development Executive at ISS Facility Services A/S

Rolf Sprunk-Jansen

CEO and Co-founder at LED iBond A/S

Torben Scheller

President & CEO at CREADIS Inc.

Jacob Muusmann

Vice President at KIRKBI A/S

aldo Petersen

Chairman at Liqtech International

Flemming Hussak
Heidi Monsrud

Recruitment Consultant at Experis Denmark

Phil Doolan

Management Consultant, QVARTZ

Tanya Markul

Author of The She Book w/ Andrews McMeel at theshebook.com

Henrik Slot Hansen

Resource Coordinator at Bording Data A/S

Nikolaj Hyldig

Principal Designer at Limbic Sideshow

Mette Sandfeld

Sales Executive hos Kelsen Group A/S

Anders Stamm Kristensen

Finance & Supply Chain Professional

Luca-Dan Ciceu

Digital Manager at Secom Romania

Christel Winther
Erik Bennike

Head of Credits (EMD, HY, IG, Leveraged Loans) at PensionDanmark

Bjorn Stendorph Crepaz

Head of Business Development Issuance & Safekeeping hos VP SECURITIES A/S

Gunnar Brodersen

Head of Financial Controlling at KIRKBI A/S

Katrine Berling

Sexolog, parterapeut og orgasmeekspert

Thao Thi Diep Tran

IT Management Assistant at Hempel A/S

Matthias Kant
Mi He

Senior Business Analyst at Saxo Bank

Terry DTM

★ ★ ★ ★ ★ Experienced Keynote Speaker | Self Esteem Architect ✔Helping Professionals be exceptional Speakers ✔

Pehr Olofsson
Robert Falck

CEO, Inventor & founder Einride

Miguel Gordo

Software Engineer at Synack, Inc.

Eric Fries

Engineering Manager at BentoBox

Shane Satterfield

Software Engineer at project44

Priyansh Chordia

Software Engineer at Thar Process, Inc

Mark Proulx

Project Manager/Sr. QA Engineer

Pranav Badami

Software Engineer, Data Systems at Numina

Kabir Kang

Software engineer with an interest in distributed computing and highly scalable systems

Fiona Fung

Engineering Director, AR/VR Platform and Operating Systems at Facebook

Natraj Chithapuram

Lead, SAP-Hybris at Levi Strauss & Co.

Pulkit Agrawal

Machine Learning Engineer at Apple

Raymond Mauge

Senior Platform Architect at Pivotal Software, Inc.

Walter Lara
Yuriy Tolstykh

Software Engineer at Shape Security

David Newman

Senior Software Engineer at CNN

Eric Koslow
Gemini Hsu

Software Engineer at GoFundMe

Yasmin W.
Looking for colleagues of Chris Shelby at Company Inc?
Joseph Kelly
Drupal Consultant / Developer