Adhavan Jeyachandran's Email & Phone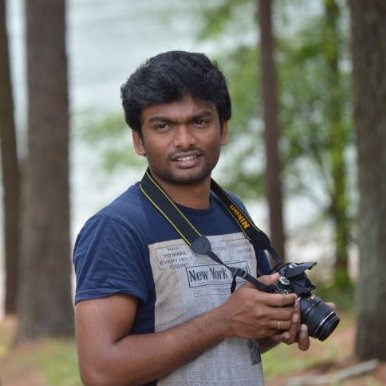 Adhavan Jeyachandran
Android Engineer @ AOL
Adhavan Jeyachandran Contact Details
Senior Mobile Developer @ Cognizant Technology Solutions
Programmer Analyst @ Cognizant Technology Solutions
An enthusiastic and highly motivated mobile application developer with more than 5 years of experience in design and development of android applications. Pioneered the development of 6 next-generation applications for various clients ranging from leading Banks, Retail, Legal and Media sectors. Known for evaluating and implementing new android concepts like Fragments, Services, Push notification and Material design.
ContactOut is used by
76% of Fortune 500 companies
Similar Profiles to Adhavan Jeyachandran
Annamaria Tartaglia

Chief Marketing Officer, Luxury and Lifestyle Expert, Books Author, Professor, Entrepreneur

Giorgia De Berardinis

Regulatory Affairs Manager presso Colgate Palmolive

Annamaria Sbordone

Direttore Amministrativo presso ITALCAND

piero seinera

Dirigente I livello presso Azienda Ospedaliera S.Anna

Luca Poddi

Supervisor at Abercrombie & Kent

Silvestro Menegozzo

Responsabile Servizi Tecnici e Ausiliari

Paolo Galante

Capo Settore Commercio e Capo Settore Casse presso BRICOMAN

Paolo Cascionale

Management Expertise: Driving Transformational Leadership & Success Through Sales, Revenue & Market Growth Solutions

Francesco Blotta
Cristiana Capanna

Product Manager at Golden Lady Company S.p.A.

Laura Zelaschi

Assistant Buyer presso G&B NegoziOnline

Emiliano Della Bella

Architect Ph.D. Architecture, Planning and Restoration

Roberto Golfetto

Lean Manufacturing Manager at Acciai Speciali Terni - ThyssenKrupp

Nicola Vaccari

CEO, Vaccari Mauro S.r.l.

Anna Cominato

Studente presso Università Commerciale 'Luigi Bocconi'

Marco Casini

CEO & Project Manager presso CREABIT SRL

Raniero Donati
Danilo Tambone, PMP, ITIL, PMI-ACP

PMO and IT Project Management Consultant at Agile Works Italy

Piero Boffelli
Luca Stabile
Lara Mainetti

Regulatory Affairs Specialist

Francesca Petronio

Corporate HR Manager at Expert System SpA

Giovanna Rebolino

Senior Manager presso Deloitte

Luca Zabaione

At BacktoWork24 - Gruppo24Ore

Angela Licata

Consulente per viaggiare presso CARTORANGE

Camilloni Paola
Lorenzo Cerretelli

Assistant GM presso Alisped SPA

Lucio Paoletti

Web developer, currently focused on Javascript AngularJS

Samuele Collu

Software Engineer presso Flosslab Srl

Terry DTM

★ ★ ★ ★ ★ Experienced Keynote Speaker | Self Esteem Architect ✔Helping Professionals be exceptional Speakers ✔

Joey Imbasciano

Senior Software Engineer at Google

Richard Acosta

You can customize this invitation

Yuchun Zhou

Software Engineer at Expedia, Inc.

David Hamacher

Senior Sales Engineer and CyberSecurity SME at Splunk

Zoe Schladow

Design Strategist at Google

Vincent Jiang

Founder and CEO at UniBit Inc.

Heather Wade

Founder & CEO at Preclusio, Inc. (YCS19)

Gangadhar Vegesana

Software Engineer at Diamanti

Cécile Bastide

Software engineer - Middleware at TiVo

Nick Shelton

Professional Pixel Pusher

Karishma Tiwari

Azure Customer Engineer at Microsoft | Diversity and Inclusion Advocate

Sebastian Smith

Mobile Growth - Attribution & Analytics

Ante Lucic

Senior Software Engineer at Cherry

Schrene Goh

Group Head of Marketing at Pos Malaysia

Azran Osman-Rani

Business Builder, Investor, Speaker, Author

Vera Hoofd

Principal Strategic Talent Acquisition Partner - EMEA Business Groups & Corporate Functions at Medtronic

Oliver Stein
You're set!

Team Lead Development at Booking.com

Yasmin W.
Looking for colleagues of Chris Shelby at Company Inc?