Wyoming Telford's Email & Phone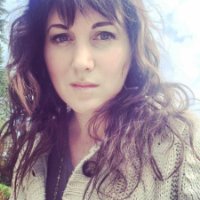 Wyoming Telford
UX Designer | Web Designer & Photographer @ Wyoming Telford Consulting
Wyoming Telford Contact Details
UX Designer | Web Designer & Photographer @ Wyoming Telford Consulting
Freelance Writer, Photographer @ First Alaskan Magazine
Sr. UX/UI Designer | Visual Designer @ Elevāt.IoT
@ Brooks Institute of Photography
A natural fixer and 'doer' - I'm drawn to high pressure creative industries. As a full stack web developer/designer I re-invigorate, elevate and produce results that are measurable. For example, at TomboyX, I created and designed a new commerce site that led to successful initial funding efforts, and set the standards for future collections. During my time
ContactOut is used by
76% of Fortune 500 companies
Similar Profiles to Wyoming Telford
Billy Boskovski

ICT Systems Manager at Sydney Catholic Schools

Llewellyn Vaughan-Edmunds

Director of Strategic Marketing at Applied Materials

Harry Slinn

Senior Consultant at Future Build Recruitment

Manohar Segu
Janice Waszak

Director, TRYER Innovation Center at Starbucks

Daniel Norman

Resort Commercial Director - Hilton Salwa Beach Resort and Villas & Desert Falls Water and Adventure Park

Abhishek Rath

Cyber Security & Technology Risk Expert | Application & Cloud Security Specialist |

Adam Burhani

Systems Engineer and Architect

Nitheyan Vinayagam

HCM Lead Architect at The Walt Disney Company

Matthew Sutton

Early Stage Venture Investor

John Williams

Vice President - US Sales at Neoss

David Speringo

Director, Enterprise Sales Engineering at Cybereason

Laurel Hahn

Sourcing Manager at Stryker

Kathryn Weinmann

Investor at Norwest Venture Partners

Zoe Paine

Director of Rentals & Product Manager - Rose Brand

Tony Ferraro

Senior Manager of Engineering & Packaging Systems I&D at Fresenius-Kabi

Christina Kincel

Director, Compensation & Benefits at AdvanSix

Katie Clifford

Head of Delivery - Life Insurance

Mike Watkins

President at American Chief Engineers Society (ACES) and Owner/Service Sales, Daikin Applied

Jérôme Gautrais

Investment Director chez Glennmont Partners

Jamie Chesler

Strategic marketing leader focused on driving growth and excellent customer experiences

Belis Sly

Customer Care Program Marketing Manager, Principal at Pacific Gas and Electric Company

Jeff Boghosian

Sr Developer at American Airlines

Serdar Saginda

Managing Director at Albright Capital Management

Anna Fidz

Learning and Development, Senior Associate

Luciana Ezequiel

Diretora de Recursos Humanos | RH | CHR | EVP | Employee Experience | Employer Branding

Rebecca Karpay
John Louie

General Manager at Doha Marriott Hotel

Eric Griffin

Global Sales Development & Strategy Team Lead at American Express

Andrew Emslie

Senior Legal Director, Asia at Carlsberg Group

Ashley Gibson

Vice President of Product at Mindstrong Health

Dave Kurtz

Venture Capital Investor/Family Office Director

Michael Barker

Manager, Talent Acquisition at RingCentral

JP Saini

CIO | Digital & Transformational Leader | Mergers & Acquisitions | Executive Advisor | Private Equity | Public Company

Sean Work
Aaron Osmond

Vice President of Global Sales, Clinical Assessments at Pearson

Kate Carroll-Yazdani

Senior Account Director at RetailNext

Michael Cheung

Founder/Managing Principal at Caerus Investment Advisors, LLC

Gilles Muys

Director of Services and Chief Solution Architect at SteelBrick - CPQ Evangelist

Dermot Murray

Vice President - Public Sector Sales and Government Solutions at Equifax

Lara Evans

Technical Recruiting Specialist at Nelson

Yang Liu

Seeking for Full Time Position~CS Master from Columbia;Researcher from MITBA Intern from Investwide Capital

Andrew Metcalf
Eran Steinberg

COO and Chief of Staff at OptionMetrics

Mike Paul

The Reputation Doctor® 14,500+ contacts

Maggie Bignell

Product Designer at Pocket™

Laura Design

Design Lead & Research Co-Lead at Kaiser Permanente

David Davis

Vice President, Inbound Logistics and Global Trade Services

Susan Long-Walsh

Leader-Talent Acquisition, Diversity Equity & Inclusion | Gates Foundation & Ferocious volunteer!

Chris Bassolino

Product management expert with background in ad tech, cloud, security and online video.
Looking for colleagues of Chris Shelby at Company Inc?