Tushar Malhotra's Email & Phone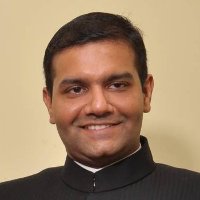 Tushar Malhotra
Product Strategist and Sales Leader @ HCL Technologies
Tushar Malhotra Contact Details
Frisco, Texas, United States
MBA, IT @ SP Jain Center for Management
Solution strategist for cloud technologies, Infrastructure and application management, and ITIL. Extensive experience in designing and implementing comprehensive solutions for large, complex, multi-geo environments for F500 customers. A Techo-business person, I own the solution architecture and practice P&L both. My role includes: 1. Mentoring and grooming future leaders to be the differentiating factor for the organization. 2.
ContactOut is used by
76% of Fortune 500 companies
Similar Profiles to Tushar Malhotra
Sunny Tara

Serial Entrepreneur, Technologist & Investor

Randy Rawlinson

Regional Sales Manager/Partner Development

Ilana Messing
Stephen Osborne, CPA

CPA ►Tax Accountant ►Tax Accounting ► Individual Tax Preparation and Tax Planning Expert at McDonald & Osborne, PA

Rion Dooley

Manager, Web and Cloud Services Group at Texas Advanced Computing Center (TACC)

Cary Oshima

Vice President, Digital Health at Cognizant

A.J. Khoury
Beth Macy

President BHM Consulting, Inc.; Certified Scrum Coach

Julia Gorgone

Wedding Administrator & Bartender at Deer Park Villa

Dan Perreault

Director Quality Engineering at Philips, Ultrasound

Natalie Kneifel

WW Account Manager at Texas Instruments

Grey Hoff, Jr. - MBA

Assistant Vice President for Financial Affairs & Director for Global Development at Dallas Baptist University

Shelly Cutrer

Account Manager at Grainger

Tanya Ross-Lane, MSSL

Daughter, Wife and Grandmother / Connecter / Life Long Learner / Prayer Warrior

Regan Gleason

Head of Marketing Department at Eved

Eric Gurry

Co-Founder at blockalicious LLC | Principal at ValueICR LLC | Principal at Solterra Capital LLC

Joseph James Fostano, C.E.T.

Fire Alarm Systems Professional at Safeway Fire

Lonny Aronstein

Director of Marketing and Sales at CommDev LLC

Julia leggett

hairstylist.salon owner .consignment shop owner

Joe Whitfield

Sr. Financial Analyst at Insys Therapeutics

T. Munsey

Senior Construction Manager at TRC Solutions

Dennis Santos

EVP/Managing Director at PGR Media

Michael Kasian
Jordan Sisson

Account Executive - Endurance at ACTIVE Network

Mandisa Oni Jones

Director, Marketing and Operations at American Association of Naturopathic Physicians

Susie Ameche

Artifical Plant Design Experts For More 30 Years | Official ​M​inority ​S​upplier

Rhett Thompson

Technology Entrepreneur, Digital Innovator, Angel Investor (Helsinki/Atlanta)

JoLynn Andrews

Air Sales Manager at UE COMPRESSION LLC

David DeCelle

I help Financial Advisors take their business to the next level

Pam Daniels

Design Innovator in Residence at Northwestern University, Founding Partner of Welcome Industries

Kent CFA
Glenn Schiffman
John Imah

Global Head of Gaming Partnerships & Strategy at Snap Inc. Advisor. Alumn-Facebook, Amazon, Twitch, 2K

Jacques Nadeau

CTO @ Dremio, hiring front-end & system engineers, product, for well funded game-changing data startup

Jacob Ross
Don Douglas
Mike Lucas

President and Chief Executive Officer

Kelly (Clark) Blokdijk, SPHR, SCP

Unique HR, Organization Development & Recruiting Pro Delivering Inspired Talent Management Coaching & Communication

Kip Amedeo

Senior Vice President, Sales

Mohini Mistry

Mid-Market Account Executive

Russell Savage

Director of Product Management at InfluxData

Matthijs Mullender

Software Engineer at Facebook

Chris Brisson

A dreamer, a doer, a dude, and a dad.

Jared Scheib

Product ?Engineering at Paperspace

Kristin Barger

AI Product Design Recruiter at Facebook

Ashley Bloom

People Ops at AlphaSense, Inc.

R L

Product Marketing at Google

Josh Bruno

Founder & CEO Path; Founder Hometeam

Terry DTM

★ ★ ★ ★ ★ Experienced Keynote Speaker | Self Esteem Architect ✔Helping Professionals be exceptional Speakers ✔

Yasmin W.
Looking for colleagues of Chris Shelby at Company Inc?