Sarah Sparks's Email & Phone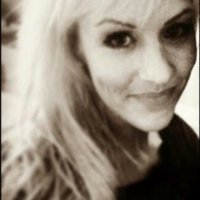 Sarah Sparks
Talent Acquisition Director @ Lyst
Sarah Sparks Contact Details
Talent Acquisition Director @
Lyst
Recruitment Consultant (Interim / Contract Hiring) @
Venn Group
@ Frances Bardsley School for Girls
Headquartered in a newly developed central London campus, Macmillan Science and Education has over 5,000 employees in over 50 markets supplying high-quality content and innovative digital services to 120 countries around the world. Its world-renowned brands include: Nature, which is the most cited science publication in the world, accessed by 8m scientists; Scientific American, which now has
ContactOut is used by
76% of Fortune 500 companies
Similar Profiles to Sarah Sparks
John Seeger
John Gladstone Mills

Senior Patent Attorney at Patent Counsel Group LLP

Kevin M. Hanks

Consulting CFO and Strategy Advisor

Lane Baker

Executive Vice President - Business Development at RSource

Cody Penfold

Business Development at Henrybuilt

Debbie Gililland

Senior Marketing Leader - Partner Marketing, Product Marketing, Impactful Marketing Communications

Christina Reising, PHR, SHRM-CP

Consulting Services Manager at Integrity HR, Inc - Human Resources Outsourcing and Consulting

Leah Tallon

Freelance Editor at Cavendish Square

Frankie Turco

VP of Mortgage Lending (NMLS 1222578) at Guaranteed Rate (NMLS 2611)

Christian Moscicki
Charlie Agar
Douglas Opicka

Co-Founder & Partner at Plaid, LLC

Brock Norton

Owner at Enterprise Painters

Ken Vail

North America Sales Leader Watson Analytics Division at IBM

Tim Haen

Senior Global Commercial Director at CoorsTek, Inc.

Jennifer Braun

Strategic Marketing Professional Providing Straight Forward Social Media Analysis

Dan Lechleiter

Partner at Faegre Baker Daniels LLP

Samantha Heller MS RDN CDN

Registered dietitian, Media Expert, Author, Radio Host,Nutritionist, Health Expert, Keynote Speaker, Health Educator

Ignacio Gonzalez Dominguez

Senior Energy and IT Consultant

Richard Gerbatsch

Controller at LaGrou Distribution System, Inc.

David Stubblefield

Senior Buyer at City of Seattle

Brandice McGee

Digital Marketing Consultant

Lindy Lee Gold

Senior Development Specialist at State of Connecticut

Valerie Levin

Freelance designer at Miscellaneous companies

Jeff Rainforth

Vice President, Phelps Construction Group

Paul M.Ed.

Health Executive Diabetes/NCDS; Advocate, Technology, Education/Web Learning, Behavior Economics/Psychology, Fundraising

shiv shankar mishra

Sr Business Analyst at Archer Daniels Midland Company

Terry DTM

★ ★ ★ ★ ★ Experienced Keynote Speaker | Self Esteem Architect ✔Helping Professionals be exceptional Speakers ✔

Satya Nadella
Hans Wolters

Data Scientist and Machine Learning Expert

Stuart Glaser

Computer Vision at Cruise Automation (GM)

Reynold Leong

ASIC & FPGA Design & Verification + a random collection of software skills

Anna-Karin Loureiro

VP Global Creative Strategy & Innovation at Calvin Klein

Rebecca Scott

Vice President, Client Partnerships at BuzzFeed

Mike Imrie

Senior Android Developer at Tictrac

Evan Lin

Software Engineer at Snap Inc.

Adam Ward

CEO & Co-Founder - Airtime Rewards - Changing the way retailers reward their customers.

Marcel Stampfer

Founder and CEO at Quantal AI

Luke Richardson

Site Reliability Engineer at Thought Machine

Chris Mascarenas
Evan Simeone

SVP Product Management at PubMatic

Justin Blau

Software Engineer at Cayan LLC

Jeff McCombs
Arthur Chang

Senior Software Engineer at Google

Sean Johnson

Staff Software Engineer at LinkedIn

Rob Douglas

Founder, Chairman & CEO, BioConnect

Yasmin W.
Looking for colleagues of Chris Shelby at Company Inc?