Russell Bryant's Email & Phone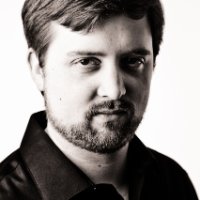 Russell Bryant
Distinguished Engineer @ Red Hat
Russell Bryant Contact Details
Charleston, South Carolina Area
Senior Principal Software Engineer @ I'm working in the Office of Technology primarily focused on OpenStack (http://www.openstack.org). I also contribute to our SDN efforts, including the development of OVN in the Open vSwitch project. - Member of the Technical Committee from Fall 2012 - Current. - PTL (Project Technical Lead) of OpenStack Compute (Nova) for Havana and
ContactOut is used by
76% of Fortune 500 companies
Similar Profiles to Russell Bryant
Hans Holden

Senior Category Manager Saab Kockums

Jorrit Hornberg

Director, Discovery Safety at AstraZeneca

Fredrik Landahl

Business unit head and CEO / VD at Fortum Markets AB

Jerry Larsson

Purchase Manager på Swedish Lorry Parts AB (SLP)

Philip Bannerman

Regional Director, Americas at Radio Holland

Zahra Katibeh

Programmer & Data Analyser at Volvo Car Group

Linda Hustveit Svenningsson

Group Manager Payroll/AP/Support at ManpowerGroup AB

Michaela Lundback
Johan Wennborg

European Patent Attorney at Kransell & Wennborg AB

Damir Calusic
Marcus Schyllert

Verkställande direktör på Höllviken Paintball Arena, Entreprenör, Marknadsansvarig och Visionär

Ida Hallberg
Ola Pihlgren

Consultant Production manager at Arcona /O Pihlgren AB

Anthon Wallin

Försäkringsförmedlare (LIV), Söderberg & Partners

Volker Spenke

Senior Buyer at Volvo GTO, Operations Purchasing

Filip Hedberg ஃ...

Ski manager/Director social media at skibum50+/Top Branch Sweden

Wiktor Söderström
Lennart Stadler

Competitive Business Intelligence Analyst, Sales Operations - Wound Care at Molnlycke Health Care

Aysar Sadiq

Accountant på SATS ELIXIA

Kinna Högberg

Leave of absence (Marketing Manager Dermarome)

Ulrica Baxter

HR Manager, Linklaters Advokatbyrå

Katarina Söderström

Head of Operational Excellence at Preem AB

Annette Ericsson

Head of Trade Finance at Ericsson

Lucas Monroy Falk

Billing Specialist at TeliaSonera Sverige AB

Sebastian Brikho
Torbjörn Ivarsson

Reporter at Dagens Nyheter

Lars Andersen Resare

Head of Environment & CSR at Scandinavian Airlines

Md. Manjurul Islam
Andy Kofoid

EVP & COO, B2C at Salesforce

Steven Aguilar

Total Rewards and HR Operations Leader at Blend

Richard Townhill

Vice president global product marketing at PayPal

Creed Mangrum

CTO / Lead Developer at RooDat

Mike Ramseier

President, Kaiser Permanente - Colorado

Josh Resnick
Christopher Gaudet

Product Management at PeerStreet

Scott Ferber
Jeff Boyd

Executive Search | Leadership Advisory | Technical Operations & CMC | Pharma & Biotech | Cell & Gene Therapy | CDMO

Francois Laigue

AdTech/FinTech executive, Adjunct Professor at Columbia, Microsoft alum

Cainon Coates

Senior Principal at Castor Ventures

Brett Sanders

Engineering Manager at HOVER Inc. - Hiring!

Sergio Elias

Sr. Hardware Engineer at Continental Automotive Systems

Stefan Heuser

Head of Venture Investments at Hyundai Motor America - CRADLE - We are hiring

Roy Arsan

Building Cloud & Analytics Solutions

Jason Dennis

Software Development Manager, AWS Payments & Fraud

Eduardo Weinstein

Head of Analytics and Attribution, Technology-Telecom at Google

Terry DTM

★ ★ ★ ★ ★ Experienced Keynote Speaker | Self Esteem Architect ✔Helping Professionals be exceptional Speakers ✔

Satya Nadella
Yasmin W.
Looking for colleagues of Chris Shelby at Company Inc?