Reshmi Thakur's Email & Phone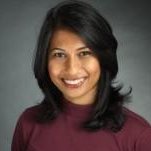 Reshmi Thakur
Company Name Microsoft @
Reshmi Thakur Contact Details
Bachelor of Technology @ Jawaharlal Nehru Technological University, Hyderabad
Experienced IT leader in Global Customer Relationship Management (CRM) and Contact Center solutions for Sales and Services. 9 years of experience in successfully envisioning and delivering multimillion-dollar IT programs to help achieve sales organizational effectiveness and productivity improvements across business segments. Consistently exceeded the committed business value distinguished by accelerated professional advancement. Specialties: • Business Case Development
ContactOut is used by
76% of Fortune 500 companies
Similar Profiles to Reshmi Thakur
Frankie Brumsted

Selling Manager at Victoria's Secret Pink

Aaron Mabry

Intern at Sportsonesource Media Group

Brianna Chia

Financial Operations at Attune Insurance

Jeff Hoogland

Lead Developer, Bodhi Linux

Steve DeSisto

Owner at Roccos Deli Italiano

Andrea Morra

Sales Associate at Coldwell Banker Residential Brokerage

Deborah Roser

Design Verification at Apple Inc.

Brett Hurtienne

Currently Looking for a Project manager /Estimator position

Blake Wang

Design Engineer at DDSTUDIO

Gregg Lane

Field Development Leader at American Strategic Insurance

Ryan Tiffin, CSCS

CSCS/SFG II/Master Trainer at 24 Hour Fitness, Woodlands

Bob Giargiari

Chief Administrative Officer & CFO at WorkWell Prevention & Care

Vikas Goel

Director Technologies at American Express

Mac Hamilton

Localization Writer for Parker Staffing at Nintendo

Laurie Mecca

NBCT Teacher / OWL Team Sponsor at SCHOOL DISTRICT OF PALM BEACH COUNTY, Pine Jog Elementary School

Ariel Neill

Manager of IT Infrastructure

Steve Beytenbrod

Senior Claims Specialist at ACE Group

Cheryl Welch

Owner at Thrive Pet Care Services

Christopher Ben

BUSINESS OPERATIONS MANAGER

David Burge

Executive Director, Admission Services at Arizona State University

Amy Sova, CPA MBA

Controller and Event Planner at Broadview Event Management

Edward F. Cahill, JD*, CFP®, CLU®, ChFC®

Financial Adviser for Eagle Strategies LLC

Khrysta Green

Operations Coordinator at AppleOne Employment Services

Ingrid McGehee

Independent Consultant Arbonne International

Shail Mehta

Industrial Engineering Intern at GameStop Refurb Operations Center

Steve Wyman

Program Manager at Jac Products

Lindsey (Hoeppner) Bradley

Field Coordinator at Unum

John Lakatosh

President at Crime Intervention Alarm Co., inc.

Dianelis Ruiz

Personal Injury Paralegal at Benjamin Charchian & Associates (LA Injury Group)

Nagi Mysore

HRIS, HR Analytics, Workday, IT Information Security, IT Audit and Governance and project management professional.

Terry DTM

★ ★ ★ ★ ★ Experienced Keynote Speaker | Self Esteem Architect ✔Helping Professionals be exceptional Speakers ✔

Satya Nadella
kamel Djellal

Agile Coach-Scrum Master / Scaled Agile framework SASM Candidate / Resident @StationF World's biggest startup campus

Nicolas Hémidy

Mobile Product Manager at Gousto

Lindsay Vick

Sr. Director of Marketing at FILA | 2019 Adweek Young Influential

Eli Gómez
Rodolfo Campos

Staff Software Engineer at Pivotal Software, Inc.

Edward Hu

Full Stack Software Engineer at JW Player

Bryan Waters

DevOps Expert at SolutionsByWaters

Dereck Rasmussen

Senior Software Engineer at Pivotal Labs

Rebecca Robbins

Frontend Developer at Packrat

Brian Edwards

Sr. VP Locomotive Aftermarket, Service Operations & Sourcing at Progress Rail, A Caterpillar Company

Tracy Roman

3-D Printing | Additive Manufacturing | Prototyping | Stratasys | Desktop Metal | New York City Metro Area

Albert Borges

Software Engineer II at Microsoft

Alex Dadgar

Software Developer at HashiCorp

Peter Schroedl

Senior Software Engineer, 10+ years in the tech industry.

Dennis Shy
Xin Lin

Software Engineer at Bloomberg

Yasmin W.
Looking for colleagues of Chris Shelby at Company Inc?