Patrick Coutermarsh's Email & Phone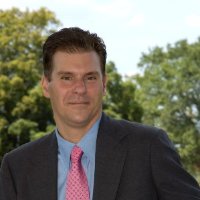 Patrick Coutermarsh
Thermoplastic Piping Systems Sales Specialist @ F.W. Webb
Patrick Coutermarsh Contact Details
Thermoplastic Piping Systems Sales Specialist @
F.W. Webb
Industrial Sales @ Ferguson Enterprises
IT Specialist @ HCA
Relationship manager and technical solutions provider.
Thermoplastic Piping Systems Sales Specialist @ Performs activities associated with selling, ordering, and overall management of a sales area dealing with industrial and high purity plastic piping systems that requires knowledge of a unique and/or specialized nature. These activities include researching and utilizing knowledge of highly technical products that are appropriate to
ContactOut is used by
76% of Fortune 500 companies
Similar Profiles to Patrick Coutermarsh
Vinicius Rodrigues

Analista programador java senior na Logus Retail - Especialista em Supermercados

Dov Shmucher

Vice President of Operations - West at American Homes 4 Rent

Tom Gonzalez

Director, SAE at Raisecom

Karen Lawson

Regional VP of Operations at Consulate Management Company

Diane Bishop

Sr. Staff Systems Engineer at L-3 Communications Aviation Recorders

Michelle Brennan-Cooke

Vice President, Clinical Strategy and Innovation

Kris Kobernat

Director, Product Management

Jason Carrier

Manager, Managed Care Network & Vendor Programs at Liberty Mutual Insurance

Ritesh Mittal
Nick Ford

Managing Director at NCO Europe Ltd

Lauritz Adriansen
Trudy Esquivel

Director of Sales at Sparksight

Xiaoming Ming

Engagement Manager at Heidrick & Struggles

Suzanne M.D.

Direct Primary Care: Restoring the Doctor-Patient Relationship

Victor Jr

Sócio fundador | CEO | Consultoria em Vendas | Mentor | Palestrante | Conselheiro Empresarial

Nikolaos Koutsoudis

Cost Accountant @ Smirdex SA, Ext. Financial Consultant @ Phytoplasis Lab, Operating & Financial Dir. @ ena Consultants

Nita Arora-Parkes

Strategic Vendor Relationship Manager

Tibadee S.

Head of Analytics Solutions at True Digital Group

Jolie Stevenson
Faycal Zouine

Senior Analyst Business Science at Mediacom

Samuel CFA

Private Credit Fund Manager at Legal & General Investment Management

Mary Santos

Software Application Engineer (Automotive Electronics)

Dr. R.

Dentist | Scientist | Educator | CEO | Board Advisor | Subject Matter Expert | Inventor| Dentrepreneur | 16K Connections

Jason Walker

Flow Cytometry Specialist at Regeneron Pharmaceuticals, Inc.

tony bardo

Assistant Vice President - Government Solutions at Hughes

Martin PMP

Sr. Project Manager (PMO)

Michael Elliott

ICT Professional at Australian Government

Oskar Vides

SVP Retail Card Client Initiatives at Synchrony Financial

Robert Lehman

President & CEO at Temeku Technologies, Inc.

Martin PhD

Associate Professor of Radiology, Biomedical Engineering, and Medical Physics, and Medical Device Entrepreneur

Terry DTM

★ ★ ★ ★ ★ Experienced Keynote Speaker | Self Esteem Architect ✔Helping Professionals be exceptional Speakers ✔

Ondrej Machek
Riana (Kremenova) Kozurikova

Recruitment enthusiast looking for talent to fill junior to mid level positions in Eastern Europe #Oracle

Tomas Rehak

SW architect, JAVA developer

Silvia Vigašová

Java Developer at EmbedIT

Ivana Balcarova
Vlastimil Adam

Oracle PL/SQL Developer (Banking)

Nikhil Rajendra

Staff Data Engineer at Slack

Farooq Alkhateeb

Infrastructure Engineer at Salesforce

Michael Duarte

Software Engineer at YouTube

Chandrika Patel

Workday Certified Payroll Consultant @ HCMpoint

Dan Lorenc

Software Engineer at Google

Mary Ph.D

Medical Director, Global Clinical Development Team Leader at Takeda Global Research & Development Center, Inc

Alberto d'Souza

Co-Founder and CTO at TAYGO

Holly Fionte

Senior UI Developer at CyberGrants

Rachel Pelz

Sr. Manager, Content + Copy at Poppin

Jordan Golinkoff

Senior Data Scientist at Pandora

Gina Lafferty

Senior Director Tax Planning at Platform Specialty Products Corp Open to New Opportunities

Judy Mou

Software Development Engineer at Google

Yasmin W.
Looking for colleagues of Chris Shelby at Company Inc?