Ming He's Email & Phone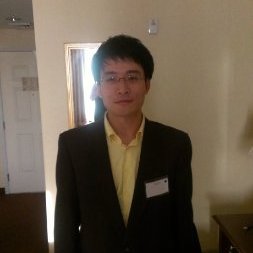 Ming He
Software Engineer @ Docker, Inc
Ming He Contact Details
Mountain View, California, United States
Software Engineer @ FutureWei Technologies via Intellipro Group Inc.
B.S, Chemistry @ Fudan University
Self-motivated engineer with strong scientific background. Four years' experience in web programming and software development. Highly skilled in learning new technology and developing data driven applications. Delivered 10+ presentations at national conferences in scientific community.
Graduate research assistant @ Perform data intensive scientific simulations. Learn and develop dynamic web application to manage scientific data From August 2008 to
ContactOut is used by
76% of Fortune 500 companies
Similar Profiles to Ming He
Julia Roche

Correspondent at Yahoo Finance

Celina Velez

Recruiter at True Group, Inc.

Henry Haddad

Project Manager at Giffin, Inc

Joshua Boulware

Grad. Asst. Football Coach - Safeties at University of Louisiana at Monroe

Gregory Fleischmann

Global Business Development and Marketing leader

Jeff Nelson

Experienced Medical Device Sales

Adam FACS

Director and Surgeon at Migraine Surgery Specialty Center and Montecito Plastic Surgery

Manoj Gupta

Vice President, GSI Business Development at Nutanix

Max Zabramny

Head of Product Design at Bond

Wynter Mitchell

Digital Marketing & Content Strategist

Ryan Murphy

Principal & Founder at Bay State Search LLC

Sridhar Muppidi
Deborah Estrin

Professor of Computer Science, Cornell Tech, and co-Founder at Open mHealth

Ken Chrisman
Peter Serrate

Project Manager with expertise in eCommerce, Logistics and Contact Centers

Serkan Elden

Senior Advisor | Georgetown University & CEO | Capitalinka Investments

BrieAnn Osgood

Director of Executive and Employee Communications at Eventbrite

Jason Glithero - P.E.
Imad Sousou

Vice President and General Manager at Intel Corporation

Cullen Hilkene
Kevin P.E.

President/Chief Operating Officer

Jordyn Katz

Trade Marketing Manager at Royal Caribbean International

Justin MBA
Becca Siegel

Data Scientist at BlueLabs: Analytics, Data, Technology

Rachel Davis

Expertise in Digital Marketing | Social Media | Content Marketing | Collaborative Leader and Team Builder

Alexa Green

Workplace Experience Specialist / Event Producer

Jim Fuhrman

Inside Account Executive at SHI International Corp.

Greg Paul

Multi-Solution Architect / Principal Consultant, Digital Strategy and Architecture at Adobe

Michael Berg

GPU Compiler Engineer at Apple

James McInerney

Senior Research Scientist at Netflix

Saum Sutaria
Scott Ward

Vice President of Engineering, Aerojet Rocketdyne

Andreas Thomson

eCommerce Manager of the Americas at Hunter Boot Ltd

Robert Breuil

CFO at Corium International

Ryan Kopa
Bryan Turcotte

Software Engineering Intern at Docbox

John D'Anna

EVP - Chief Strategic Officer

Sisi Xie

Software Engineer at HomeAway.com

Bradley Wiebe
Conley Rogers

Engineering Manager, Developer Experience - Cloud and Devops at Verizon

Ismael Catovic

Junior Software Developer at Sumitomo Mitsui Banking Corporation

Christopher Tibbs

Software Engineer at Google

Matthew Marks

Mobile / web developer who loves React / React-Native. Why do they call me the Swiss Army Man? Because I do it all.

Shruthi Narayanan

Software Development Engineer in Test at BrightEdge

Ryan Foo

Firmware Engineer at Zipcar

Daniel Moreno

Software Engineer at Snap Inc.

Douglas Groene

Lead Software Engineer at The College Board

Jeremy Guerrero

Director - Infrastructure Platforms at Costco Wholesale
Looking for colleagues of Chris Shelby at Company Inc?