Marshall Weber's Email & Phone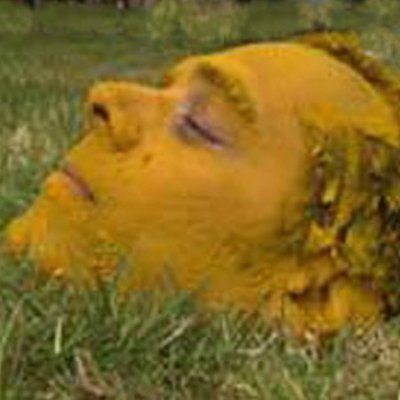 Marshall Weber
Artist @ Munch Gallery
Marshall Weber Contact Details
Greater New York City Area
Artist @ Munch Gallery
Artist/Directing Curator @ Booklyn
Artist @ Organik
MFA, Art, Art History @ San Francisco Art Institute
Decades of creating, curating, and dealing cutting edge contemporary art, with a focus on political artwork and collaboration Specialties:creator of artists books, collage, drawing, installation, performance, and video artworks
Artist @ From 2010 to Present (5 years) Artist/Directing Curator @ From 1999 to Present (16 years) Artist @ From 1997 to Present (18 years)
San Francisco Art Institute
ContactOut is used by
76% of Fortune 500 companies
Similar Profiles to Marshall Weber
Diana Gladka

General Manager, Business Development, OIL Global, Vistra Group

Richard van Bruygom

Strategic Consultant at Etihad Airways

Vijey Kapoor

Managing Partner - Velocity Ventures & Channel Capital

Hani Saliba
Rajiv Bhatia

Head of Mobile Commerce Sales (EMEA)

Vijay Gujjar

General Manager at HS Switchgear Fzco

Aiham Bader

Founder & CEO at Click Aviation Network

Samer Mashal

Managing Director at Le Vault

Gary Morgan

After Sales Manager at Hydroturf L.L.C.

Mariah Dodson Shuman

Regulatory Counsel at O3b Networks

Marcy Rios
Kathleen Perley

Digital Marketing Strategist & Founder of Decode Digital Marketing

Andrew Arne

Digital Marketing Specialist at Standard & Poor's

Kasey PMP

Project Manager and Scrum Master

Mike Henricks

IT and Product Development Manager at Deputize America

Scott J. Campbell MD, MPH

Founder, "CareTrails", and Emergency Physician, Kaiser San Francisco Medical Center

Ric Jenkins
Lou Klaiman

Division President at Steak n Shake

Jill Obarski

STATION MANAGER at DHL GLOBAL FORWARDING

Dana Volkmer-Jones

Director of Development at Truly Original

Rich Pizzo

Automotive General Manager at Biener Audi

Rachel Kauffman

Administrative Audit Research Specialist at SYNERTX

Matthias Hilpert

Field Application Engineer North America at Isotek Corporation, an Isabellenhütte Company

Mehmet Iscimen

Senior Engineer at Geosyntec Consultants

Todd Prohaska

IT Manager Customer Support

Philip Clark

Founder/President at The Clark Law Firm, P.C.

David Adkins

Excellence in high volume food beverage operational leadership

Keith Depew

President - Construction Materials Group at Boral Industries

Brian Williams
Don Dodge

Google, Microsoft, Groove, Napster, AltaVista, DEC

Sheetal Tare

Software Engineer at Uber Inc.

Ragni Panjala, MBA PMP CSM

Product Manager | IT Technical Expertise | Cross-business unit perspective | Agile and Waterfall

Miki Agrawal

Co-Founder & Chief Inventor of TUSHY, THINX, Icon, WILD & author of best-seller "Do Cool Shit" mikiagrawal.com

Caroline Melly

Senior Enterprise Sales Associate

Todd Fellerman

Head of Grocery, Amazon Media Group

Christine Perkett

CEO at Mindfull Marketing + PR; Fractional CMO; Professor of Social Media and Brand Strategy at Northeastern University

Oren Levy

Working On The Future AirPods

Michelle Bizzarro

EP, Game Director - Games and Digital Platforms at NBCUniversal Media, LLC

Matt Pfluger

VP, Strategy & Client Service at Garfield Group

Michael DeGiorgio

CEO and Founder CREXi.com

Molly Hill

vice president, Global Retail Learning & Development at Starbucks

Tom Weerdt

EVP and Chief Financial Officer at BWAY-Mauser

Rouzbeh Brumand

Worldwide Procurement at Apple

Meghan Kelly

Vice President Talent Acquisition/Portfolio Search at Gap Inc.

Jenna Igneri
Andrew Delikat

Software Engineer at FOSSA

Terry DTM

★ ★ ★ ★ ★ Experienced Keynote Speaker | Self Esteem Architect ✔Helping Professionals be exceptional Speakers ✔

Yasmin W.