Mark Sikowski's Email & Phone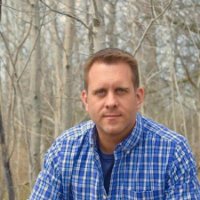 Mark Sikowski
Sales Manager @ Burke E. Porter Machinery
Mark Sikowski Contact Details
Sr. Sales Engineer @ Balance Engineering
Sales Engineer @ Pressline Equipment
@ L'anse Cruese High School North
Sales Manager with extensive knowledge of component and assembly manufacturing in the automotive, agricultural, aviation, HVAC, rail, and marine industries. -Initiating and managing European, South American and Mexican sales & service representation. -Creating new sales documentation and presentations. -Proven leader -excellent customer service, and on-time deliveries. -Engaged in all aspects of every project: Prototyping/design, RFQ/SOR developmemnt, Proposal
ContactOut is used by
76% of Fortune 500 companies
Similar Profiles to Mark Sikowski
TIA CULVER-PUBLICIST

PUBLICIST/DIGITAL MEDIA SERVICES PROFESSIONAL XTRA MULTI-MEDIA GROUP www.TiaCulver.net

[email protected]

@TiaCulver

Justin Yarmark

Owner, Operator, Developer in Senior Health Care, Real Estate Fund Manager & Entrepreneur

Matt Schonewald

Senior Sales Rep at VWR International

Santiago Rodriguez

General Manager at Nobu Hospitality

Molly Mackey

Vice President, Human Resources at Zeta Interactive

Scott Horton

Sales Executive at State Street

Craig Clark
Michaela H.

Key Account Manager at Croda | Smart Materials | Polymer Additives

Sumer Langley

Procurement|Sourcing||Materials Management|Strategic Account Manager

Marc Rasic

Food Services Manager at Google

Joel Brody

President at Tuff Supplies Corp. Safety products professional and distributor.

David Schorr

Director of Operations at CityFunders

Abrah Meyer

Central Region Vice President at National FFA Organization

Jim Gilbride

Group Publisher at GIE Media, Inc.

James Underwood

Head of Telecommunications at HP

Paul Waskey

Director at Structen Group, Inc.

Dr. Clayton Alford, Ed.D.

Visiting Assistant Professor of Education and Mentor at Warnborough College UK

Cara Costa

Executive Vice President - Marketing at Horizon Group USA

Pete Schutt

Senior Product Marketing Director at Oracle

Jonathan Leader

"The ability to destroy a planet is insignificant next to the power of EMPATHY" - (not exactly Darth Vader)

Laura Tilmans
Nick Leahy

Corporate Communications at Apple Inc.

Roy Pagan

Sales Representative at Cefla Finishing America

Alejandra Gonzalez

Community Director Children's Home Society of Washington, Wenatchee Region

Daniel Davis

President at Arrow Renovation | Exterior Installations | Home Improvement

Joseph Morcos

Senior Director and Counsel at AXA Equitable Life Insurance Company

Sergio Dane Luna III B.A. B.S.

Procurment/SAP at Independent Supply Chain Consultent

Frank Moscow

President at The Brentwood Group: a retained executive search firm enabling our technology clients to hire great leaders

Terry DTM

★ ★ ★ ★ ★ Experienced Keynote Speaker | Self Esteem Architect ✔Helping Professionals be exceptional Speakers ✔

Meena Chokkalingam

Software Development Manager at Ring/Amazon

Hao Song

Senior Software Engineer at Pony.ai

Darren Purnell

Associate Director at Mace Group

Sunil Prabhu

Stay Hungry, Stay Foolish...

Sai RAMAYANAM
Emmanuelle Turlotte

Directrice Digital, Marketing, Relation client et Communication

Amy Amick

President and Chief Executive Officer @ SPH Analytics

Michael Cantarella

Global Vice President of Sales, Cloud Division, SuccessFactors an SAP Company.

Naila Taguieva-Pioger

Global Medical Affairs Director

Giulia Bianchi

Data Scientist at Xebia France

Mark Griffin

Chief Human Resources Officer at BJ's Wholesale Club

Bart Goes

Application Engineer bij Diract IT

Mingxing Tan
Joanna Aberneithy

Software Engineer at notonthehighstreet

Justin Bai
Robhy Bustami

Solutions Software Engineer at IBM

Peter Mitchell

Global CTO & SVP of Product & UX at Verizon Connect

Callum Hussell
Yasmin W.