Mark Kourey's Email & Phone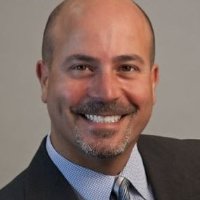 Mark Kourey
Sr. Director, Product Management @ Ampersand
Mark Kourey Contact Details
New York, New York, United States
Sr. Director, Product Management @ Ampersand
Product Management Director, Identity Solutions @ Experian
Partner Development Director @ Experian
Certificate Program, Computer Technology and Applications @ Columbia University in the City of New York
Product leader with strong ability to identify market problems faced by client --Providing innovative product solutions. Domain Experience includes: • Ad tech ecosystem • Product management methodologies • Device identification / cross screen functionality • Campaign management automation • Online privacy compliance
Product Management --Identity Solutions @ From November 2015 to Present (2 months) Greater New York City
ContactOut is used by recruiters at 30% of the Fortune 500 companies
Similar Profiles to Mark Kourey
GIUSEPPE ACUNZO

ingegnere presso MATI SUD SPA

Martina Morano

Customer Service Manager presso JUST EAT

Leonardo Sequi

CRM Project Manager - Certified ScrumMaster® - DevOps Engineer presso MENARINI Group

Simone Zaggia
Stefano Colla

Tax Senior Manager at PwC

federico vacalebre

redattore e critico musicale presso il mattino

Armando Sanchez

Sales & Marketing Director

Harendra Kapur

Copywriter at Velocity Partners

Leonardo Cappello

PhD Student - Istituto Italiano di Tecnologia

Mauro Manici

Socio - Responsabile Tecnico at Infores S.r.l.

Gianluca Sala

Head of Central Operations & Supply Chain at Carglass

Francesco Fratino

Director at Resideo (Honeywell Homes)

Angela Nodari

Architect at Foster + Partners

veronica bianchini
Silvana Verna

eCommerce Digital Marketing & Sales presso 3M

luca scandola

Capo Settore Pesce Fresco di Esselunga

Vanesa Gregorc

Professore a contratto, Oncologia Medica-MD International Program presso Università Vita-Salute San Raffaele Milano

Carlo Miglietta

Medical Device Design and Management

Roberta Nalesso

Web Marketing Manager at Arper SPA

Giulia Meligeni
Francesco Possati

Human Resources and Recruitment Assistant

Letizia Cestaro

Organization & HR Development - Search & Selection - Industries S.p.A - Moncler Group

gaia matteuzzi

Executive Assistant presso Chantecler

Raffaella Banfi
Lorenzo Mortola
Giulia Barcucci

Guided Tours and Tastings - Sales and Marketing presso Poggio Antico

Francesco Izzo

Ceo/Holder presso Izzo Interiors

NICOLO GIULIO BUCCIARELLI

Pratican presso Studio Bucciarelli, Membro Cda Privatewave, pres. Cda Metastasio 3 srl,Cornaredo Carburanti Srl

Terry DTM

★ ★ ★ ★ ★ Experienced Keynote Speaker | Self Esteem Architect ✔Helping Professionals be exceptional Speakers ✔

Lieke Dijkman

Vierdejaars studente HRM aan de Hogeschool Rotterdam

Joost van Oorschot

Student at Technische Universiteit Delft

Alexia Roell

MD, Global Head of HR Technology Services at Barclays

Samuel Wagt

Account Executive - HCM Cloud☁ Applications - Helping HR & business leaders to modernise their talent strategy

Silas van Doorn

Consultant Insights & Data bij Capgemini

Oscar Mager

Connecting amazing people | Founder @ Evertalent | Lead Talent Acquisition @ wehkamp | Looking for Data Driven Talent

Franklyn Cecilia

Sr. Technical Consultant Cloud

Robin Overweel
Maarten Matthieu

Business Development Manager at XebiaLabs

Maurice Flipse

Business Intelligence Consultant at UWV

Annemarie Joosen

CMO Marktplaats and 2dehands.be (eBay)

Katarína Verhaarová

Search Specialist at QSXL. The Search Company

Lubos Chovan

Professional Services at Palo Alto Networks

Jacqueline Lam

Regional Digital Marketing Manager | Ecommerce Online Web Marketing

Rob Green
Kate Reid

Regional Talent Acquisition at Macquarie Group

Alex (江庆恩)

Group CEO of TNG Wallet, XIN Wallet, PhiliPurse, INDompet, WalleTHAI, Vina Wallet, Asan Wallet.. FinTech Keynote Speaker

Yasmin W.
Looking for colleagues of Chris Shelby at Company Inc?