Laura Thompson's Email & Phone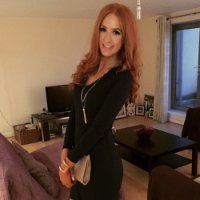 Laura Thompson
Executive Recruitment Consultant @ REED
Laura Thompson Contact Details
Newcastle upon Tyne, Northumberland, United Kingdom
@ Ballymena Academy Grammar School
A Law graduate from Queen's University in Belfast, currently living in Newcastle upon Tyne and working for REED Recruitment - the leading UK recruitment consultancy. Specialist Commercial Recruitment Consultant - Reed Specialist, covering Newcastle, Gateshead, Northumberland and surrounding areas, for all permanent and interim contract requirements. I currently specialise in the recruitment of Commercial professionals within Sales,
ContactOut is used by
76% of Fortune 500 companies
Similar Profiles to Laura Thompson
Alla Bida

Strategy | Digital Transformation - Financial Services

Kenny Hunt

OBIEE Tech Lead at Fidelity Investments

Namita (Sharma) Dixit

Experienced Development Executive

Alice Will

Strategy Director at LUX - The Food & Drink Agency

Fabien Figarol

Hospitality Recruitment Specialist

Rachel Webber

Account Director at iris worldwide

Mike Sandiford

#TalentAnalytics & #TalentIntelligence to support Strategic Workforce Planning and Recruitment.

Hashim Akhtar

Founding Director ► Ex-Microsoft Software Engineer ► Innovative mobile apps, with Enterprise Architecture

Christian Thomson
Roger Womack

CEO, Development Director at Sports Director Ltd

Tom Legge

Managing Director at Premier Advisory Group

Shannon Eubanks

Strategy | Innovation | Growth | Ops

Holly Richardson

Head of Buying at GymShark

Peter Gaul

EMEA Mobility Product Sales Specialist at FireEye, Inc.

Maxime Gautier-Niriella, CFA

Associate Director at UBS Wealth Management

Steven Little

Director at Debt Collect UK Ltd

Neil Harding

CEO at Harding Retail Ltd

Manuel Annasohn

Private Markets & Alternative Investments

Priyank Shah

Program Manager at Amazon.co.uk

Kelly Davidson

External Account Manager at ZyXEL

Stephen Osborne

Director at Antic Consulting

Francis Booth

Interaction designer. Head of product Cadenzabox. Director Idea Junction Ltd.

Amjad Ali

CEO, Owner & Founder at Gold & Co. London

Keleigh Batchelor

European Marketing Coordinator at Pioneer EU

Mike Dunphy

Mobile Product Owner, at SIS Betting

Jeremy Duncombe

Director of Mortgages at Legal & General, Mortgage Club and Network

Samantha Fogden
Jacquie Barker

Director at Barker Moss Dental Recruitment & Independent Dental Plans Limited

Kevin Messere

Data Quality Analyst at QBE European Operations

Dennis Legault

Chief Marketing Officer at Prasco

Joy Tao

iOS Developer | Full Stack Developer | Mobile Specialist | Solution Architect | Freelance

Ashley Dsouza
Darshan Soni

Credit Risk Quant and Machine Learning at Morgan Stanley

Michael LoBue

Owner/Operator at LoBue Global

Zaid Ramatala

Strategic Account Executive at PagerDuty

Jithin Emmanuel

Principal Software Engineer

Kate Delhagen

Strategic Advisor & Consultant, Growth-Oriented Board Director, Founding Partner at Oregon Sports Angels

Frank Blecha

Senior Director of Engineering- Mobile | Web | AWS

Kacey Coughlin

Lead CSS Toucher at LinkedIn

Dan Maloney

National Head of Sales at Owners.com

Jeff Nolan

Enterprise software CMO at large, avid urban farmer @ Altamont Farms, Managing Director at Legg & Smith

Sébastien Pahl
Christopher Allen

President and Founder at iDevices

Greg Fancher
Wenying Gan

Quantitative Researcher at Two Sigma Investments

William Li

VP of Engineering at Marchex (Hiring in Big Data and Conversational AI)

Alexander Watson

CEO & Co-founder @ Gretel

Terry DTM

★ ★ ★ ★ ★ Experienced Keynote Speaker | Self Esteem Architect ✔Helping Professionals be exceptional Speakers ✔

Yasmin W.