Jonathan Dodson's Email & Phone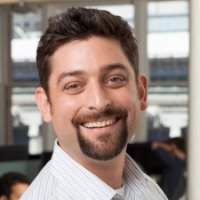 Jonathan Dodson
VP Engineering @ Zignal Labs
Jonathan Dodson Contact Details
VP Engineering @ Zignal Labs
VP Engineering @ Conversant, Inc.
VP Engineering & Operations @ SET Media Inc.
Accomplished technology executive in software development and operations. Demonstrated consumer and enterprise customer success including Disney, Barclay's Capital, Northwestern Mutual, Deloitte, US Government, et al. Accomplished international team leader and builder. Exceptional skills in analysis, planning, and decision making. Highly skilled communicator proficient at managing relationships and building consensus at team and executive levels. Specialties: Big Data
ContactOut is used by recruiters at 76% of the Fortune 500 companies
Similar Profiles to Jonathan Dodson
Fariba Asgari

Senior Hairstylist at Ronnie Elias Salon

Omar Sommereyns
Beth Saucier
Deb Villars

RN BC at Assured Nursing Inc

Jemaira Garrett

Program Integrity (Fraud, Waste and Abuse) at Xerox State Healthcare LLC

Chris Ackers

Project Manager at Constantine Commercial Construction

Sohaib Chodhry, MHA

Executive Director, Managed Care

Amanda VanderWeele

COO - Cheif Operations Officer at Advance Caster & Wheel Company

Perfeeno Wang
Isaac Reister

Graduate of Whitman College B.A. Physics, Minor in English

Doug Wernet
Tony Mahroum

Owner at Tony's Sports Bar & Grill

Alina Rovner

Sr. QA Analyst at CVS Caremark Corporation

Rob Duffy
Kristine Holt

The Law Offices of Kristine W. Holt

Martha Eversley Byrd

Experienced marketing communications professional seeking opportunities in healthcare or human services

Daniel Metelsky

Metallurgical Engineer for TMK-IPSCO

Alvaro Soler

President at Asoler Aviation

Vanessa East

District Manager at Peet's Coffee & Tea

Tony Paladino
John Blayden
Rosalee Davis, MT, RYT-200

EPIC Go-Live Consultant at WalkerHealthcareIT

Natalie Aleman

Career Peer at Florida Southern College Career Center

Glenda Payne

Equal Opportunity Specialist at District Department of Transportation (DDOT)

Tanya Veverka

Technical Publications Specialist at ANSYS, Inc.

Nick Modha

Owner/GM at Super 8 of Gettysburg

Terry DTM

★ ★ ★ ★ ★ Experienced Keynote Speaker | Self Esteem Architect ✔Helping Professionals be exceptional Speakers ✔

Satya Nadella
Raidel Ruiz

Founder / Lead Software Engineer at 2raywall Solutions Inc

Anh Ngo

Software Engineer at Yahoo

Frank Maker

Software Engineering Manager - Roku Audio

Alana Beale

Ecommerce Manager, Pottery Barn Australia

Ian Hillman

Helping useful people do useful things at Xpand Group

Tanya Raheja

Senior Associate Consultant at Bain & Company

Justin Hu

Innovation Engineer at HSBC

Tien Lin
Anto Dominic
Christian Weeks

Vice President & General Manager, Flexibility Solutions at EnerNOC, an Enel Group Company; NECEC and AEE Board Member

Georgina Craft

QLD/NSW Account Manager, Mobile Phone, Data, VoIP and ADSL Specialist, New Business Development, B2B, Sales (LION)

Josh Graham

Chief Technology Officer | Board Member | Conference organiser | Angel

Fred Wu

Head of Engineering at Xplor

Mario Duarte
César Sánchez

Android Engineer currently working on personal projects and contributing to the Open Source community

Daniel de la Cruz Calvo

Frontend Engineer en Schibsted Spain

Alexey Antipov

Javascript Engineer at Zalando SE

Yasmin W.
Looking for colleagues of Chris Shelby at Company Inc?