John Tipping's Email & Phone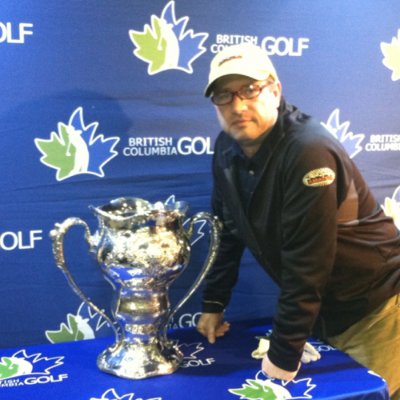 John Tipping
Director of Sales @ Cascadia Events
John Tipping Contact Details
Director of Sales @ Cascadia Events
President, Director of Sales @ PNGA Media, Inc.
Publisher @ Golf Northwest Magazine
Director of Sales @ Cascadia Events is a producer of consumer trade shows in Seattle & Vancouver. CE also produces golf events, tournaments and other golf-related events. Events include: NW Outdoor Adventure Expo Seattle Golf & Travel Show Vancouver (BC) Golf & Travel Show Palm Springs Amateur NW Long Drive Tour Washington Golf Guide From January 2007
ContactOut is used by recruiters at 76% of the Fortune 500 companies
Similar Profiles to John Tipping
Nicolas Judkiewicz

Senior Consultant in Deals Transaction Services at PwC

Wouter Jordaens

Consultant SAP Warehouse Logistics bij delaware BeLux

Thibaut Hollain

Director at Simon-Kucher & Partners

Kevin Jadin

Integration Consultant at SWIFT

Maude Herremans-Michali
Michiel Bleys

Brand Manager Lipton and OOH Experience at Unilever

Alyssa Cervantes

Data Protection Counsel at Facebook

Mieke Roels

CMC Regulatory Regional Lead at UCB

Pascal Seeldrayers

HR Manager at EasyLife dienstencheques

Lieve Topff

Director, Human Resources EMEA & Asia at Descartes Systems Group

Elke Rottier

Klantenbeheerder Grote Ondernemingen at Attentia

Harald Oosterhof

Scientist Refining and Extraction Technology at Umicore

Paul Embrechts

Work as hard as you can, and then work harder.

Julie Bekaert

HR Business Partner & Talent Manager at Barry Callebaut Group

Kurt Vreys

Global operations manager bij Dafra Pharma

Erik Lindebo

Policy Officer - DG MARE - European Commission

Jean Colinet

Founder and Developer Well-B PREMIUM. Coaching

Charlotte Vermoesen

Quality Engineer - Audi Brussels S.A./N.V.

Ann De Roey

HR Manager Antwerp, Ghent & Terneuzen / HR Manager Europe

Feranmi Adenaike

Data Entry Expert for Regulatory Eu Operations

Mohamed Hammadi

Field Service Engineer at Johnson Controls YORK Services

Liesbeth Van Criekingen

HR Business Partner at Puratos

Andrew Kris

International Consultant and Founding Partner with Borderless

Katrien Royackers, PhD

Head of Product Management at Roche Diagnostics

Alexander Hoogewijs

Co-founder & CEO @ SiteManager - Collaborative web design platform #hiring

Sofie Cambré

Global Operations Leadership Development (GOLD) Associate at Johnson&Johnson

Dany Vanden Hautte

Production manager Nitric acid and fertilizers units

Matthias Stevens

Founder of Esign / Co-founder of Social Seeder

Darren Burke

Visual Merchandising Manager Global at Eastpak

Sandeep Bathina

Co-Founder and President at StockViews

Evelyn Thompson

Resourcing Partner, QinetiQ - Maritime, Weapons, Optasense and Space

Cristiano Rastelli

Mobile Web Developer at Badoo

Daniel Taylor

Chief Executive Officer, at Paddy Power Betfair

Justin Hancock

Head of Product at JUST EAT

Hannah Farney

Helping companies develop customer obsessed strategies that drive growth

Roshan Mani

Enterprise Security Architect at Nationwide

Jeff Leal

Managing Director, Global Head of Electronic Markets, FX

Howard Bell

Operating Partner at Octopus; Chair

Amy Saulino

Data & Analytics Recruiter at KDR Recruitment Ltd

Dmitry T.

CEO at Copper | Custody and Prime Brokerage for Digital Assets

Rob Knight
Nat Jennings, FinstLM

Leadership,Cyber Security,IT Director, ISO27001/22301,Resilience,Projects/Programmes at Nat Jennings Ltd

Richard Williams

Managing Director IT (CIO) at EBRD

Mounir Lamouri

Staff Software Engineer at Google

Ricardo Mateiro

Kuwait Investment Office - Senior Vice President, President's Office

Luke Fowler

Founder & CEO at The Recruitment Crowd (TRC Group)

George Di Angelo

Director at IT Consultancy and Professional Services

Terry DTM

★ ★ ★ ★ ★ Experienced Keynote Speaker | Self Esteem Architect ✔Helping Professionals be exceptional Speakers ✔

Yasmin W.