John Sullivan's Email & Phone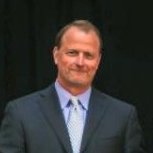 John Sullivan
Chief Financial Officer and Treasurer @ National Advisors Trust Company
John Sullivan Contact Details
Lees Summit, Missouri, United States
Chief Financial Officer and Treasurer @ National Advisors Trust Company
Chief Financial Officer / Executive Director - Retirement Plan Services @ J.P. Morgan
Chief Financial Officer - Global Investment Management Technology and Operations @ J.P. Morgan
Chief Financial Officer @ From January 2014 to Present (1 year 10 months) Chief Financial Officer / Executive Director - Retirement Plan Services @ CFO for the country's 8th largest retirement plan record keeper, with 1,300+ personnel in multiple U.S. locations, generating $220+ million in annual revenues. Business results reflect annual margin improvements despite broader economic challenges.
ContactOut is used by recruiters at 30% of the Fortune 500 companies
Similar Profiles to John Sullivan
Clarke Ball

Cofounder at World Tree Circle

Jim Mijares

Business Development Specialist at Nth Generation Computing

Channing Yip

Vice President, Mortgage Production at Xceed Financial Credit Union

Megan Ruehl

Sanctions Investigations Analyst

Suresh Gadamsetti

Principal Consultant at Infosys

Rich Persaud

Information Security Specialist (Architecture and Engineering), e-commerce

Holly LeMay

Resource Manager at Élan Partners

Nikki Mwanga

Senior Consultant - Delegated Investment Services

Agraj Pande

Packaging Supervisor at Novel Laboratories Inc.

Amy Kerwin

Vice President - Community Investments at Great Lakes Higher Education

Razia A.

Legal Recruiting Manager - Northern California

Olga Wheeler

Marketing and Global Events Program Management

Beth Lauren

Vice President/ Art Director at Polo Ralph Lauren

Anni Murray

Writer-in-Residence at Visual.ly

Kevin Sand

Service Technician/Sales at Recker & Boerger

Mariam Khan

Digital Journalist at ABC News

Anthony Columbatto

CEO/ Administrator St. Mary's Manor

Dave Koczur

Sales Manager at PK Controls, Inc

Emily Hellesen

Owner and Chief of Tribe at Bliss Health and Healing Center

James PSC

Security & Safety Program Analyst (OPNAV)

Agustin Andrade Reveron

Financial Analyst at ARCO LLC

Travis Furr

Principal and Co-founder at Rockstreet Partners

Fran Fagan

HR Manager at Energy Transfer

Marlon Griffin, P.E., M.B.A

Operations Manager at Calpine

Deanna Lahre

Co-Founder, Chair at Hanson Lahre, Inc.

Akshay Ganesh

Product and Applications Engineer at SK hynix memory solutions inc.

Lucien F. Remy

general manager at L.F. Remy & Company

Douglas J Reed
Karen Vimahi Solis

Risk and Continuity Manager at Equinix

Melissa Vasbinder

Director at Ribon Therapeutics, Inc.

Terry DTM

★ ★ ★ ★ ★ Experienced Keynote Speaker | Self Esteem Architect ✔Helping Professionals be exceptional Speakers ✔

John Thibodeau

Senior Application Developer at Catapult Systems

Colin Craft

Web Developer and Designer @Facebook

Chenru Lyu

Software Engineer at Comcast

Pooja Malhotra
Kelly Blanchard

Director of Ecommerce at ECCO Shoes

Tej Singh

Software Engineer at Autopilot

Alice Cai

Software Engineering Intern at Kloudless

Ruojun Hong

Software Engineer at FactSet

Jason Emery

Senior Software Engineer I at PopCap Games

Rohan Ahire

Technical Lead | Senior Data Engineer | Google Cloud Admin - Analytics Data Platform @ Sears

Daniel Yang

Software Engineer at Oculus VR

Ashley Willard

Software Engineer at 23andMe

Eric Fields

Software Engineer at Apple

Timur Isangulov

Software Engineer, Automation Engineer, SDET

Cameron Berlino

Senior Software Engineer at Ultra Mobile

David Yan

Software Engineer @ Evernote

Christian Jeria

Lead Product Designer at ConsenSys Inc.

Yu Chen

Senior Software Developer at GHX

Yasmin W.
Looking for colleagues of Chris Shelby at Company Inc?
Aaron Bowman
Chief Financial Officer & Chief Technology Officer
James Jr.
CEO