John Hanby's Email & Phone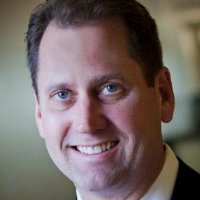 John Hanby
Senior Vice President Sales @ Calytera, Inc.
John Hanby Contact Details
Austin, Texas, United States
Senior Vice President Sales @ Calytera, Inc.
Vice President, Enterprise Sales @ Upland Software
SVP Worldwide Sales & Marketing @ TOTUS Solutions
Strategy meets execution with a new generation of cloud-based enterprise work management software.
Vice President, Enterprise Sales @ Upland is a leading provider of cloud-based enterprise work management software. We define enterprise work management software as software applications that enable organizations to plan manage and execute projects and work. Our software applications help organizations better optimize the allocation
ContactOut is used by recruiters at 76% of the Fortune 500 companies
Similar Profiles to John Hanby
Vivek Chand

Co-Founder & CTO at Dwellbird

Sumit Ghosh

HEAD - FOSSIL BRAND & RETAIL

Joydeep Bhattacharjee
Raghu Pendyala

Senior Software Engineer at Microsoft

RS Seo Solution "Suraj Anjaana"

RS Seo Solution (Yes Web Deal)

Shaheen Perveen

Data Scientist at Flipkart

Ravichandra Meti

Senior QA Engineer at FieldEZ Technologies Pvt Ltd

bhaskar rao

Co-founder at Cowhite Software Pvt Ltd

Praveen Jose

Product & Solutions Engineering Leader | Honeywell & Cummins | 14+yrs | Sales | Strategy | Cloud | Marketing | P&L.

Avinash kumar Azad

Senior Consultant at The Washington Post

Baskar Janardhanan

Partner Channel/Business Development - Zoho Platform

Murthy Kurella

Technical Lead at Accenture

Kush Mehra

Chief Business Officer, Pine Labs

Abhishek Wankhede

Lead Game Programmer at underDOGS Gaming Studio

Sanjeev Verma

Solution Architect at Schneider Electric

Bharani Venkatesha

Associate Architect at Myntra.com

Rajeev Ranjan
Khagesh Kapil

Sr. SDET (Java) at Snapdeal

Anurag Sharma

Senior Art Director at DDB Mudra Group

Vinod Rai

HR Director, Sub-Saharan Africa With Kellogg Company

Supriya Pathak
Bianca Lie

Country Head at Love, Bonito

Kinshuk KUNWAR

General Manager at Bayer Consumer Health Indonesia

Bernadetta Laurentia

Senior Manager at PwC Strategy& Indonesia

Sonny Kurnia

GarudaMiles Marketing and Partnership at Garuda Indonesia. Experienced in IT and Business of Loyalty

Evy Susanty

Executive Recruitment Manager at Sinarmas Agribusiness and Food

Dion Octavianus

Director at PT Patria Maritim Perkasa

Hemant Kedia

Supply Chain Professional - Core Manufacturing in Petrochemicals and Downstream

Frederik Talloen

Entrepreneur,Public speaker, Lifestyle and Health Coach

Jalay MBA

Actively seeking full-time opportunities in Regulatory Affairs

Matt Creem

SVP, Digital Marketing at Global Road Entertainment

Ho Chin
Ty Smith

Chief Information Officer at Healogics, Inc.

Adebisi Ogunyale

Senior Software Engineer at Cherokee Nation Businesses

Todd Hogan

VP Sales, North America at Black Duck Software

Lucas CISSP

Jesus is the Answer | De Colores

Or Cohen

Director of Human Resources | Owner & Founder (#Global #Recruiting, #Sourcing, Organizational Development and HR)

Josh Johnsen

Chief Revenue Officer at AdvancedMD

Veronica O'Shea

Senior Software Sales and Consulting Executive

Kym Biddell

Owner, Equip Office Furniture

David Fu

Associate Software Engineer at JPMorgan Chase & Co.

Ebrahim MPH

Medical Director at Brigham and Women's Hospital

Oliver Fetzer

CEO at Synthetic Genomics

Tim Marsden

IT Director - Supply Chain at Coca-Cola European Partners

Christopher Chu

Software Engineer at Pluralsight

Michael Yeh

Experienced global and US medical affairs professional

TANMAI D

Actively seeking for Cloud/DevOps Automation Engineer projects

Michelle Wasserman
Luis Hernandez

OCTG Sales Director - Permian Region at TMK IPSCO
Looking for colleagues of Chris Shelby at Company Inc?