Jennifer Dumlao's Email & Phone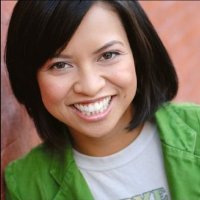 Jennifer Dumlao
Sr. Producer @ R/GA
Jennifer Dumlao Contact Details
Greater New York City Area
Sr. Producer @ R/GA
Sr. Digital Producer / Sr. Project Manager / Social Media Manager (Consultant) @ Various Advertising Agencies in NYC (for long-term, full-time contractual work)
Sr. Producer @ RAIN
SUMMARY OF QUALIFICATIONS: Versatile Lead Producer, Senior Producer, Project Manager, Program Manager and Social Media Community Manager. Yale graduate with 13 years of integrated experience in: advertising, marketing, promotions, social media, mobile & emerging platforms, music and entertainment industries. 10 years of project management experience with high-profile digital advertising agencies and production shops. Cross-functional expertise managing internal
ContactOut is used by recruiters at 30% of the Fortune 500 companies
Similar Profiles to Jennifer Dumlao
Domingo Kuilan Martinez

Chef at Sheraton old San Juan

Yuchen (Lucy) Mou

Student at Carnegie Mellon

Blair McBeth

Change Agent & Catalyst | Business Development/Optimization | Market Expansion | Talent Acquisition/Team Building

Frank Gagliano

Regional Maintenance Manager at FirstGroup America

Jill Graftenreed

Senior Manager, Strategy at The Boeing Company

Daniel Carmona Flores
Kelly Crom

Estimator/Planner/Account Manager

Greg Beard, PE

Product Design, Prototyping, & Engineering Services at Innovative Design Engineering

Emmanuel Warah

Owner, Trinitech Consulting Inc

Katrina Lashea

Co-founder / Anasa Yoga, LLC

Andrew Metzler
Artan Sakiri

Experienced Business Operations Manager

Randy McWilliams, LEED AP

Director of Engineering, San Diego Padres

Colton Agar

Founder & Managing Editor at TheTechReviewer.com

Mary Swanson Eastridge

Broker at Swanson Real Estate, Inc.

Dee Zutshi

Director, Training and Professional Development at Pearson Education

Naveen Yeri

Head of Consumer Data Science and Innovation- Delivering Data Science driven actionable insights to tip efficiency scales

Hillary Van Alstyne

General Manager at Pyramid Packaging

Jason Steik

Senior Director of Heart and Vascular at St. Luke's Health System

Drew Gude

Managing Director, Microsoft Digital

George Khawand, P.E.

Innovative Engineering Director and R&D Professional

Greenspan Center

Chiropractic Care, Therapeutic Exercise & Nutritional Counseling at Greenspan Chiropractic Black Mountain North Carolina

Beth Crowley (CSSR)
Judith Krug

Mortgage Broker at Equity Funding Source, Inc

Jacob Corzine

Systems Engineer at University of Florida Jacksonville Physicians, Inc.

Elaine Ruiz

Senior Financial Executive

Alyse DiNapoli
Chad Timms

President, Com-Net Software, a SITA company

Fred Gill
Marissa Nasshan

Cell Culture Specialist, Stem Cell Culture

Terry DTM

★ ★ ★ ★ ★ Experienced Keynote Speaker | Self Esteem Architect ✔Helping Professionals be exceptional Speakers ✔

Chee Lee
Cherie H.

Recruiting talent across EMEA (currently on maternity leave. Avail Jan 2020)

Richard Wiles
Steve Sanders
Nneka Ogbourne

Lead, Corporate Recruiting at MongoDB

Santhosh Anugu

Java Full Stack Developer at Getty Images

Sabeen Ali

Founder & CEO at AngelHack, Global Innovation Expert @thesabeen_sabeen

Andy Piper

VP Vehicle Development at Zoox Inc

Jacques B.

Vice President, Engineering Operations

Aman Chanana

Software Engineer, Systems Management Engineering and Optimization at IBM Research | MS in Computer Science

Donald Jr.
Andrew Reberry

Co-Founder, TurnCommerce, Inc

Luke Petre

VP Reliability Engineering at Two Sigma

Jeff Kevelson

Enterprise Account Executive at Databricks

Bo Luo

Principal Engineer of ASIC design and verification at Averlogic Technologies Inc.

Matthew Mewton

Senior Software Engineer at Square

Rob Egan

Site Reliability Engineering

Radhika Sharma

Senior Software Consultant at Google

Yasmin W.